When we went into our home buying process here in Spokane we went into it with all sorts of desires and hopes and false senses of pride. One of which was that we were so happy to be able to do this on our own. We are in a place financially that we are able to make these sorts of commitments, we had money stored away, we had wits about us to make wise decisions, you know we had it all figured out ;) And per the usual as soon as we decided to depend on our own understanding we started to drown. And then we remembered to pray. Confessing such things is quite humbling, I am free from shame but quick to remind myself that there is not any amount of time that I can be free form the arms of Jesus.
The first thing that happened was that our timing wasn't working in our favor. We had no place to live. We had come to the understanding that I would move home with our parents and the kids and Brian would couch surf in Spokane. This was unnerving, it didn't feel right for us to live separately, in fact it felt to the core wrong. But what were we to do? I am a fairly open person and do not hide from sharing our story, but I am not a very vulnerable....asking for help has not ever and does not still come easily to me. And so asking anyone here in Spokane for a place to stay seemed like a major inconvenience. And like I said before we had it all figured out. We were able to do this on our own, so to be perfectly honest asking for help was far from our minds.
But God knew better.
One morning before our gathering service on a Sunday my friend looked up from his place of prayer and point blank asked me what was on my mind. That was rough. I couldn't hide, I couldn't change the subject and it was so far out of my control that the words - we don't have a place to live - fell from my lips. What came next was harder. What came next was a gift I couldn't escape. My friend Scott replied - you can live with us - . Now I must tell you my friend Scott has a wife and 3 small boys, they already had another couple living with them, they already had another family on the back burner waiting for the aforementioned couple to move out and on top of it all we weren't even friends at this point. And what I began to learn then about this family (the Cooleys) and what I know to be very true now is they have big hearts, they have much faith, they are broken, lovely, and humble people. And that rolled over me that morning. And we said okay. We were supposed to live there for two weeks, instead we ended up living there for six. We lived upstairs, we lived in the basement and then we moved upstairs again, to make room for others. People would ask sarcastically - how's that going? - can I stop here and ask why we do this? Why do we ask people questions hoping to hear negative, hoping to get dirt, instead of simply loving and encouraging? My reply was always the same - this is great, we love the Cooleys, it couldn't possibly be better - . And let me tell you why. In those 6 weeks God made room for us to cut off the rest of our lives, to live with another family and not only share meals but share life. We had nothing but our beds and our clothes with us and we literally made ourselves at home. Through our experience we learned to pray together, laugh together, spur each other on, speak truth to one another, and love one anothers children. And to be perfectly honest some of the most broken places of my heart were healed in that place. I will forever hold those 6 weeks in a special place in my memory to draw truth to support my purpose here. My purpose being to live in the light of God's glory, proclaiming the good news not only for the benefit of myself but for others, humbly praying that the one hope we have will be apparent and true and evident in our lives not just in our own goodness, but also in our failing that others may see us cling to Jesus for forgiveness and strength to move on. Our time at the Cooleys was very much that.
The second thing that happened was financial. Over the weeks the bank changed the amount of money they would need to close our loan four times. Each time the number grew and it became evident that once again our savings would be gone. It was very clear that we couldn't do this whole new house thing on our own. Most people have reacted with the idea that that would be a sign to not move forward. I am not sure that it is my place to decipher the will of God. I can tell you his presence had been so very palpable through this whole process. We saw him provided over and over again. He had already begun growing our heart for our new neighborhood. But in the end there wasn't anymore magic money showing up, the tree had been picked clean by the time we got there ;) And to make matters worse or maybe better in the end we found that we couldn't go back to where we started, we were at a point that if we gave up on the loan we would lose all of the money we put in and not that it matters because money is money but it was quite a sizable amount. And so once again I believe we were shown that we wouldn't be doing this on our own. I don't know when we will be too old to ask for help in fact I am not sure that we are supposed to ever be too old to ask for help. What we needed was a very short term loan for a very specific amount of money. And so we prayed heartily that our pride would be melted and we sent out an SOS. I can tell you that in the end we were leant what we needed and very shortly there after the money appeared in some pretty unexpected ways and we were able to pay the money back. But the true gift wasn't in the leant money it was in the knowledge and the ability to ask for help. We knew that it was safe and if the answer was no it didn't mean anything. In family we have the freedom and the safety to ask. In family we have been taught that we can freely give, we can freely share, and freely love each other with all that we have. And we felt this in a very real way.
And so the story of our little house is a big one, one that delivers much glory to our father in heaven. A story that is full of repentance, redemption, giving, gratitude and love. What a wonderful story to start a new chapter with. We are called to live in community. God calls us to use all of the gifts each of us have been given to build one another up, to help grow his body of believers, to love one another to point each other to him. And the only way this can happen is if we accept the love that he has given each of us to be able to further love one another freely without expectation. There is no place in the word that it says we should be able to do this life on our own.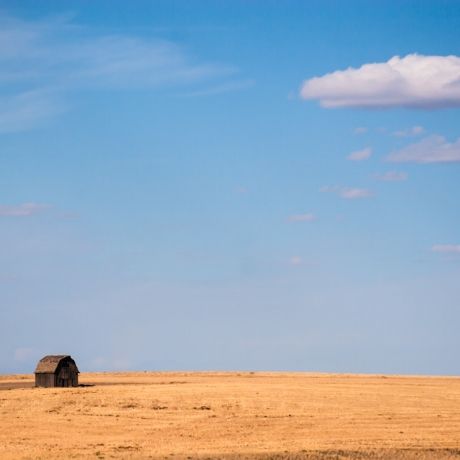 PHOTO CREDIT TM BRIAN JAGER