Spokane continues to prove itself to be beautiful and full of wonder as the days pass.
We are overwhelmed with the amount of time we are able to spend outside and how much there is to do.
One of our favorite things to do is hike down by the river, but we also love our bikes and playing at the dozens of parks that this city has to offer.
In the last week most days have been in the 60's and the warmth in the breeze brings the promise of summer. But for now we are enjoying what we have in the moment.

It seems as the days pass we learn more and more about our little Gracer Girl. She is no easy nut to crack. She is thriving in homeschooling and most of her anxieties have subsided. However she still cries about leaving for college....in 10 years:)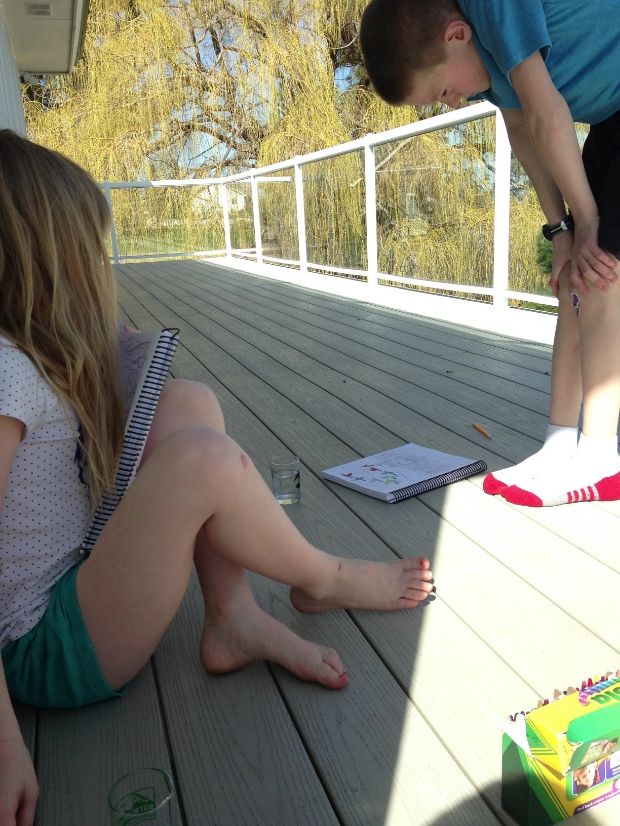 Some days we even do a bit of our schooling outside. This makes everyone happy.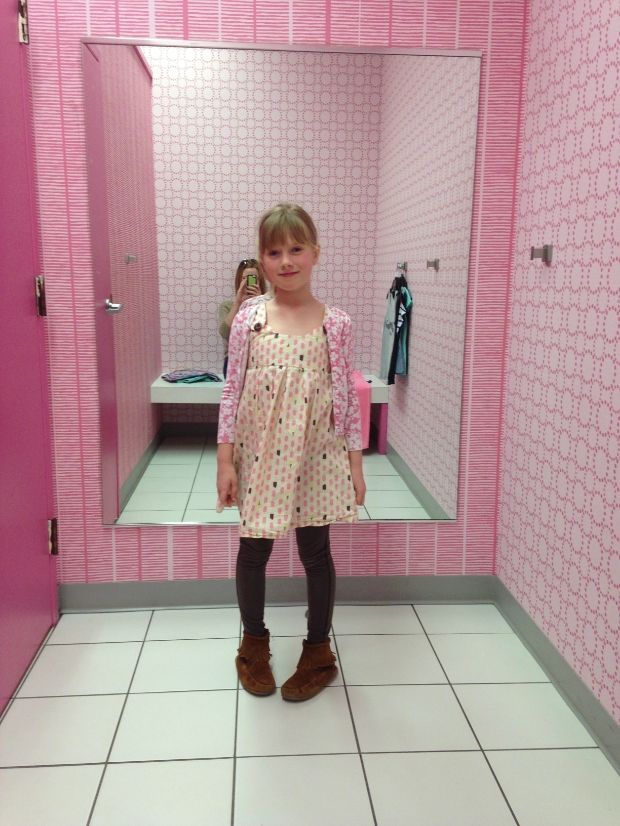 I took Grace shopping for some summer things a few weeks back. This dressing room sleighed me. I mean I think I could have just died in that pretty pink room. Grace has a strong love/hate relationship with shopping. But if it involves a snack she is in for the long haul.
This is my new favorite photo of Elliot. He loved having Todd and Jessie here. HE also loves making us laugh and he succeeds at this very often!
Speaking of Todd and Jessie they were here and I enjoyed having them as well!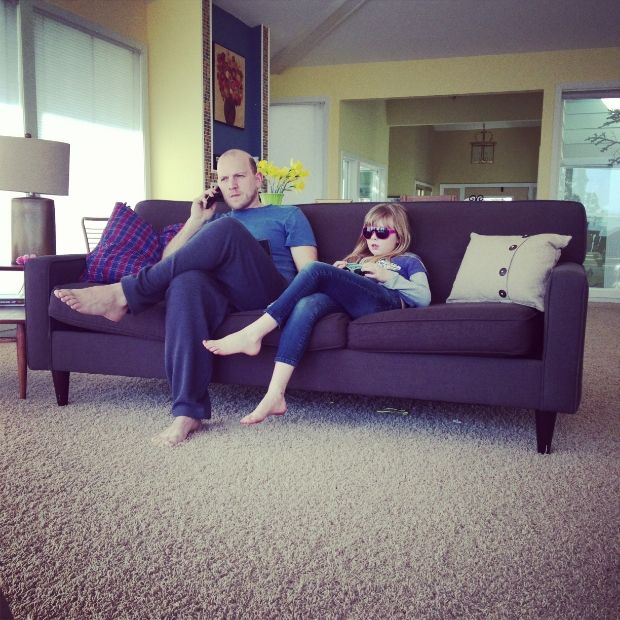 There is no caption good enough for this!
Me and my big hunk of man on Easter.
My two little cherubs. I finished Grace's dress at about midnight the night before.
This book is giving Elliot and I common ground. Lots of good discussion. I wish it would have been around for me in my pre-teens. I suggest it to anyone. Pick up a copy and read it. It will make you better.
You'll notice it is from the library. That place continues to being one our favorite past times. I have gotten over my fear of late fees...I consider them a membership fee for the library. Nothing like a positive spin to erase the shame those librarians place on you. When they tell me I owe ten dollars its a bummer but when it is only four I feel like I got a really great deal.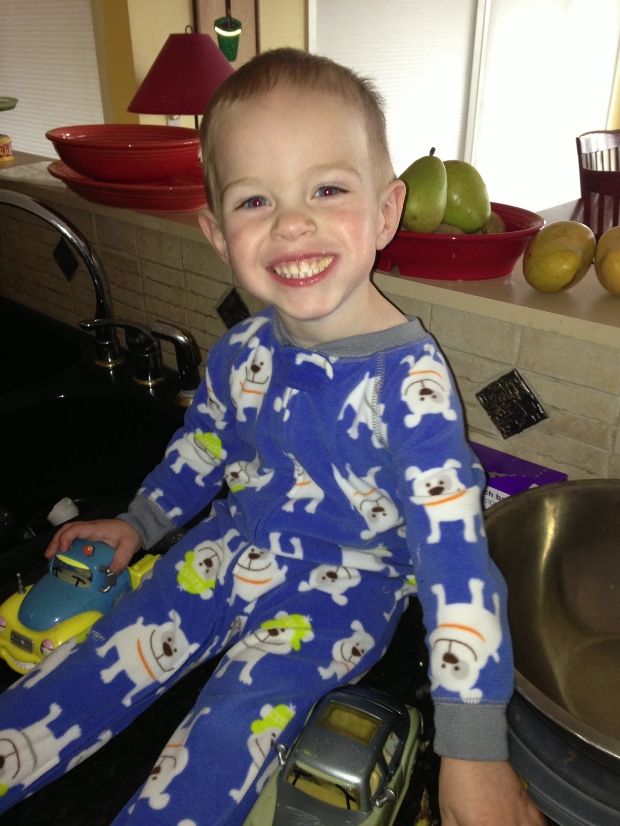 Josherwoggie came to see us for a few days. I just put his porta-crib away. We all miss him like crazy.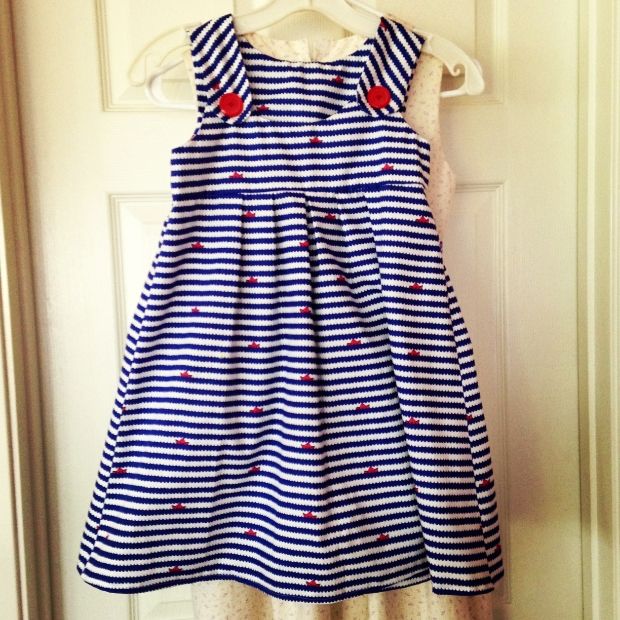 Grandma and I worked together to make four of these little dresses for four sweet little girlies to wear on the cruise. The cruise that we leave on in 4 sleeps.
And that is the short version of the catch up. We are almost all the way through our curriculum for the year and both kids are beyond where they need to be so that is oh so good!