So I should have written posts about all of these events but I am feeling quite lazy so I will just post some of the pics and give elaborate and exciting captions:)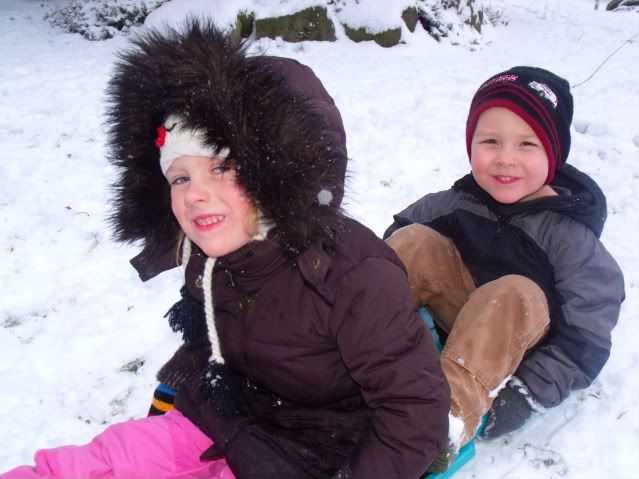 My nephew and Grace sledding on Thanksgiving. It was so much fun!! ANd these two were fearless.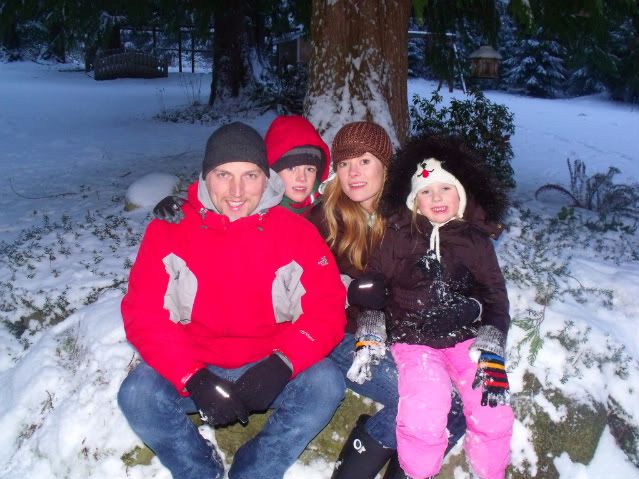 Our little family of four in a very rare photo experience...judging from the cooperation level I now know why:)
Me and my love sledding down the big hill. It was fun.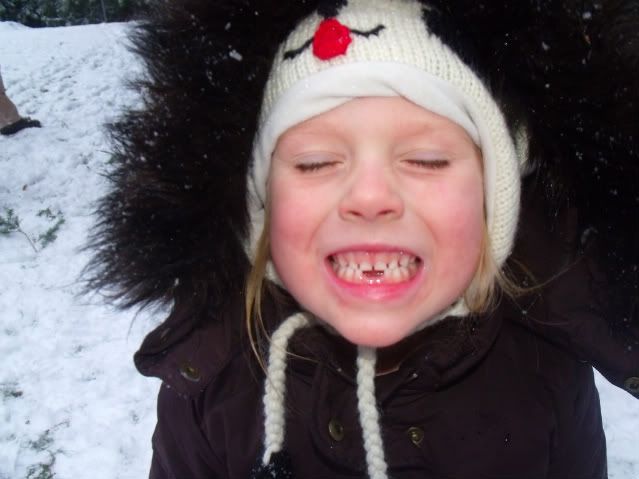 My little Eskimo and her two missing teeth..yet another thing I haven't blogged about.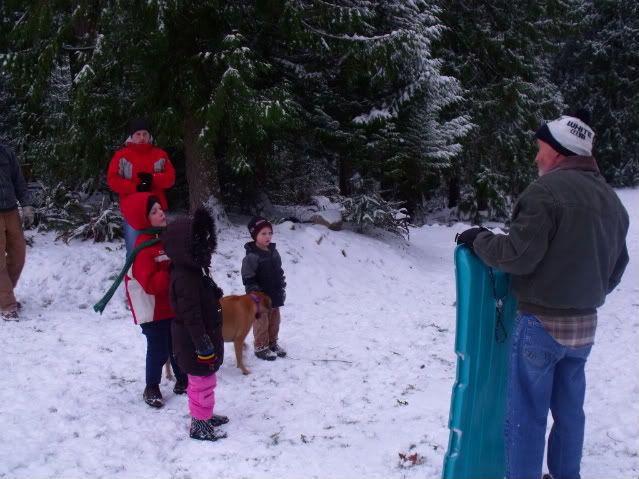 The kids having a safety meeting with my dad before there trips down the hill. My dads sled run goes between two ponds making the trip a bit scary. He told them in the event of you heading straight for the pond,"bail out". Thanks dad you are forever clear with instruction. So on the many journeys down small children could be heard screaming bail out bail out:)
Elliot took me on a date to see the wind symphony perform at Western. His drum teacher is in the symphony so he got VIP access to the Tympany and Big Bass Drum. This was a highlight.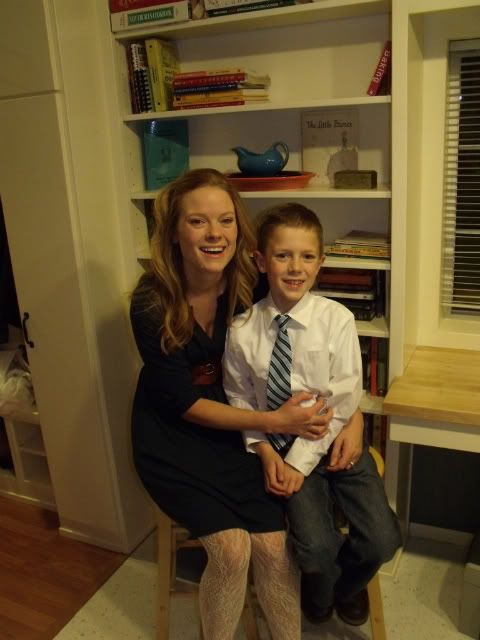 A picture of us before we left...of course my son had a very clear vision of what a date is. This being said when he asked me he instructed me to wear a dress and he then told me he would wear a tie. He opened my door for me all night and took control of ordering dinner for me:) He also told me before the date that there was only one problem he had just checked his wallet and it was empty so I would need to pay, also he can't drive so would it be o.k if I drove:) Of course. These are the kind of memories I will remember forever...I absolutely love this little guy:)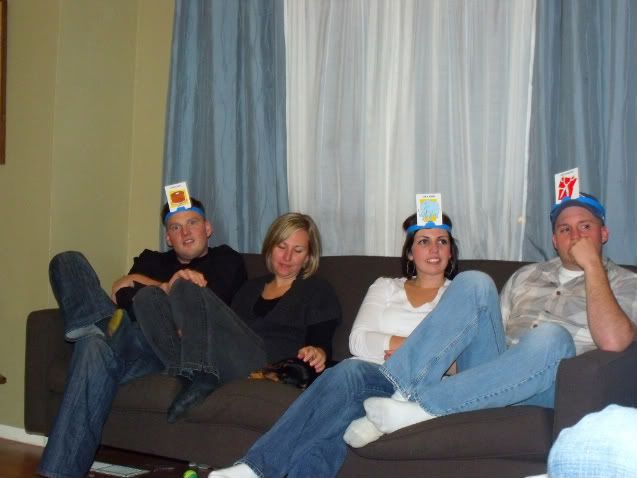 We got a new game for our kids...it is called Head Bands. The funny thing is we haven't played it with our kids at all but it is becoming a Sunday Night Game night favorite.
And last but not least the newest edition to our family Layla Mae!! I am in love she is so, so sweet and her hair has a reddish tone...I think she got it from me:) In more family growing news my sister is having her first baby in April and we found out it is going to be a boy. Oh babies everywhere I am sure glad others are still having them it helps with my unhelpable( i know this is not a word but whatever) baby bug.