On Sunday we came home from our summer vacation. We love to camp and this year we did that very thing at the Winthrop KOA. Let me tell you at first I was very negative Nellie about staying at the KOA...I somewhat like roughing I grew up tent camping in state parks that are clean but leave a lot to be desired, however that is what camping is all about. However, I left the KOA with a new appreciation for the place, there is something to be said for warm clean showers, a clean pool and nice gravel paths for my kids to ride their bikes on free of weirdos and the like.
So thats right we just came back from camping where blocks of ice are worth their weight in gold, walking to the pool or riding your bike to the office for an otter pop are you forms of exercise and you can pass an hour or so trying to patch your air mattress in the afternoons. It was a fabulous time of doing nothing all together fabulous but everything fun. We made a trip to town everyday for a sno-cone or ice cream in the middle of the afternoon to escape the hottest part of the day, this was the highlight.
On Friday Sarah and Justin came for the weekend and they came with new toys and excitement to get us through the weekend which was much appreciated and anticipated. With them we shared the norm with good friends, good food and good times.
By Thursday I was getting antsy to cook something so I went to the store and bought a small roast and a local fruit stand for some peaches. I marinated the beer over night with a bottle of beer and some dried italian seasoning and the following day I cooked it with some roast fixings in our fire pit. For dessert I made a biscuit topped peach cobbler that cooked over the fire pit in a heavy frying pan. We ate well that night and the cooking bug went away:) I will totally come up with some more of these ideas for next time we go because it took little effort and the outcome was delicious:)
This was pretty much our favorite hang out every afternoon. ice cream or sno-cone? Whats your pleasure?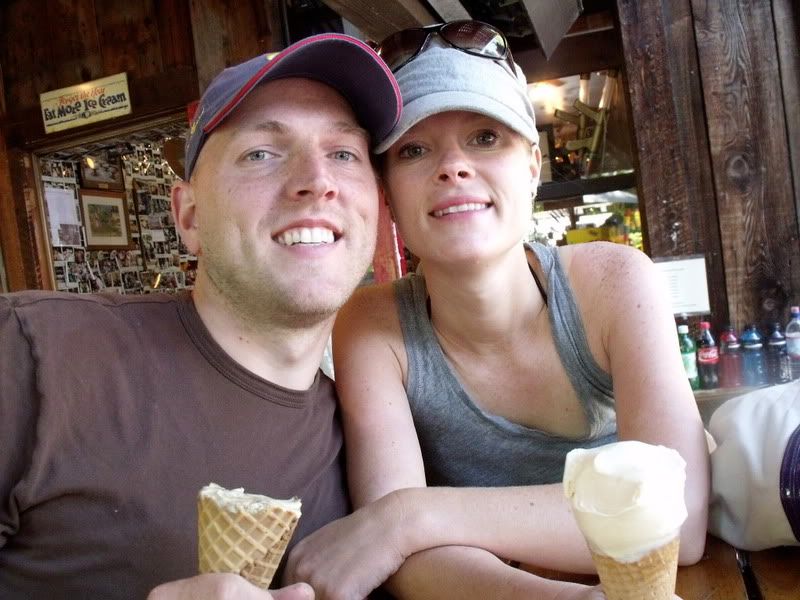 So you will get tired of seeing me in this hat by the end of the picture series. I have made a pledge to quit continually burning my nose in the sun every summer all summer long, After 28 years I think it needs a break and sunscreen doesn't do the trick anymore but a hat sure does.
My water baby..all she needs is a swimsuit, a snack and some sand and the girl is happy all afternoon. Thats my kind of girl:)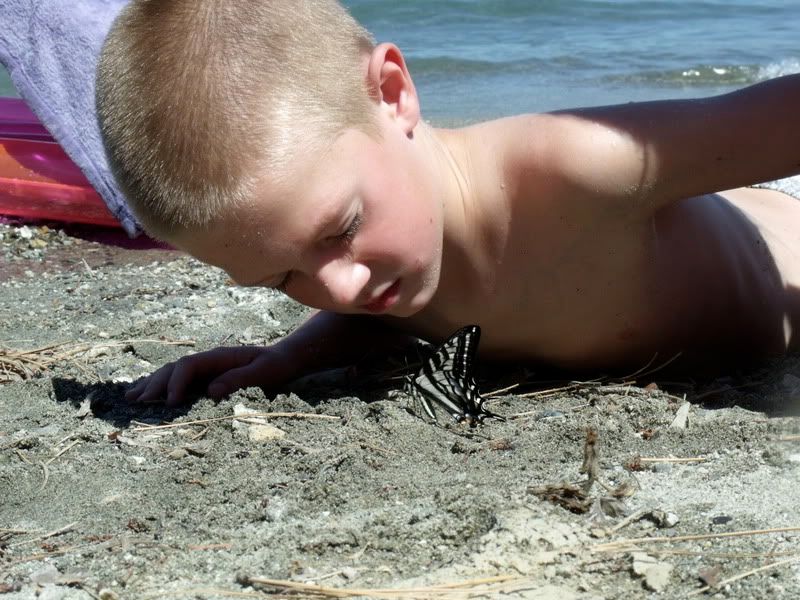 Pretty sure this butterfly was dying on the beach..don't tell Elliot he thought it wanted to be friends.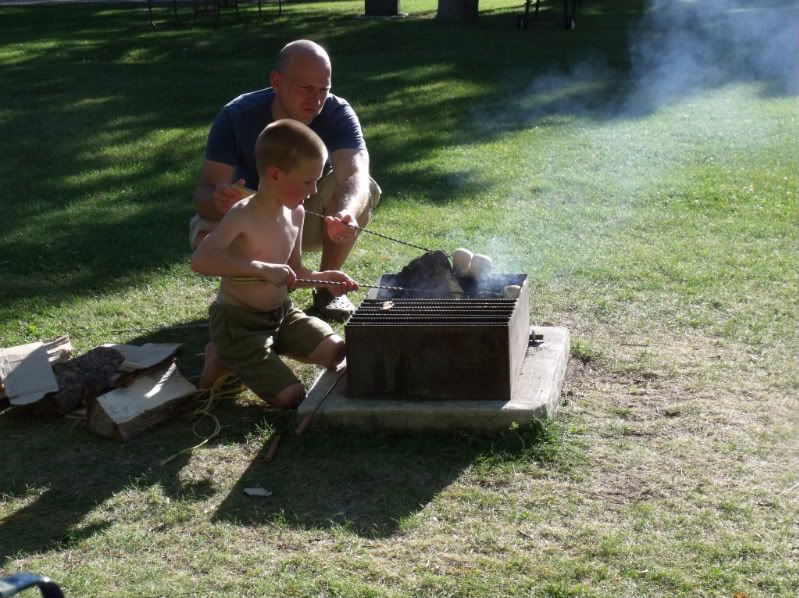 Marshmallows in daylight because betimes are still important when camping...I wish someone would have given our neighbors the memo.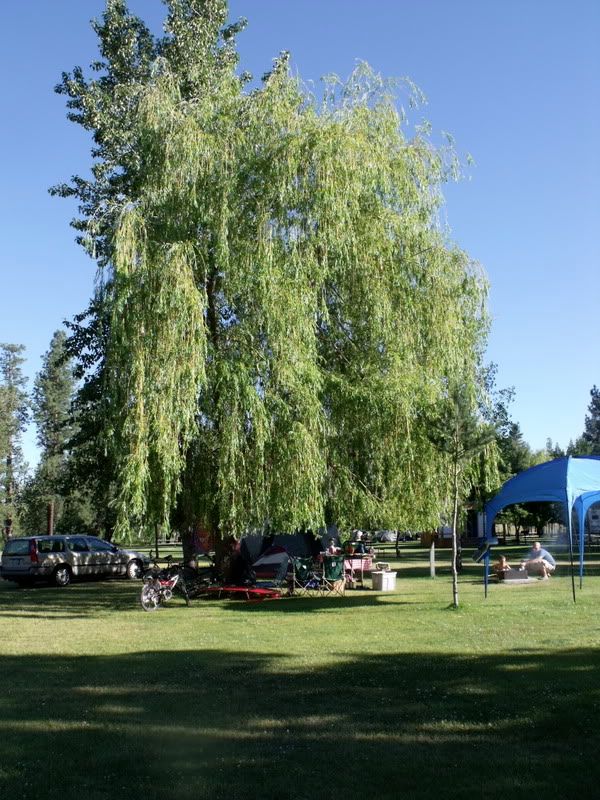 Our beautiful campsite with an amazing willow right in the middle. Providing amazing shade in the hot afternoon.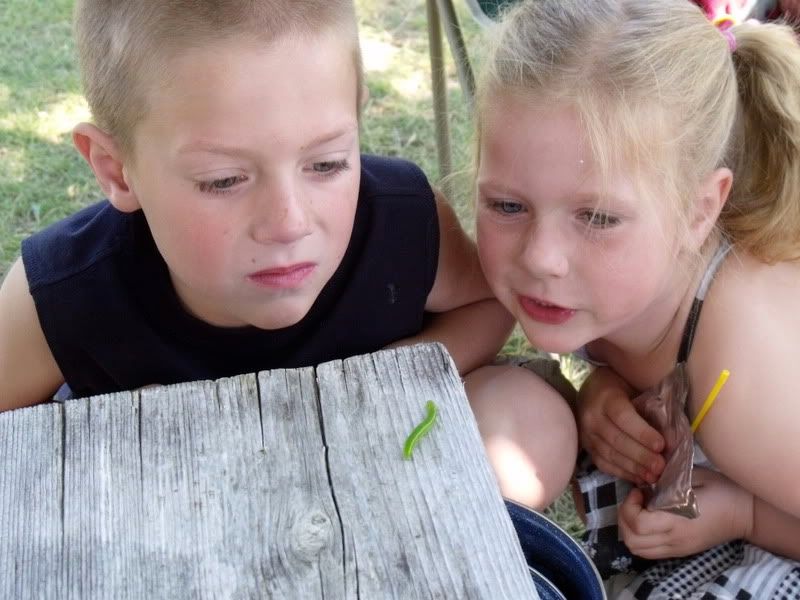 Another friend a caterpillar. I think they were calling him Slinky.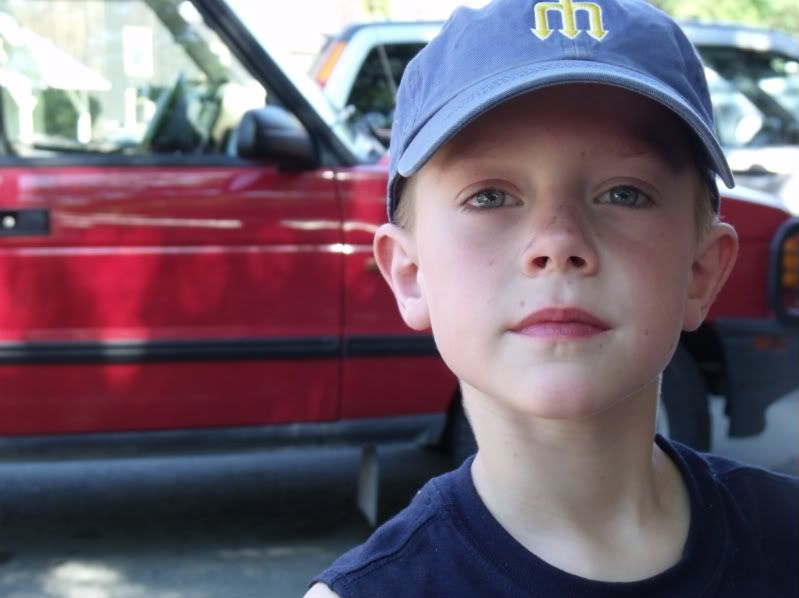 He melts me.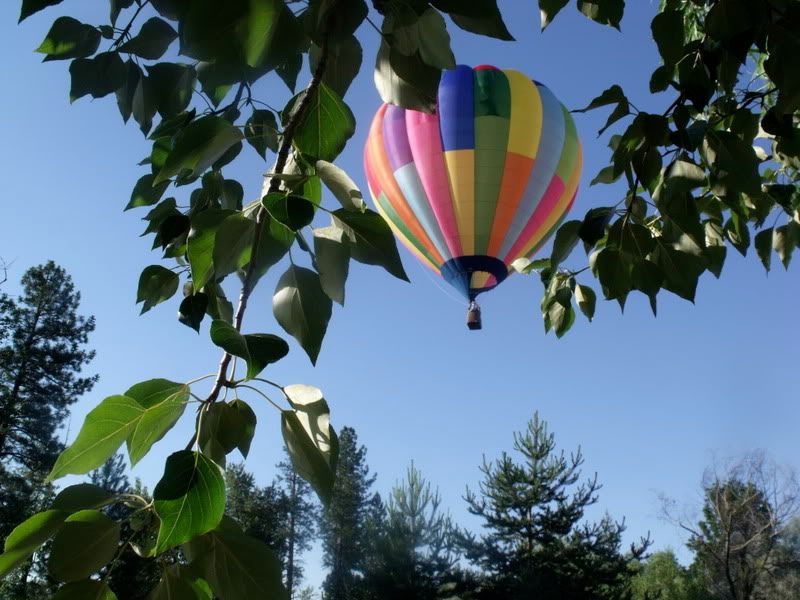 This balloon went over us two mornings in a row.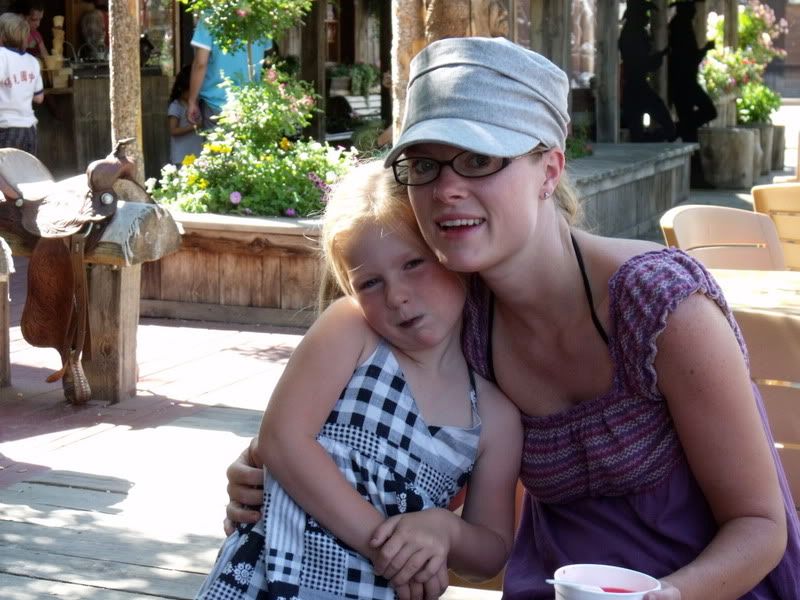 Sno Cones again....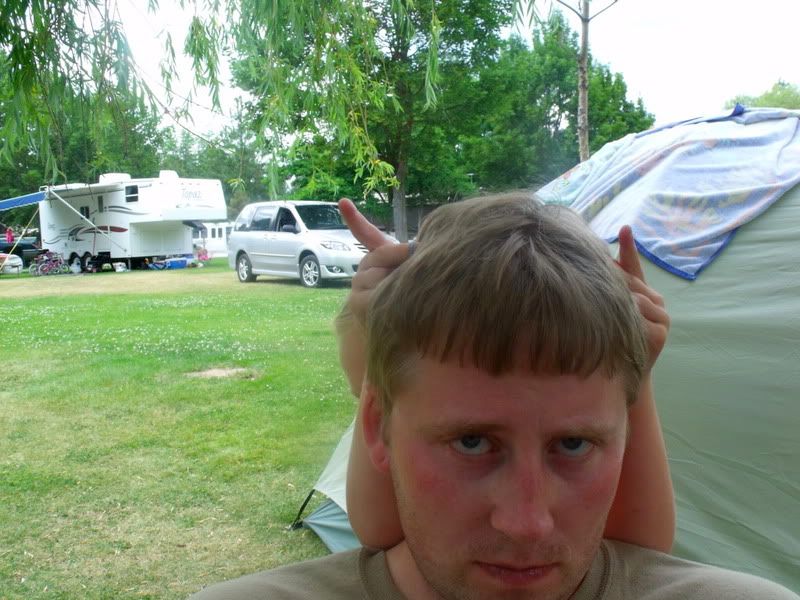 Uncle Justin being a good sport during the kids impromptu photo session that included I am not kidding 27 pictures of them tormenting him. Another reason why I am convinced that Justin will make an amazing dad someday.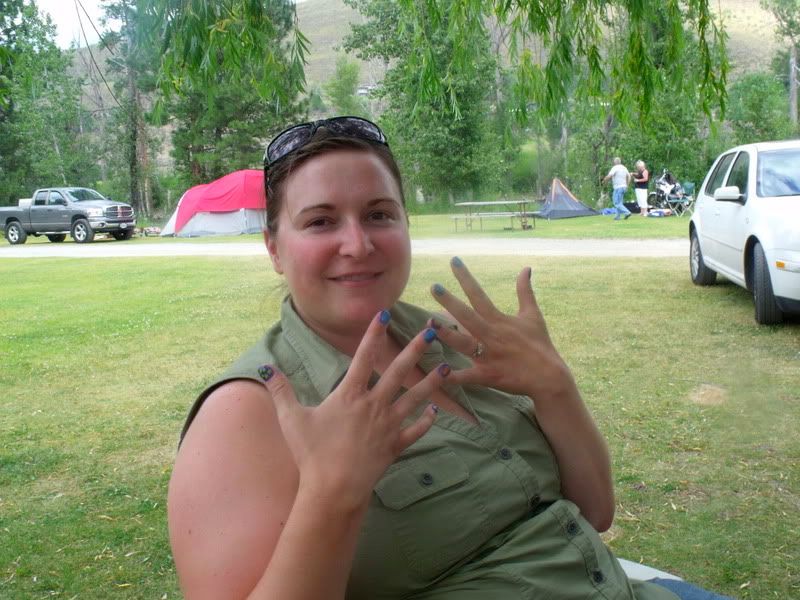 Auntie Sarah brought lots of fun finger paints with her and gave Grace a manicure. Lots of neon brights.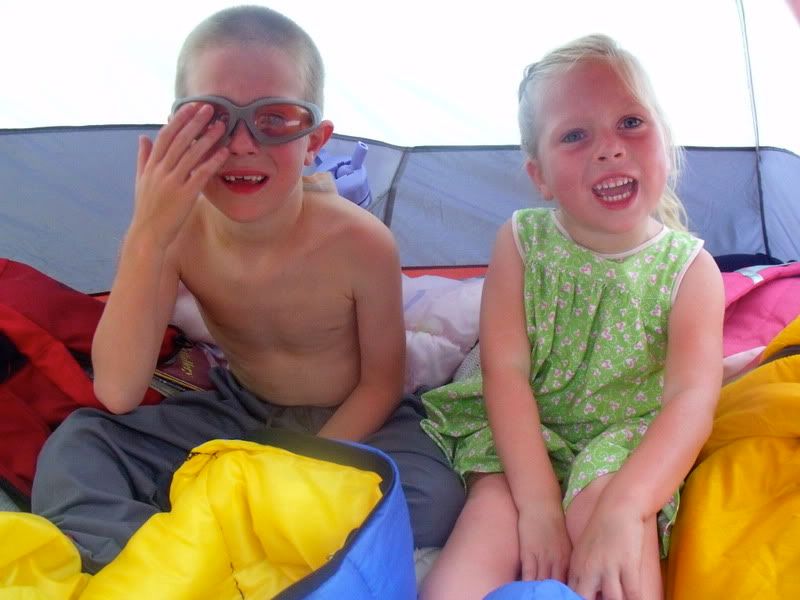 The kids shared their own tent for the first time this year. They had a lot of fun and played cards in the mornings before coming out for breakfast. They now have secret plans and tricks up their sleeves...watch out world!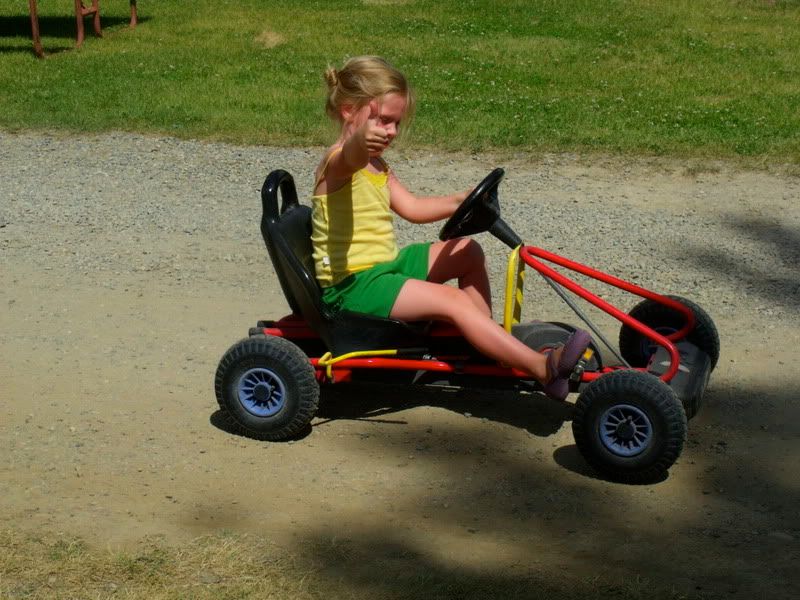 We rented recumbant bikes one afternoon.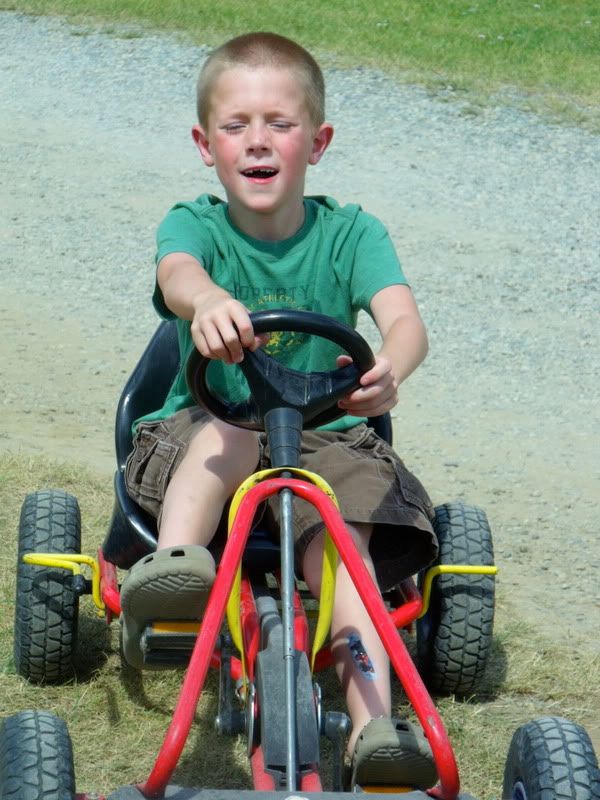 Both the kids had fun...although I think Graces legs needed to be just bit longer for full enjoyment.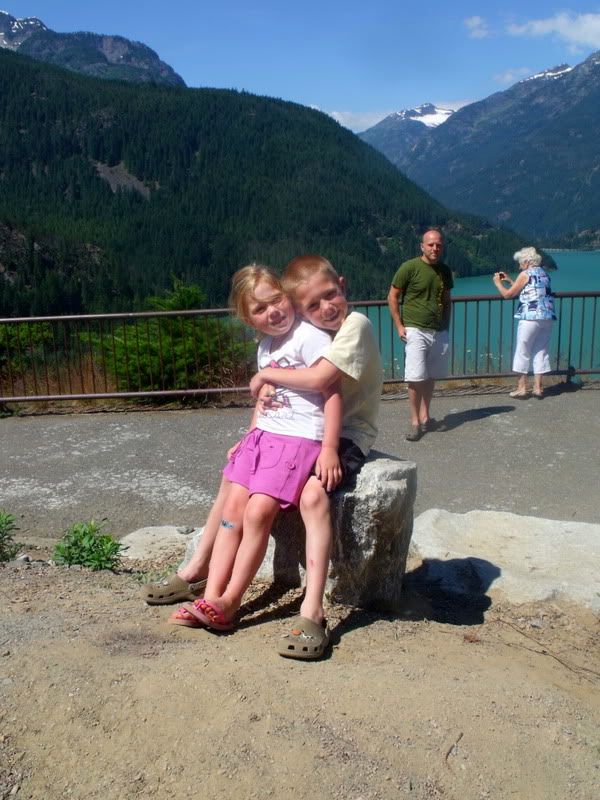 THe most cooperative picture I have of them in a long time.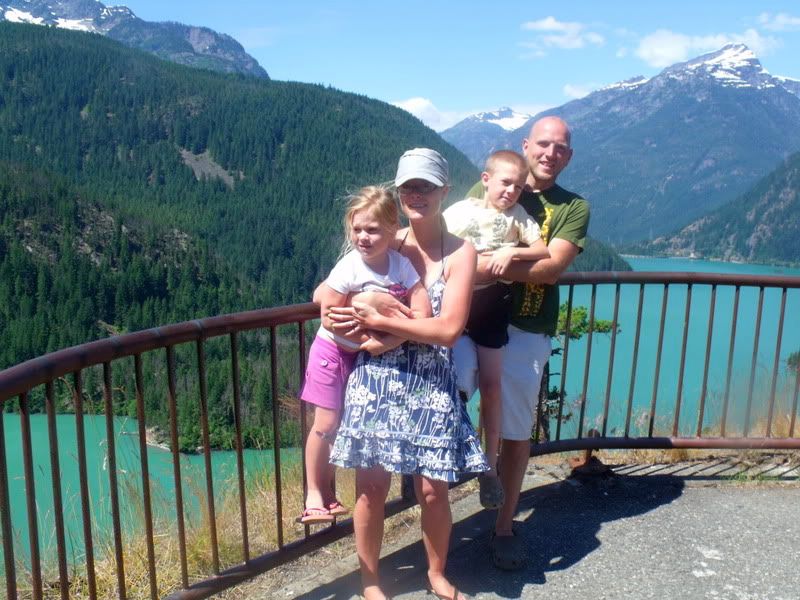 And as close as we are going to get to a nice family photo.
We had lots of fun, made lots of memories, and are thankful that God made us a little family. I can't wait until our next vacation but will remember this one forever!