Over here whenever we introduce ourselves to someone knew the refer to our previous location as the westside. I suppose its accurate. But being a previous resident of the Seattle area the Eastside was Bellevue/Redmond and the Westside was Seattle, so it still takes me by surprise when I hear it.
So enough of the confusion you are looking for an update.
I made a point to take each of the kids on a date last week. It has always been important to me to spend time with them separately on a regular basis. With moving and the general uproar of our lives over the last month we haven't had much opportunity to do so.
So I took Grace to a pottery paint shop in The Riverside Mall downtown.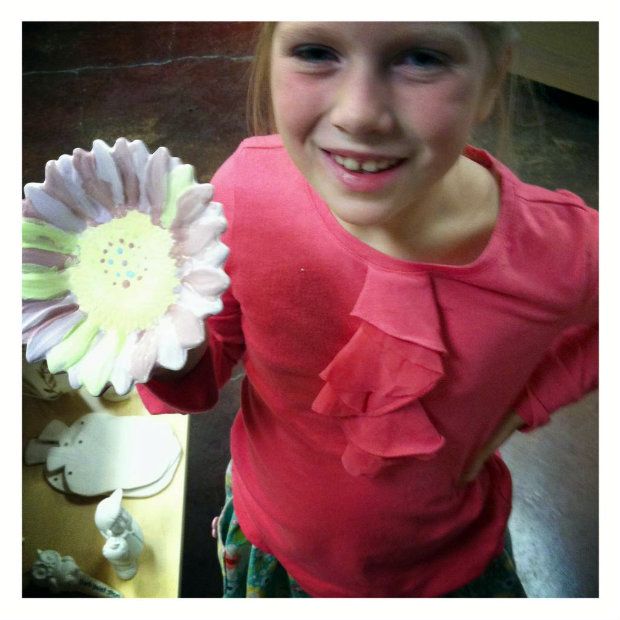 I am not sure why but she seemed so grown up on this date. She was very collected and careful with her creation. We had great conversation and finished a piece for each other. She made me a jewelry dish and I painted her a piggy bank. We had a dance party in the car on the way back to the house. It was a marvelous evening....I can't wait to do it again!
Elliot and I took a ride on the Gondola overlooking the river that runs through town. It was really fun and super beautiful.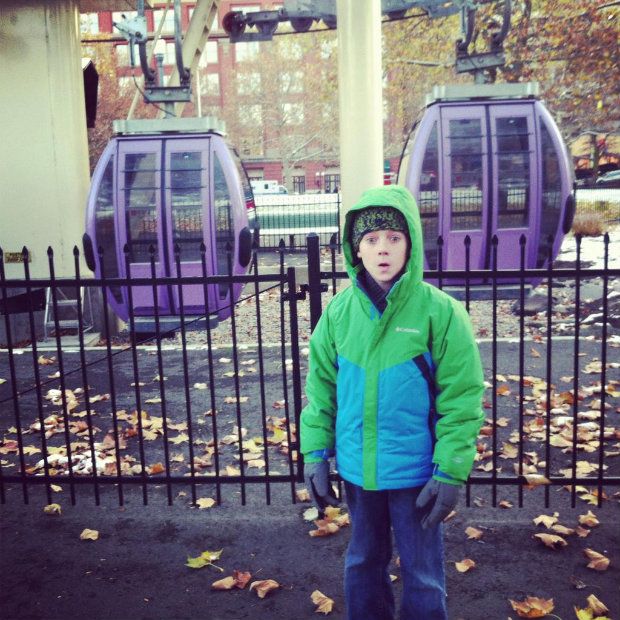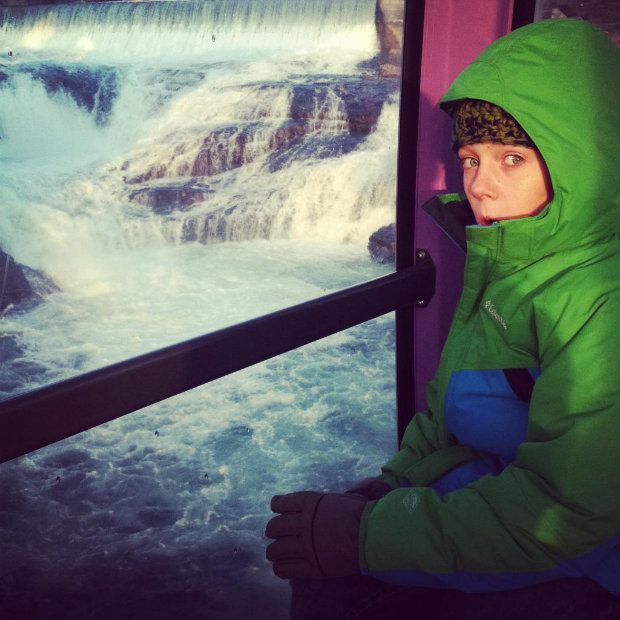 I think his emotions were a mix of terror and awe.
And this may be my new favorite picture of us. Goofy yes...but thats what we are:)
ANd it is in full force snowing now. It has been snowing since Thursday and would say we now have about 4 or 6 inches.
The kids love it. The snow here is so dry they can play in it forever as long as they are bundled up. And may I add they get themselves bundled up this year....winning! WE have come a long way baby!
I have officially declared that Spokane is the coldest place on earth...it hasn't been above 32 in a week. And at night it is about 25 or so. The cold moves right through you. I will say it is sure nice that it isn't so wet out on top of it. And of course I must add that I am so grateful that we can enjoy it from the windows of our warm home...I know there are many in this country with cold weather and no power or running water, our prayers remain with those on the east coast. I can't imagine!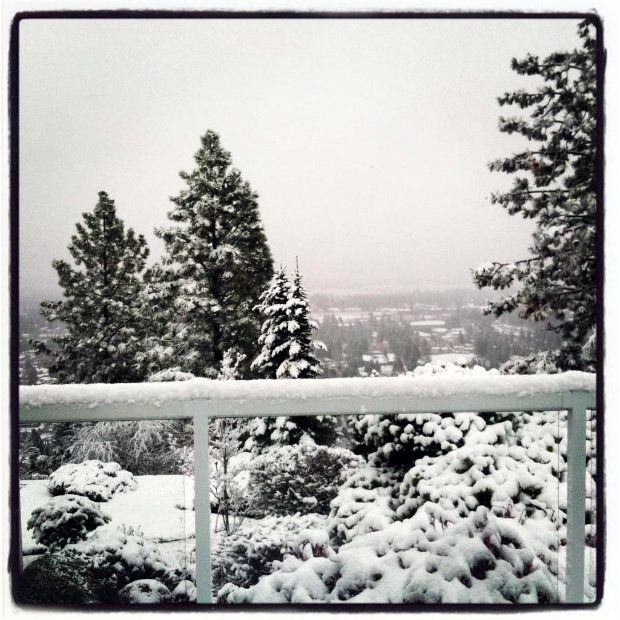 In other news I am becoming quite comfortable with the perks of living in Spokane. We have a grocery service that brings us locally sourced seasonal produce and meats as well as other odds and ends once a week.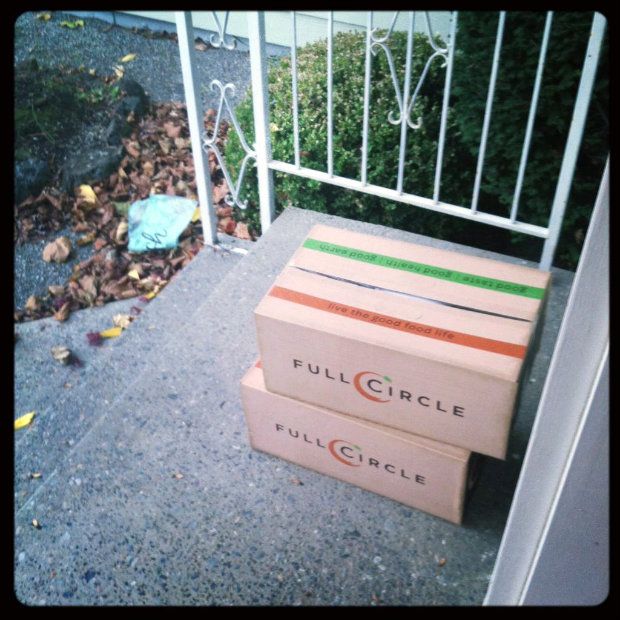 And on Friday we will start receiving a local farm fresh milk delivery along with butter and eggs from Spokane Family Farm. It didn't take me long to find the local farmers in our community and we are doing our best to support them as much as we can.
While the kids are at school I have been trying to finish Grace's quilt for Christmas. So far I am very happy with how it is turning out. It is supposed to be a scrap style quilt....however I will assure you that doesn't translate to easy as each fabric was chosen specifically and each square overanalyzed to the point of mental breakdown. But it is so very Grace, I would describe at as modern day Punky Brewster...if you don't know who that is we may have trouble being friends!
And just in case you didn't find a giggle anywhere else in this post...this is how Elliot walks around the house in the morning. Eat your heart out ladies. Thats 62lbs of pure lean mean fighting machine:)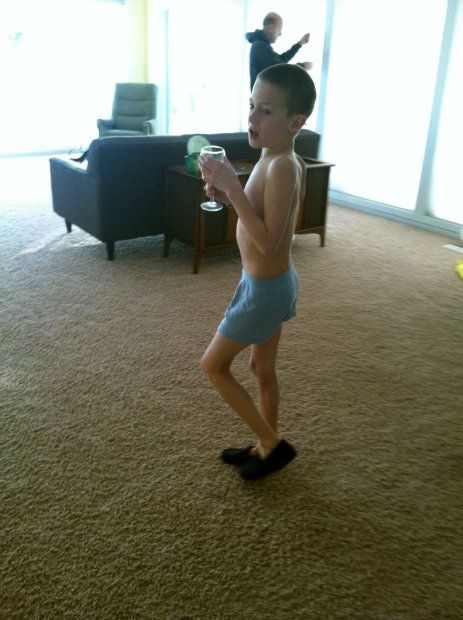 Peace Homies~