I am back from my two weeks of "vacation." One week we were on actual vacation and the second week we were housesitting for my parents. Both weeks were great buy boy am I happy to be home in my own little nest.
School is starting soon and with all of that comes stress and the outpouring of cash. School clothes, school supplies, shoes.....blah blah blah:) I am happy to say that aside from a pair of shoes for Grace that I am ordering online I am finished with the school shopping.
This year brings new chapters as well, beings that I accepted a teaching job through the Meridian School District in the fall. I am working as a community professional and will be teaching K-1st graders about Food and Nutrition. Should e right up my alley and if it goes well this year hopefully next year I will be able to offer the class to more grades. I have been spending a good deal of time writing a curriculum for my class. This has been something new for me but I have enjoyed the challenge and I am so excited to "start school" on the 12th.
I feel like prepping is the theme as I am prepping the kids for new grades, prepping for my class, prepping food for an influx in catering over the next few weeks, prepping for a new year of Children's Church and prepping for a new year of fundraising for school as Eagle Booster President. This all takes time and patience and the latter part of this statement has been difficult. I will say it helps when I can compartmentalize things and deal with single tasks at a time. Looking at the big picture is a bit more than terrifying.
I will say after much anxiety over it all I have realized it doen't matter what happens at the end of the day as long as my heart is in the right place and my faith is strong there is always tomorrow to finish what I didn't complete today.
Instead of flooding the blog with the 100's pf pictures left from vacation I would just post some of favorites. You may recognize some of them as the last few days of vacation we spent enjoying the sights close to home.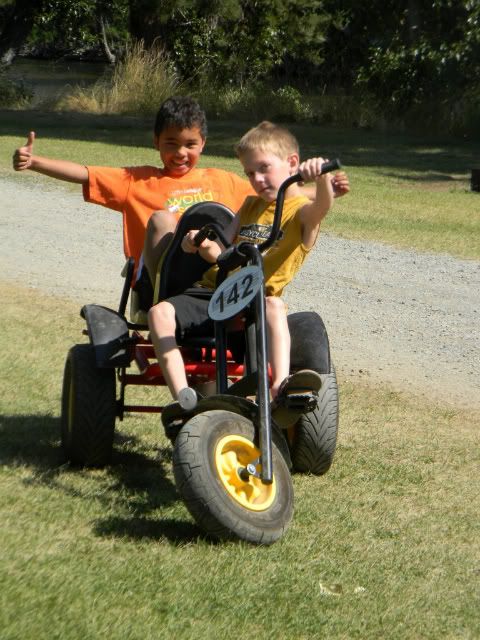 When we got to our campground two kids from school were there. The kids were so excited and the four them hung around a lot. Elliot and Sean are in the same class at school.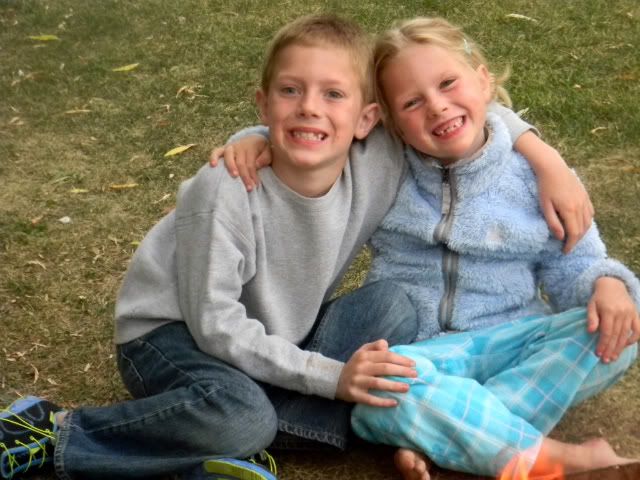 I kind of like these two...even if they are missing more teeth than have left at this point:)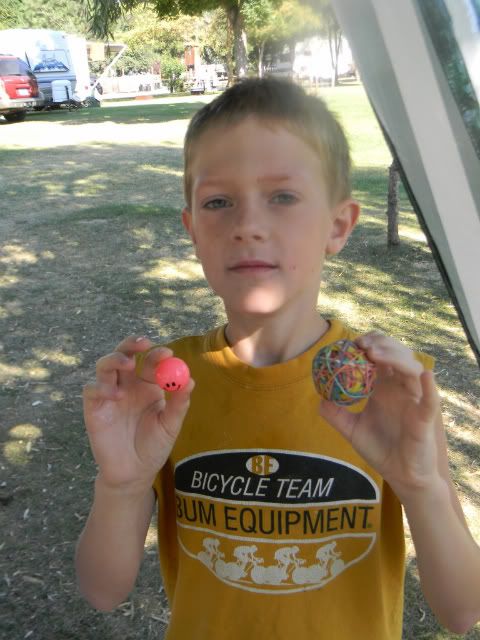 Elliot made a ball out of his rubber band gun ammo.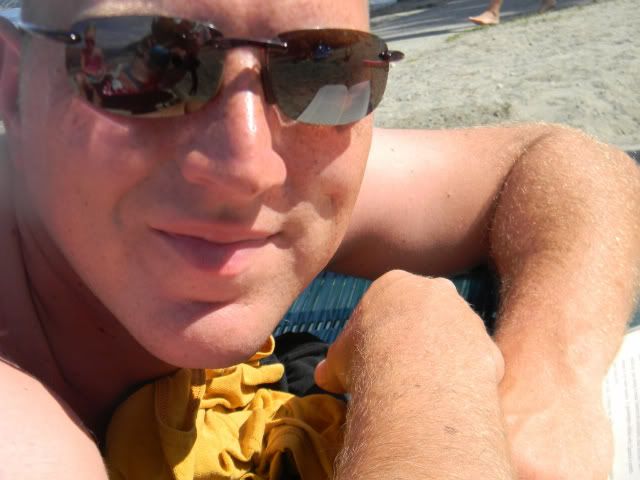 I really like this guy...hes turning 30 soon you know.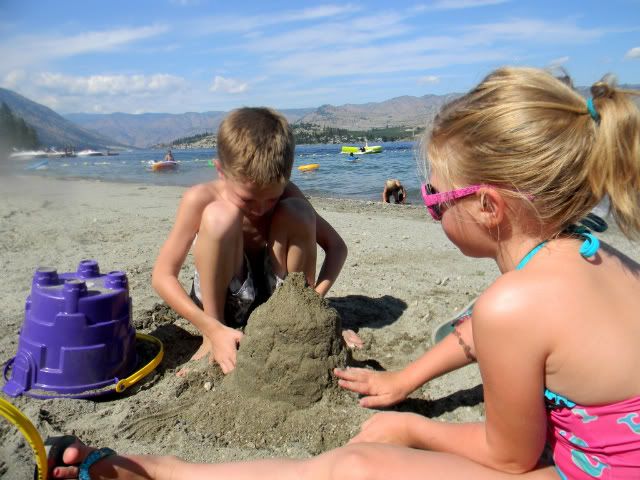 The kids loving making sandcastles and love watching them do it.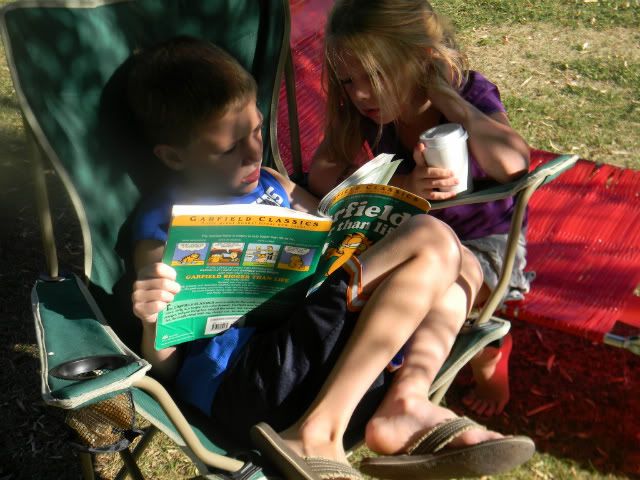 Elliot read Grace this entire book of Garfield comics on vacation. She loved it and so did he.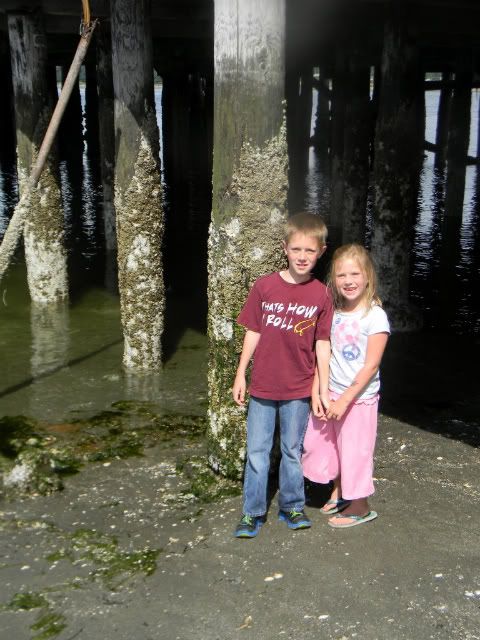 WE took the plover to Semiahmoo one day...that was so much fun.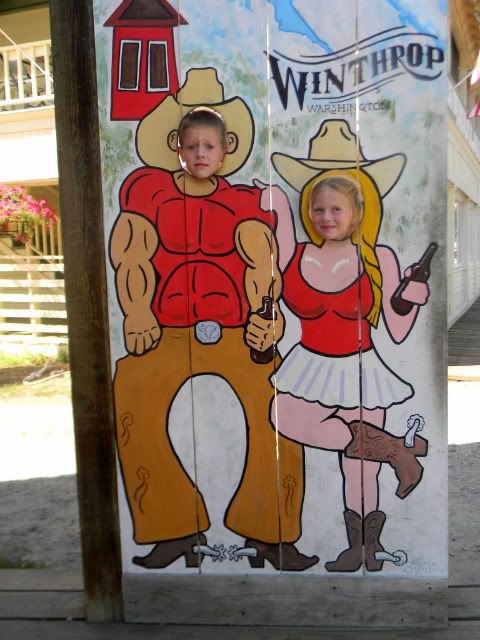 Best Ever....How can you not love those little faces?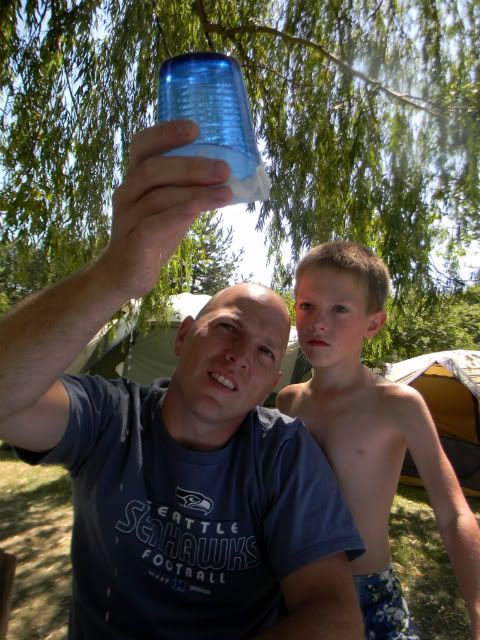 The boys were doing so sort of physics science experiment.
And there you have it....vacation recap done...check!