Meet the girls.....most recently their names are Miss Kitty, Gertie and Henny Penny. Gertie's name was chicken for a long time.
They are Delewares which happens to be a heritage breed. Funny story is that we had a rooster for awhile to...lets just say he matured a little faster than the ladies. That being said he has been relocated to Cackleberry Farm until he can make babies with the ladies and then he will be sent to freezer camp. Yep we will eat him. Once my neighbors found that out they told us that his crow really wasn't that bothersome;)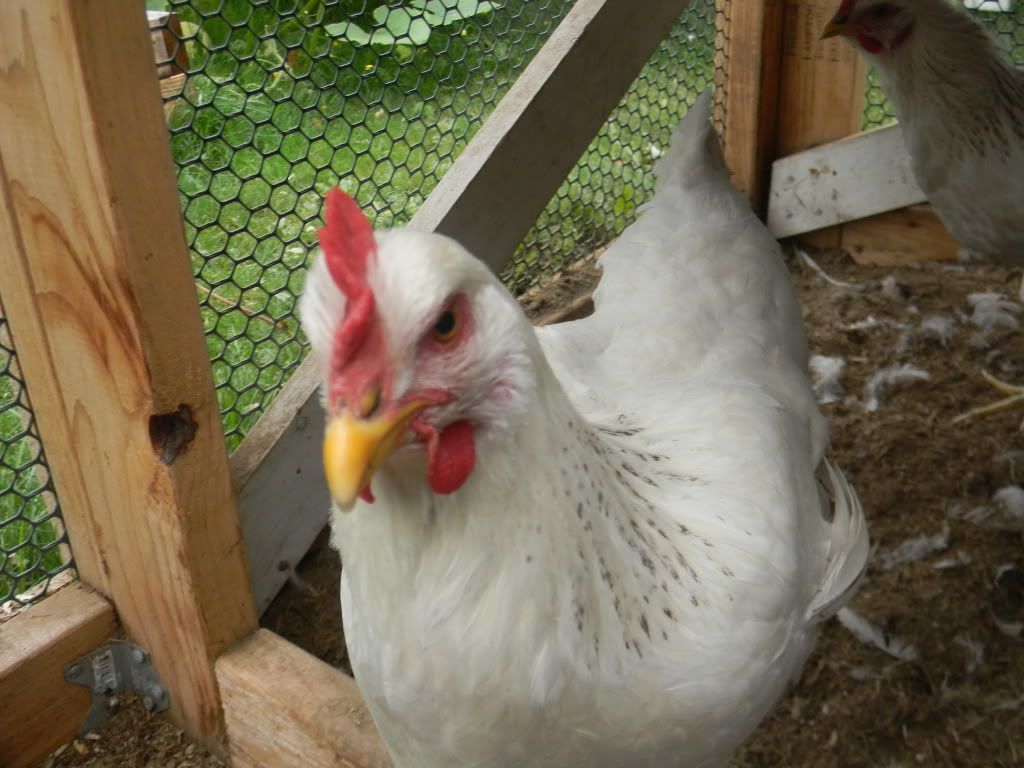 And this is what we finally found in their nest today:)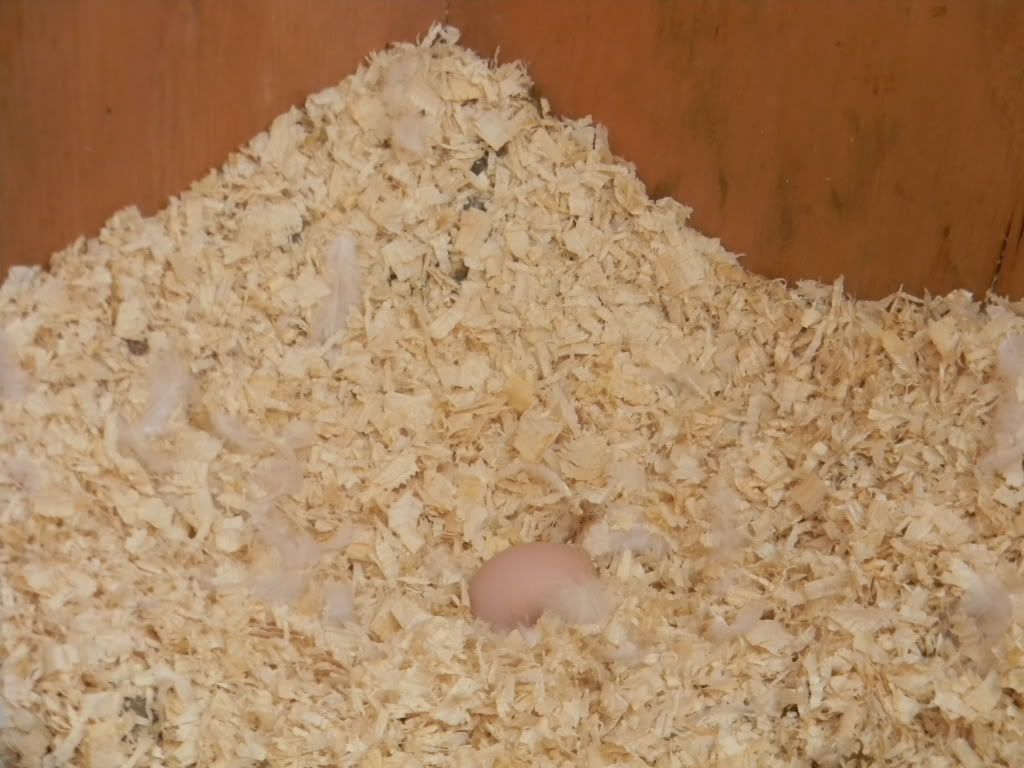 Our very first egg.
I have only been checking daily for weeks....