We have finally arrived at cabinet install day. In a mater of hours the process of installation and rebuild will begin and I couldn't be more excited. I haven't had a stove in over a week and I haven't had a sink since Friday. And although I am not complaining about what is about to happen here, the last few days were rough.
Wanted to share a few more before pics and hopefully tomorrow I will be able to show you some pics of the next stage.
I must add that we couldn't have made it through the last week without the help of a lot of others. Once again our friends and family have been generous with their time and talents to get us ready for the next step. We are overwhelmed with blessings.
My husband has had an interesting day, after a meeting with Bob we found out we had a lot of stuff still to be done and changed today. So Bill came before work, my Dad worked a half day and spent the rest of his day and night helping. I know that Brian is more that thankful. It takes a village most times and after a straight year of remodel I can say we have a large and loving village:)
Before
After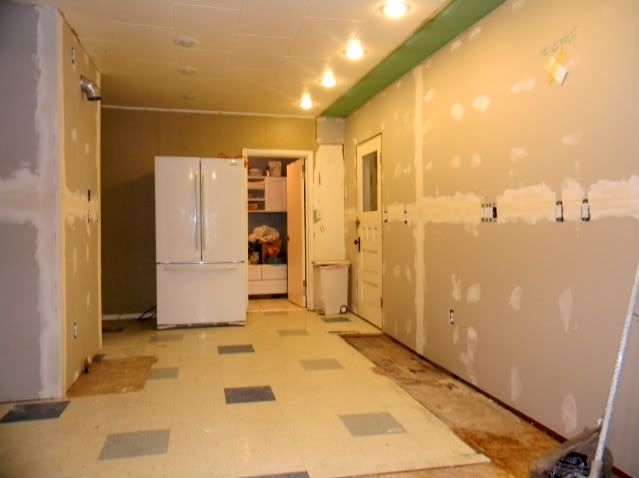 I married a very talented and handy man. He works so hard!!!
Well I promised him I wouldn't blog much tonight so I am off to bed:)
But before I go I leave you with a picture of one of our tribe members. He is responsible for using that big piece of equipment to make the holes for my 11 can lights. Thanks Luke you are the best dude!! I know you know! You still might want to consider Tim the Toolman for Halloween next year;)