I have decided that year eight may be the greatest age yet. Elliot will tell you that he had the best birthday ever. I am here to say that I am pretty sure he is not exaggerating. He was so thankful for everything, and was just all around excited to spend the day with his buddies from the neighborhood. It was a great day!
We started the day with breakfast in bed, which was his request. I think everyone should get breakfast in bed at least once a year. I always get breakfast in bed on Mothers Day. It is the best, I am not going to lie. So I made Elliot Cinnamon Honey Whole Wheat Waffles, Breakfast Sausage, Watermelon and Bananas, and milk of course. He was ecstatic however the first thing out of his mouth was I forgot it was my birthday followed by you remembered I asked for breakfast in bed:) I love the little dude all the time but the mornings are the best:)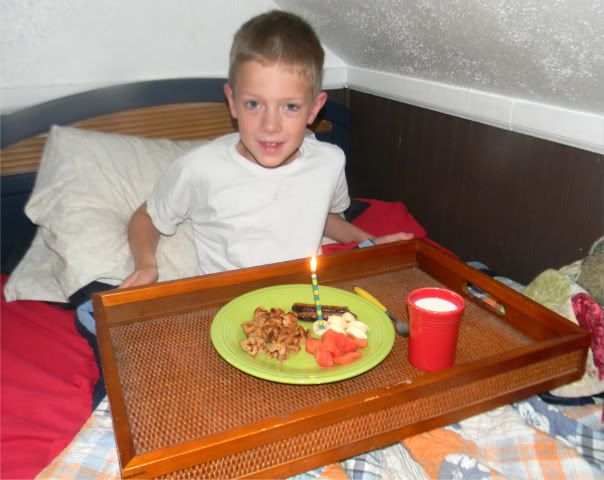 We have a house full of Josh lovers....Elliot made sure to spend some time holding Josh on his birthday. He spent most of the time asking Josh to open his mouth so he could see if he had any teeth. I assured him that not only did Josh not have any teeth but he couldn't follow commands yet.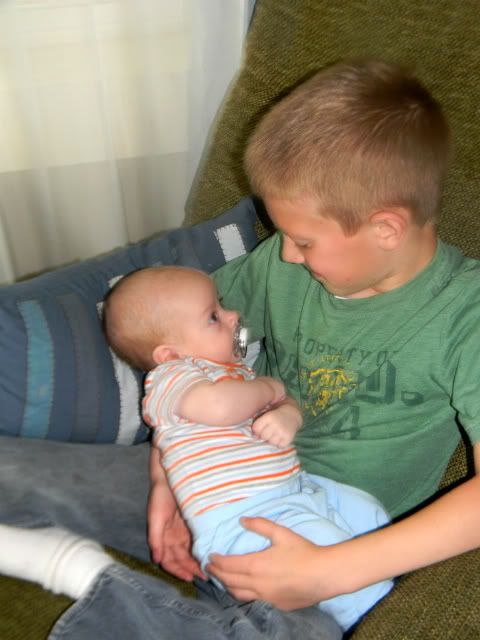 I made a snake cake this year. I will tell you it was a piece of cake to make however it takes a ton of frosting. The spots are reeces pieces, the tounge is made out of fruit roll up (didn't know where to find these in the grocery store by the way and the clerk laughed at me, Lea is probably laughing too, guess it goes alongside the casserole category?) , the eyes are marshmallows, the mouth is made out of ding dongs. So there you go. Oh and I used a bundt pan to make the cakes and then cut them in half. I made two cakes, for Elliots it was ginormous. Elliot loved!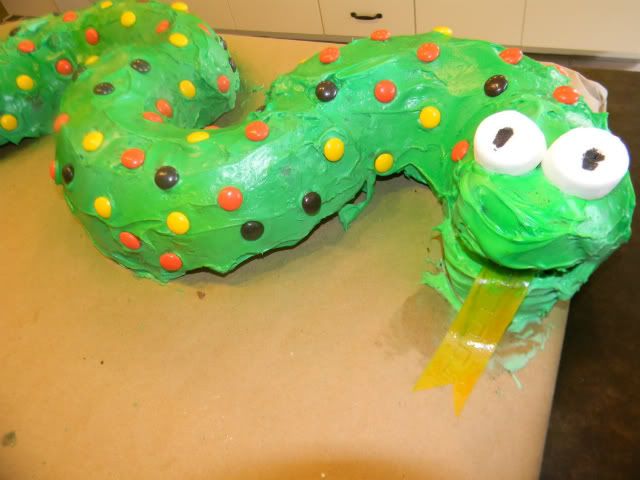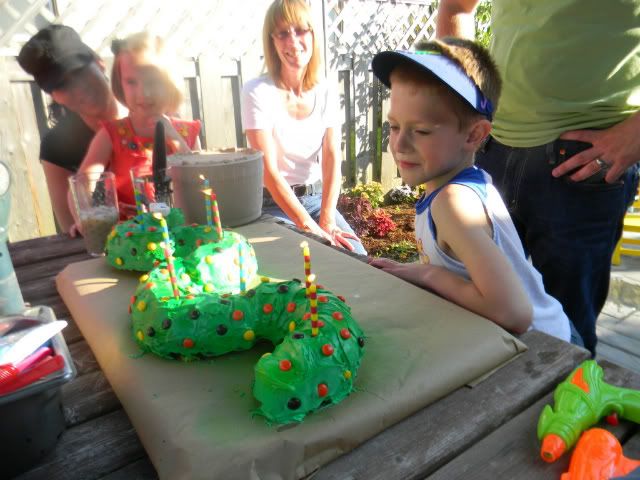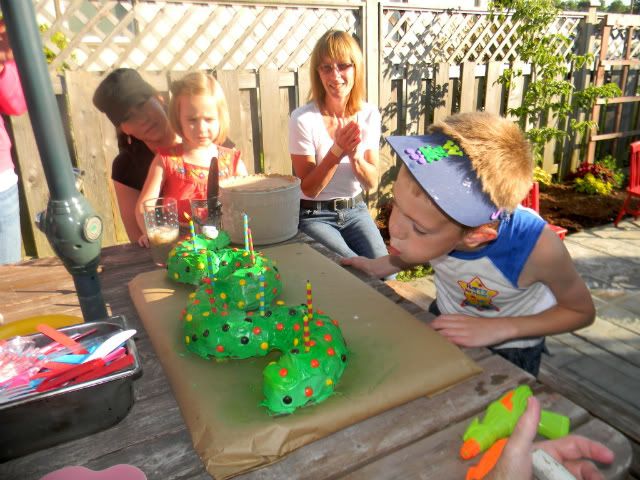 Eight year olds get pocket knives in our family. All of Elliots buddies were highly impressed with his new freedom to whittle sticks.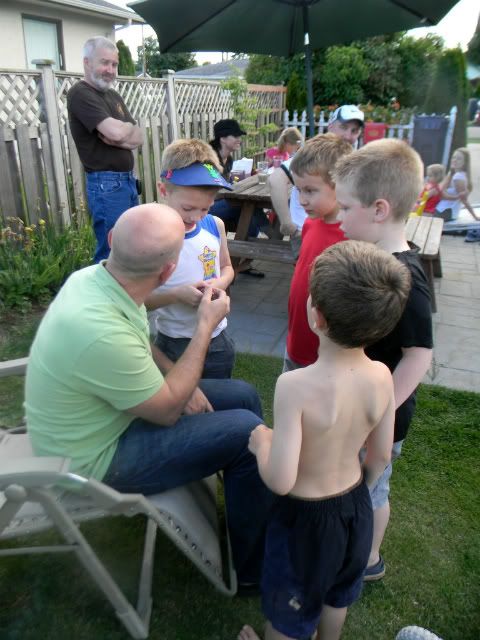 The kids celebrated with a ginormous water fight. By the way I do feed my child despite what it looks like. He tells me his going to be a lean machine like my Grandpa for his whole life:) Time will tell I suppose:)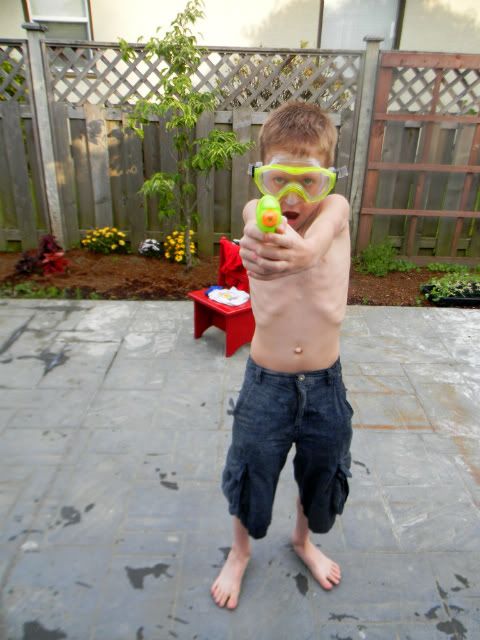 Elliot I love you my dude. I am so happy I get to be your Mom. It is a complete priviledge to watch you grow, to watch you learn, to watch God work in your little heart. I pray that you will always have the vigor and drive to do what you need to do, to get you through tough times, and help you enjoy all of lifes moments to their fullest. You are a bright, smart, funny, charming and wonderful little man. Eight is great and I can't wait to see you through eight more:)