Smalls is Joshua's nickname.
So once again I am a head over heels ball of mush auntie and with this little guy as a new addition to my long list of adorable nieces and nephews who wouldn't be? But you be the judge!!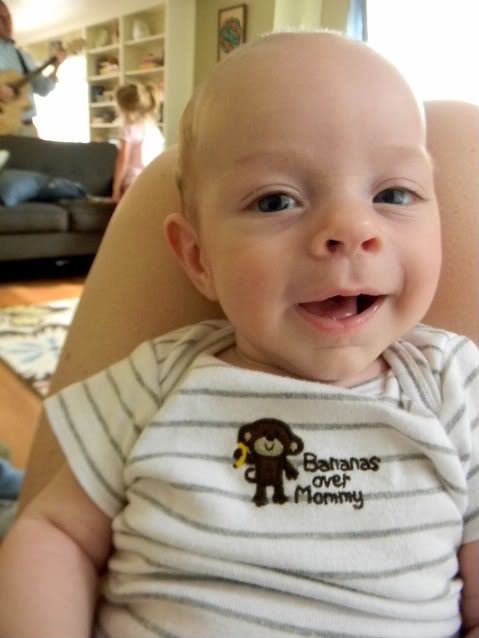 Lots of smiles and hiccup giggles for Auntie Jess these days.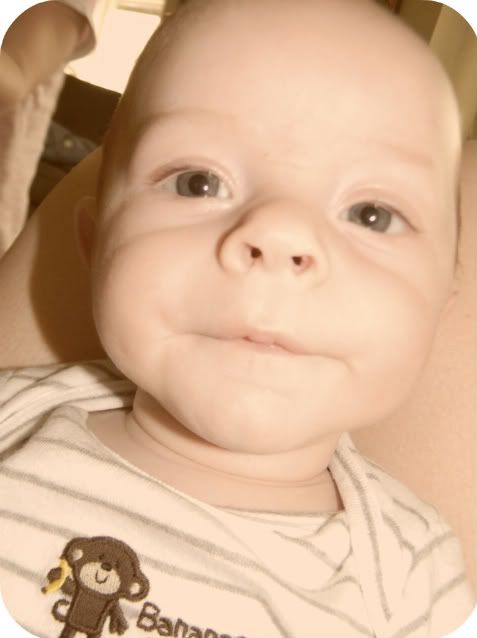 At first I thought he looked so much like his Dad but more and more I see my sis....it might be the nose? He totally has me and Emilys nose:)
And he is pretty fond of Gracer too. Until he starts getting fussy, then she tells him he needs to keep his binky in his mouth or she will think he is naughty;)
I am in love can you tell? I sent my sister a text proclaiming my love and telling her I was completely smitten.