The boys have been working on working on a lego project for the library on Thursday. Brian is the Chief Brick FInder while Elliot is The Brick Master. This child has more Legos than we can house. I am always adding more bins to fit their needs.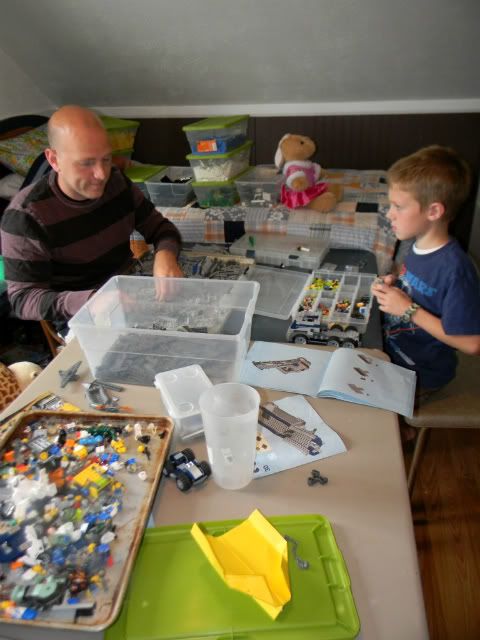 And Grace is just Cute!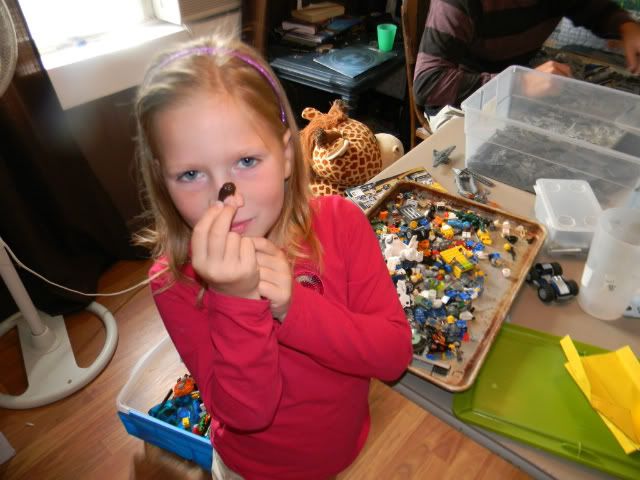 This is the sign that Elliot has hanging outside his doorway.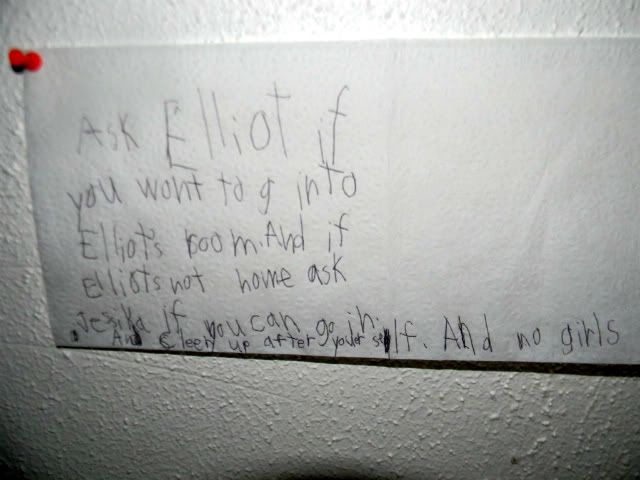 I like how he spelled my name with a "k" , I think it adds some spice.
We went to Whatcom Falls Park yesterday for a little family type. Grace was convinced I was going to throw her over the edge.....Not sure why hence the not so great pic. I was trying to convince her I would never do such a thing.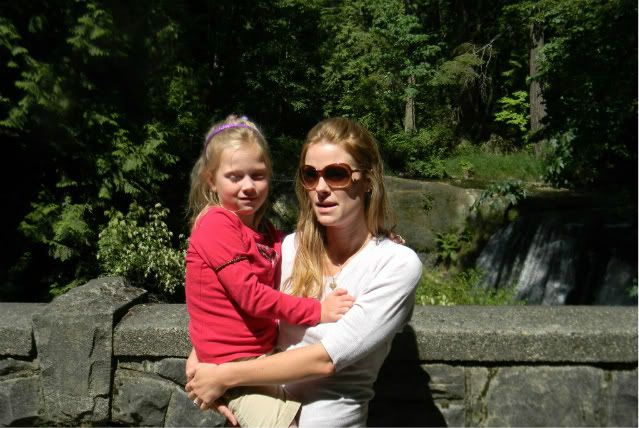 Best picture I have gotten of my kids together in awhile. They are pretty cute, with their various missing teeth.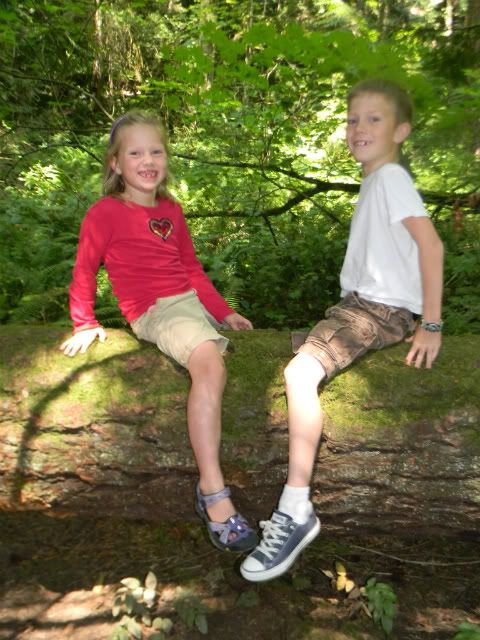 Thanks to the self timer we actually got a family photo as well.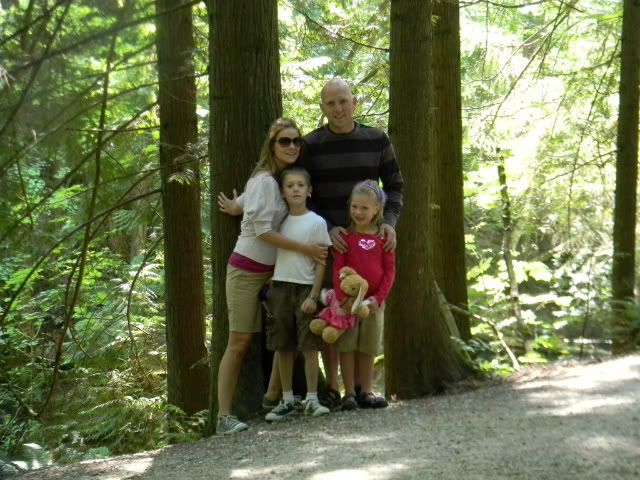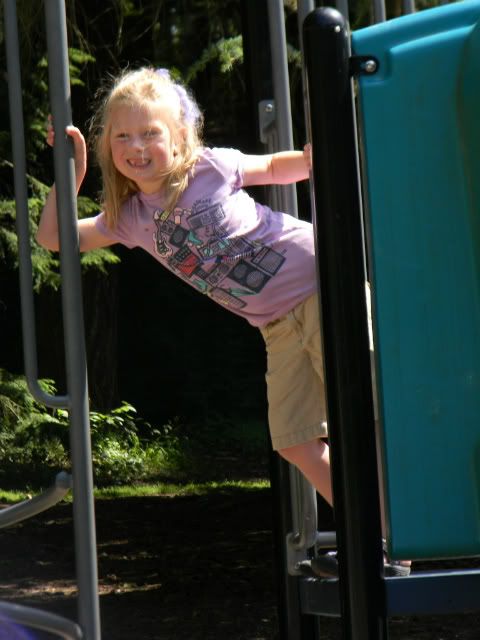 Grace is so cute to me these days.
And last but not least I had to share you one of my best Second Chance finds ever. First off I am a bit vintage clothing obsessed....I love vintage. I have acquired quite the collection of vintage pieces and I am always looking for ways to add more, and no better place to do that then Second Chance. So the skirt was a quarter....no joking people .25cents. It is most obviously home made and most obviously vintage judging fromt he style of zipper they used. Love Love Love. I cut the head off of the photo because I had a weird look on my face.