Some of these pictures aren't the best...but they are what they are.
I can honestly say this year was my best birthday to date. And it had nothing to do with presents or events all though that was all good. It was more about time spent with people I love, enjoying my surroundings and taking in all of the wonderfullness of my life. It was great it was wonderful it was awesome! I have the best family and friends in the world!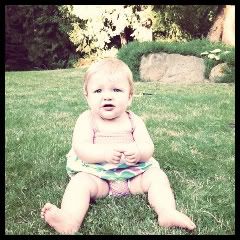 my yummy neice Layla...she is chewable and she came to celebrate my birthday.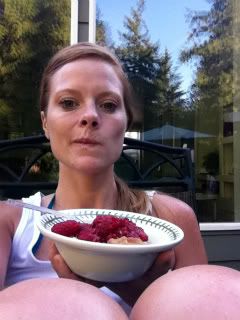 Ice cream roll with fresh raspberries....thanks mom!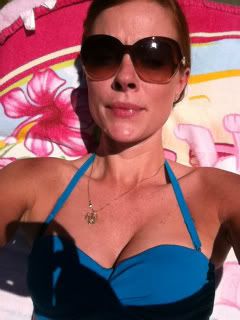 Sun Sun Sun....I had been praying for sun this past weekend:)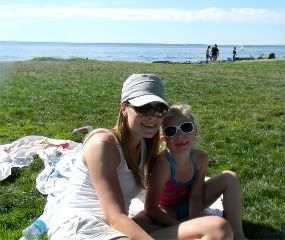 We spent the day at the beach on Sunday:) Hot Dogs and sandy beach and family and friends equals pure bliss.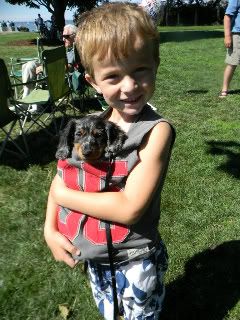 My Zachy Zach with Dot. He carried her around all afternoon.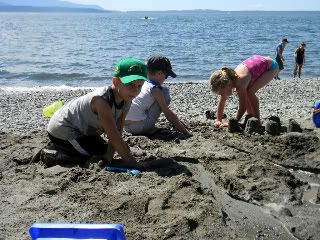 Water Races.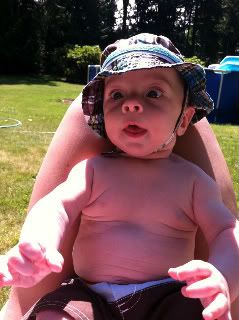 My poolside date....he hated the pool so we hung out while his mommy relaxed in the pool:) I totally minded;)
And that was my birthday weekend. Relaxed and lovely!