I promise to catch you up on all of our weekend event however they all started with a birthday party for our Gracer Girl. I am most sad though that now that she is six she no longer will be telling people that she is pive (not a typo just the way she said the word five until recently).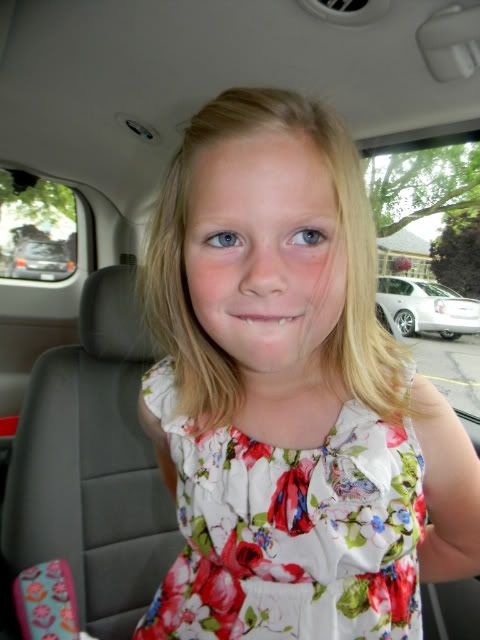 On Friday the pair of us girls got our hair cut at Ahmmys Hair shop. I just love this picture of Grace. Her little vampire teeth are my favorite.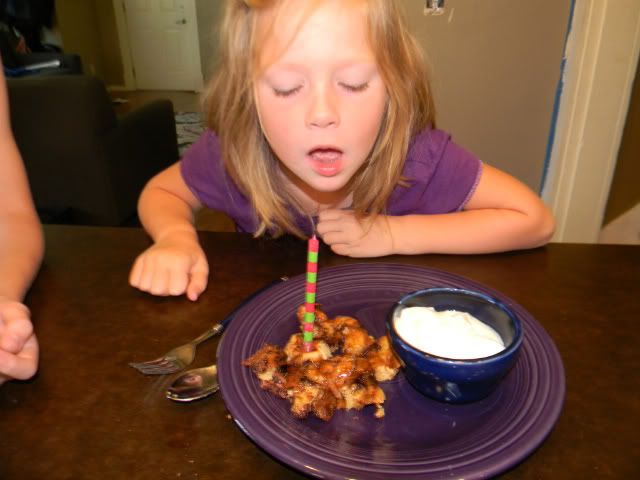 Breakfast complete with a candle is always on the list for your birthday breakfast.(Please don't judge my painters tape...I have been completely unmotivated to finish painting my trim:(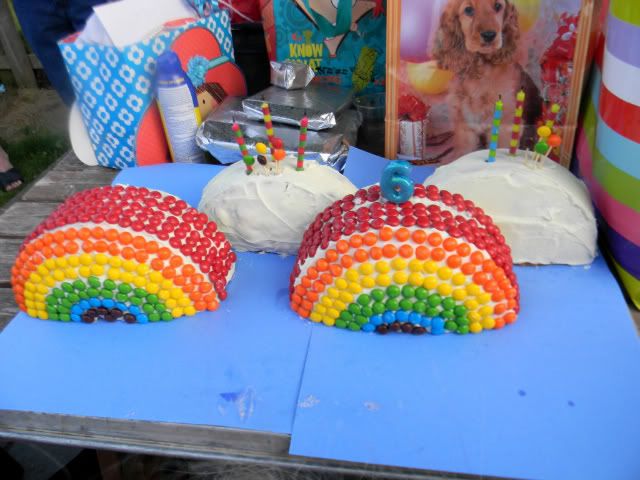 Grace requested a rainbow cake this year and so I did my best to please her in this regard. I love to make the kids birthday cakes...it is so fun to see their faces light up when the set their eyes on it for the first time.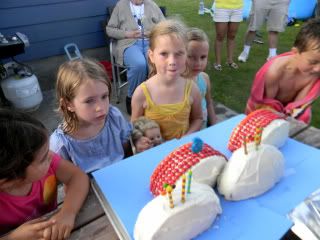 Happy Birthday my Grace! You are such a beautiful girl inside and out. This year marked big things for you...riding your bike without training wheels, completing kindegarten, learning to read, and my favorite asking Jesus into your heart. You have so much confidence and I love that you are not afraid to say what you want. You are extremely tough bumps and bruises are quickly fixed with a hug from mom and you are back on to do it all over again. God is going to do some mighty things with you and I can't wait to see what they are:)
I can't wait for our girls weekend next week, no boys allowed just you and me.