My Elliot is a Lego Man. He calls himself a Lego master.
This weekend he brought this downstairs, told me this was only half of his minifigs, took a picture himself and told me to post it on the blog.
And since easy requests are my favorite, here you are.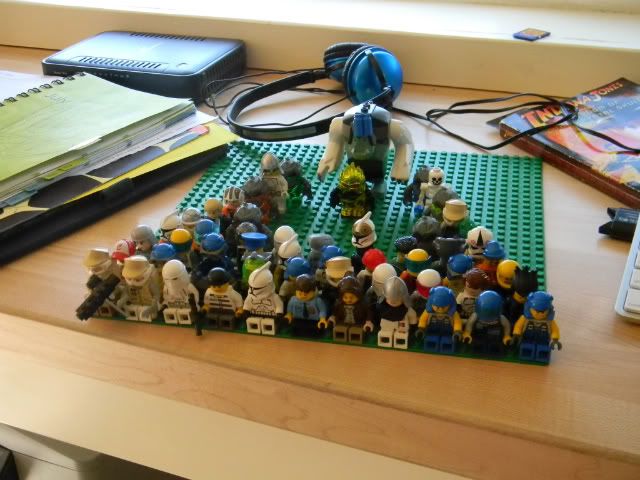 And we live in our house so my desk is covered in whatnot all of the time.
Check back tomorrow for a kitchen must haves post along with a give away and a new recipe.