Grace and I love hair bling. We love flower headbands, clips, pretty pony holders and the like. We like ourselves a fancy headband:)
However this "like" costs money and I finally realized with a little effort maybe I could learn to make some hair bling myself.
This is what I came up with. I am still experimenting. I am going to try and make some bigger flowers tonight. Its kind of fun, and its easy on the pocket book as well.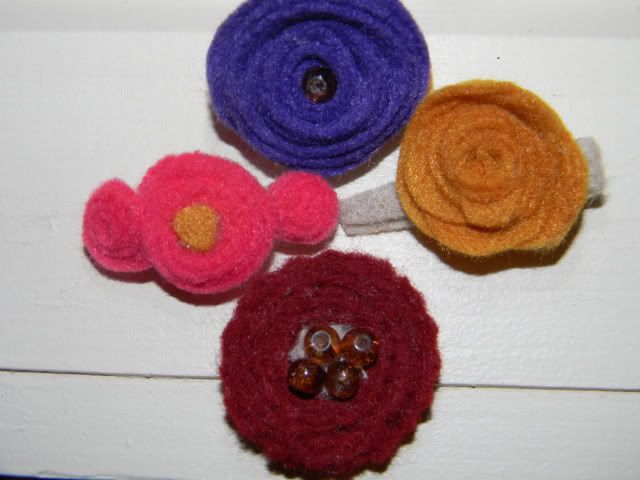 I just used regular old felt from the fabric store, I bought the clip pieces there as well.
By no means am I an expert, but as I get better I hope to pop a little tutorial on here.