without the biblical meaning and family obligations. It mostly feels like Christmas because packages and deliveries keeps coming. Why you ask? Because my kitchen remodel project is starting in t-minus 14 days. Woohoo!
Remodel = Renovation and Renovation = complete demo and removal of everything old in the space:) And I couldn't be more excited.
So I thought I would share some of the pieces that have arrived over the last three days.
Number 1 and what may have been the biggest decision for me.
My range:) It came today and even though it is now a piece of furniture staged behind my couch for 14 more days I am so excited I could pee my pants. That's right people I said it, I could pee my pants. I spend at least half of my life in our kitchen by free will and to have appliances that do what they are supposed to do is a huge bonus for me.
I chose a KitchenAid Convection Gas Range form their Architect Series. It has so many amazing features I can not hardly contain myself.
I was toying with two different ranges the other one didn't have quite as many raving reviews, and the only difference was rolling shelves and a perfect turkey button, and not to toot my own horn but I have been making a pretty close to perfect turkey in my hunk "o" junk oven for 5 years now so I am pretty sure I don't need a button to do it for me.
Notice all of the torn up packaging, told you its like Christmas. Did I mention it has a warming drawer? Perfectly warm buns,pancakes, and waffles for us:) It also has a built in temperature probe, wok compatible cooktop (yes I own and use a wok on a regular basis), the ability to dehydrate food and about a million other options:)
Next up and a another difficult decision was a faucet. I do not understand why something that provides one luxury is so expensive. So after looking at two million different ones I chose one in the correct color that was on sale(I use this word loosely). It also has a retractable spray nozzle(Brian's requirement).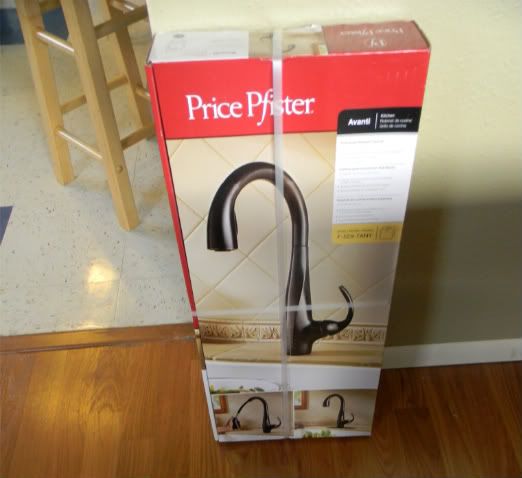 Last but not least on our given date day we drove to Aberdeen to pick up our counter top. It was one of the longest dates we have taken on date day, and after 12 plus hours mostly spent in the car we couldn't wait for to get home. We chose a Mocha colored Paperstone. It is made completely out of recycled paper. It is for the most part a sustainable product which was important to me. We got a couple of friends to help us move it onto our patio which was no small feet at about 500lbs.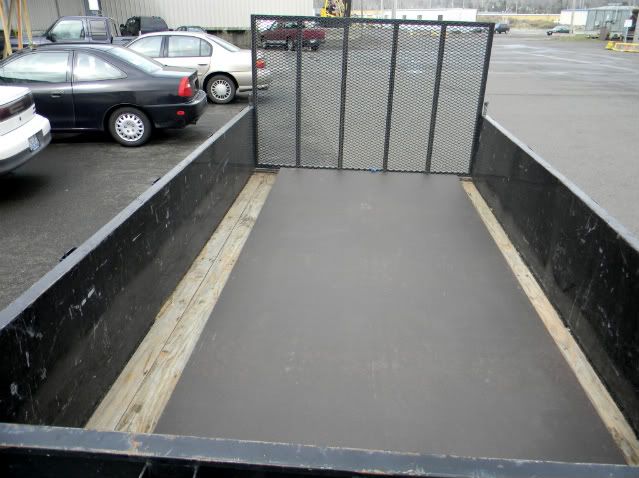 Lat two things I need to pick out are the back splash and the sink. So more to come on the kitchen remodel.