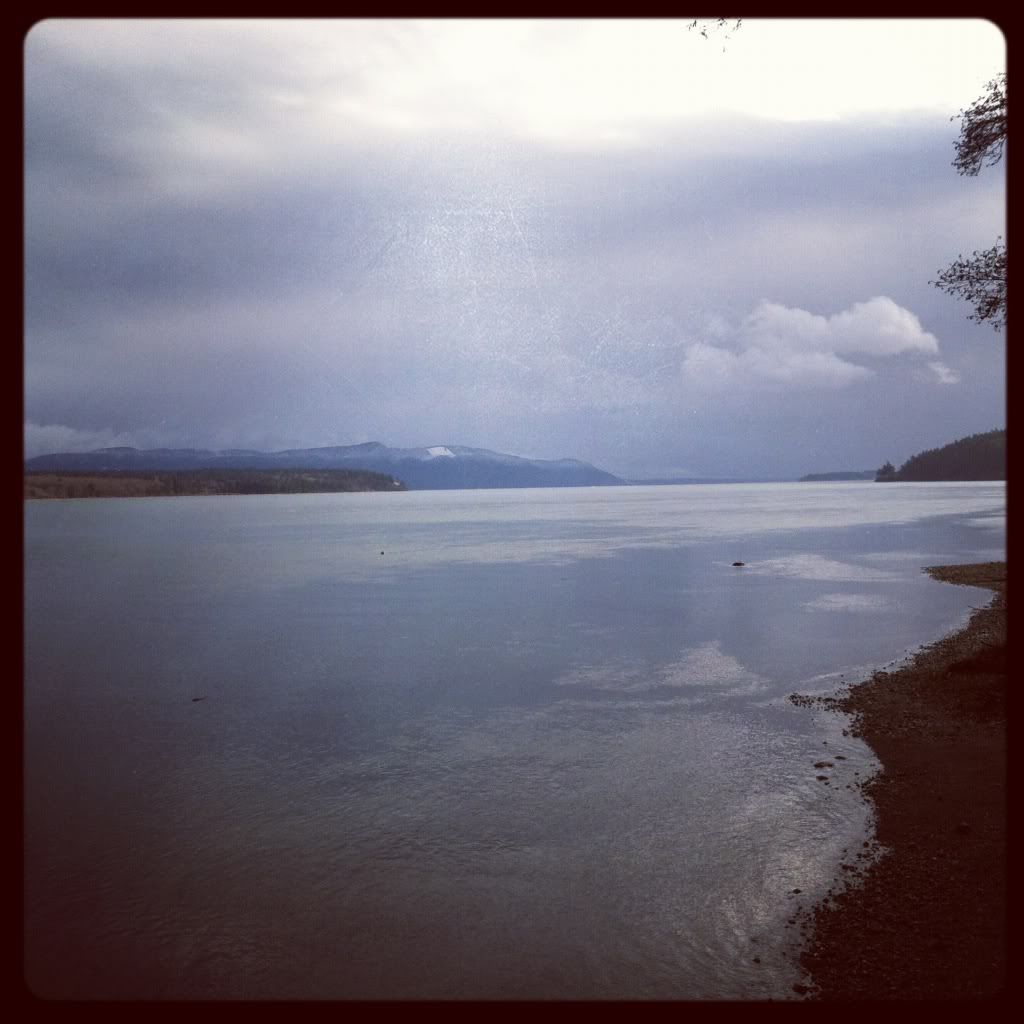 Picture before the snow.
Another Cabin Fever trip under our belts and a bit of rest can do a lot for ones sanity. I am feeling rested and nearly rejuvenated after a weekend of nothing unless you want something of course;) Cabin Fevers main rule is don't do it unless you want to. Don't move unless you want to. Don't get dressed unless you want to. And oh yeah eat every 1 1/2 to 2 hours because all that doing nothing really drums up an appetite.
This year we were a bit more active then usual.... with all the snow we got on the island it called for a guys vs. gals snow ball fight. The girls won by a long shot:) Of Course! And boys are major babies when they lose but we all knew that as well.
Enjoyed plenty of amazing meals....homemade mac and cheese, pot roast and pork chops all on separate nights of course. Breakfast consisted of a breakfast casserole, yogurt parfaits with bagels and biscuits and gravy. Yep we ate well!! I will leave the plethora of snacks and desserts up to your imagination. It may have been over the top. Actually it was totally over the top.
This year it was the pair of us and the Bajemas along with Todd and Jessie. Having three couple was fun. We spent plenty of time in the sauna, lounged around reading and knitting. The girls played Mash and the boys played yahtzee. We played games and did puzzles( i deem Jessie as the most dedicated puzzler for the weekend)...lots of them. Laughed until we cried and just really enjoyed an opportunity to relax. It was fabulous!
The leaving the island part was a little less fun...with a dead car battery
twice
, a gas station with down phone lines and a snow plow that decided to make friends with the back of my van. However with a relaxing weekend in the bank it all seemed a bit funny and I was willing to just roll with it.
Looking forward to the next week. I can do anything now:)