This past week and a half has been crazy. It has been full but fun. An I have found my self laughing almost constantly.
First off my actual birthday happened and you would have thought with that party my family threw me it would have been over. But if I haven't said before my friends and family kind of rock and they spoiled me that day.
Oh and before the pictures come. I am incredibly over my instagram photos but my camera is beyond messed up right now so camera phone it is.
Back to my Birthday Day.
I started they day of pretty horribly with 3 hours at the Dr.s office. Not the best way to spend your birthday.
But it was soon fixed with a trip for Margaritas with the Rah followed by pedicures.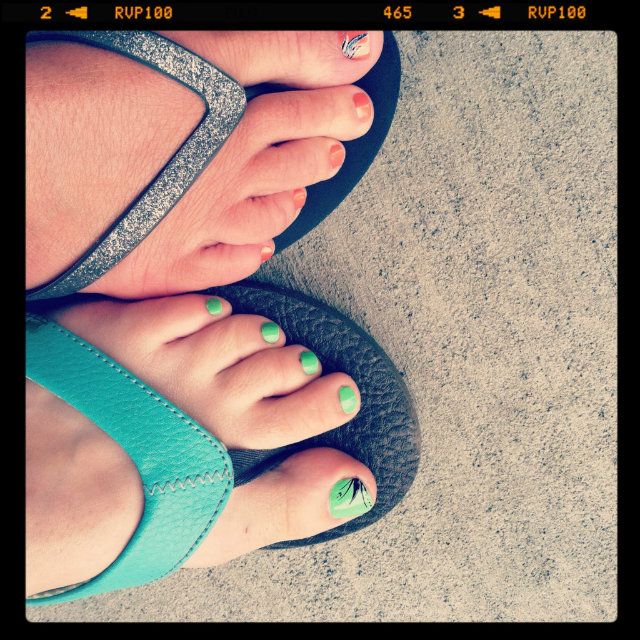 My Mom brought me a banana cream pie which was out of this world. YOu should know I like pie about ten times more than cake.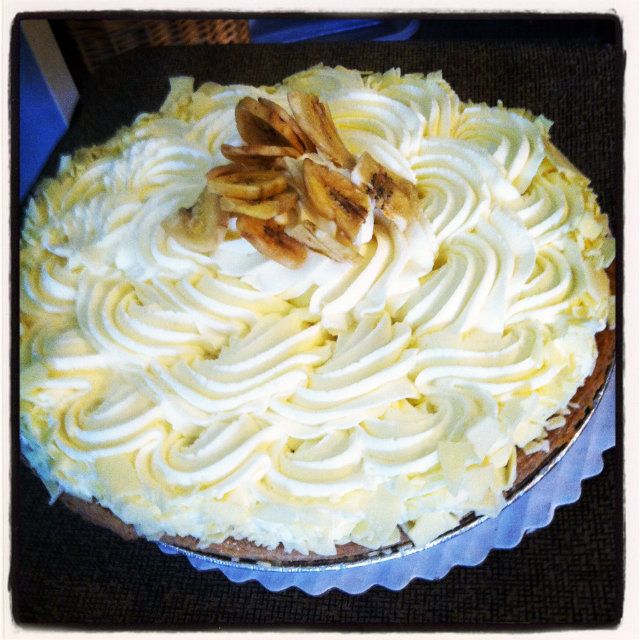 Those are banana chips on the top and white chocolate around the sides. Come on people!
And then Brian took me for dinner where I had the best steak of my life but the worst veggies. It was mind boggling but still really lovely.
Not the best pic. But pretty good for a phone in the hands of a very bossy nine year old boy:)
Furthermore the week continued.
Thursday I got bangs. This has been so funny. Nothing else has changed about my hair, yet I have had so many comments. I like them. I think I'll keep them for awhile.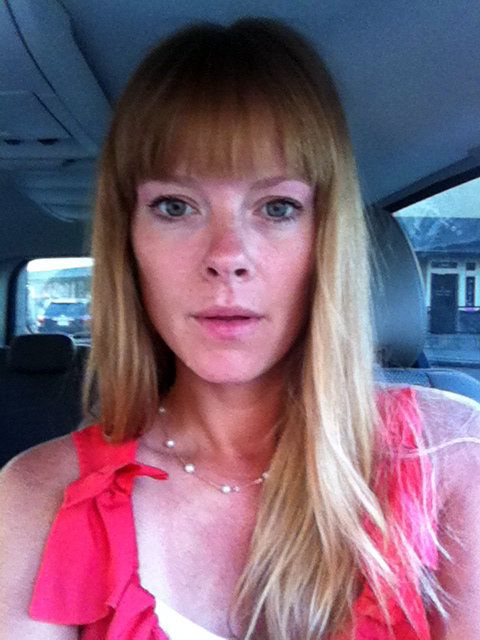 Saturday was awesome. Brian rode his bike in Tour De Whatcom and completed his first Century Ride of 105 miles. I was so proud of that guy....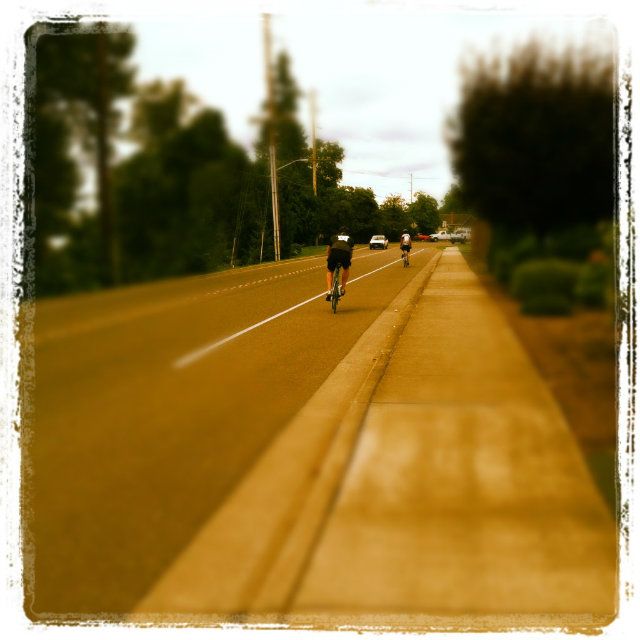 I threw the kids a birthday party for their school friends at the Y. Now heres a little plug for the Y. That was the best use of funds for a birthday party I have ever spent. Some of the Moms and I even got in the pool and played on the obstacle course and roughed around with the kids. I was sore for days!
I cam e home from the Moo on Monday morning (Bran muffin Drop) and this is what I found the hubdub doing. Yep they peeled right off. New ceiling to go up this weekend.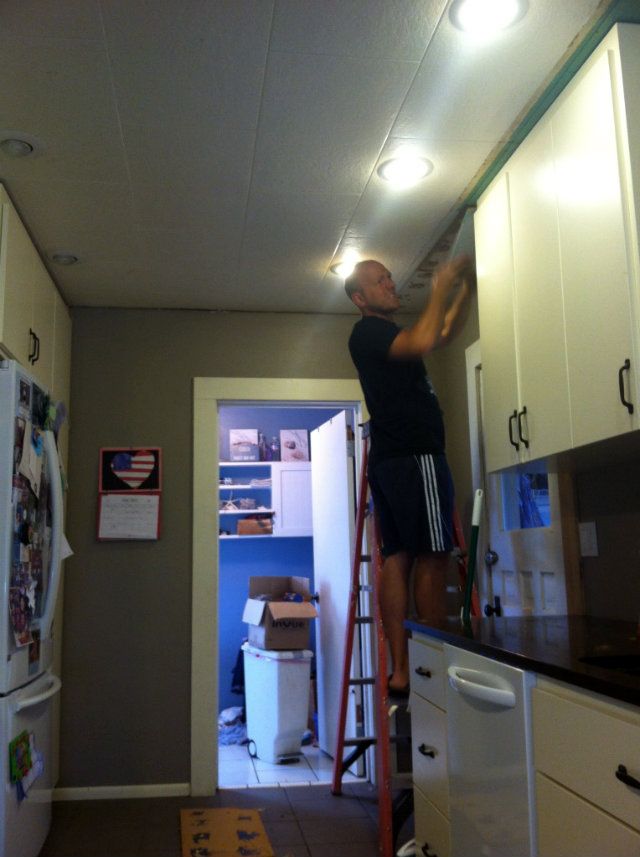 I joined a penpal group and received my first letter this week. My penpal lives in Ontario. I loved her stamp. I think it will be so fun to write actual letters on paper to someone.
On Monday afternoon we took the kids to play mini golf. We had a great time. We may have had to turn our heads to miss seeing Grace sweep her ball into the hole...but maybe its just a new technique:)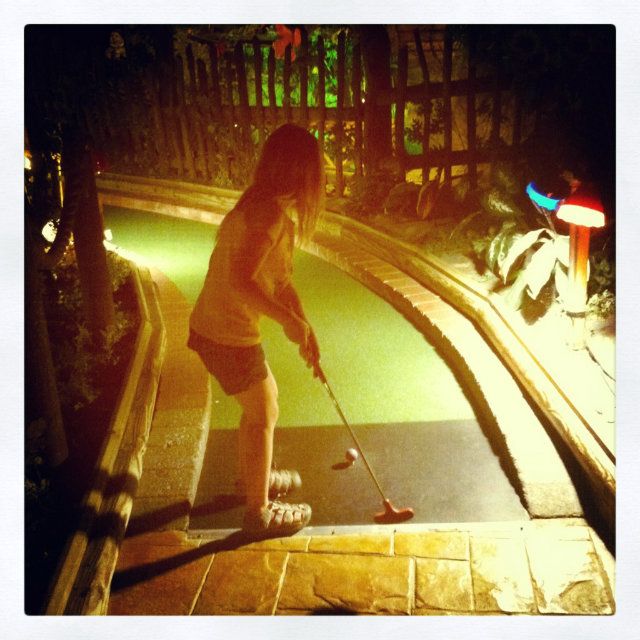 In Business happenings. I have booked 8 new jobs in the last 2 days. Mercy...its overwhelming but exciting all the same.
I had so many random phone calls I started taking notes on a random piece of cardboard. I am the only one that can make sense of it.
The hardest part is that all 8 menus are completely different. FOr 3/4 of them the guests overlap...so things can never be the same. I have a client who doesn't like fruit, one that doesn't like berries, one that I have no phone number for, a client that is trying to make fall food in the summer, a rehearsal dinner for gluten-dairy free folks, an anniversary dinner for 2 complete with 8 courses, a reception and 36 dozen chocolate chippers. Plus tons of new recipes I have been mulling over trying to perfect.
ITS CRAZY....but I am thankful for the work.
That about catches up. On top of all of this we are trying to finish up a few house projects and my yard desperately needs to be weeded. It will all get done how it is supposed to...I am assured.
Today I have been writing menus and listening to Kenny Rogers which segwayed into Dolly Parton (if you are a fan you will know why), Judge on Judgers:)