My husband is wonderful! And although I know he is romantic if he tries and is very skilled in the area of planning dates if he applies himself it is not something he does very often. But don't confuse this with me being ungrateful because he's the greatest thing since sliced bread!! This all being said he planned the most wonderful surprise date ever this past Saturday and totally knocked my socks off.
Here are the pictures to prove it.
First of all he told me I needed to be ready by 4:30 and he would be picking up. He also instructed me to wear a dress....love to get dressed up its like my fav so I was already beyond excited. I also happened to have a new dress hanging in the closet just begging to be worn.
He showed up as promised and put his suit on. Swoon. Not kidding I love a man in a suit...mostly just my man.
Then we got in the car and we drove and drove, passed Bellingham and continued to drive. Finally we reached Seattle and rounded the corner of a very familiar neighborhood to me. And I knew we were going to my favorite restaurant Branzino, he dropped me at the door and went to park the car what a gentleman.
We started with the cheese course...dear me heaven help me its a weakness:)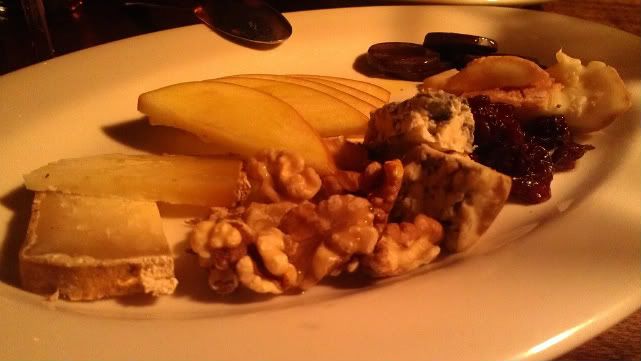 There was a cheese that very much resembled a Tellagio(my favorite), a bleu, and a hard sharp cheddar. They were paired with walnuts, dark chocolate, dried cherries, and apples. It lived up to all of my hopes and dreams.
Next came the Entrees.
Brian had House Made Ravioli stuffed with house marinated short ribs....be still my heart, thankfully he is a good sharer and I was able to taste these they were beyond fabulous. I think pasta is the next thing on the Angry Blueberries to master:)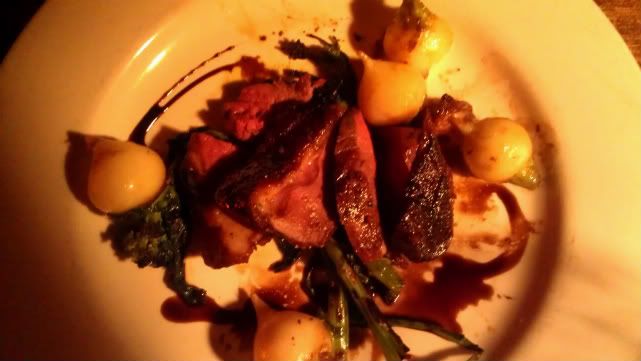 I had pan seared duck with a sherry reduction, baby turnips and grilled brocolini. It was delicious...I love duck. I shared with Brian and he loves duck too now. If you've never tried it cooked in this way you haven't tried it in my opinion its just fabulous, nothing compares.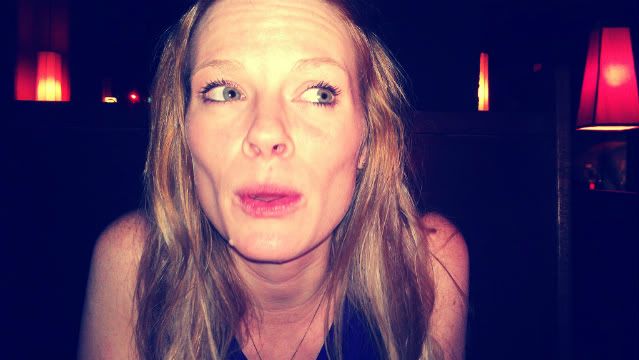 These are the types of photos Brian takes of me when we are out. They are always strange. When questioned he says its because I never stop talking long enough for him to get a normal look on my face....hmmm....there may be some truth in there somewhere.
Second Stop- Bathtub Gin. Any amazingly charming tiny little cocktail bar located in a back alley that is not marked by anything besides a tiny plaque on the wall outisde the door. This place has an extremely strict code form the fire marshall as to how many people can be inside at one time. The occupancy can't be anymore than 30 -40. Its two stories and if they don't have room you may have to wait in the alley all shady like while you wait. We had to wait for about five minutes, when the book reading doorman came out and informed us he had just kicked to table poachers out of our spot....thanks book reading door man guy:)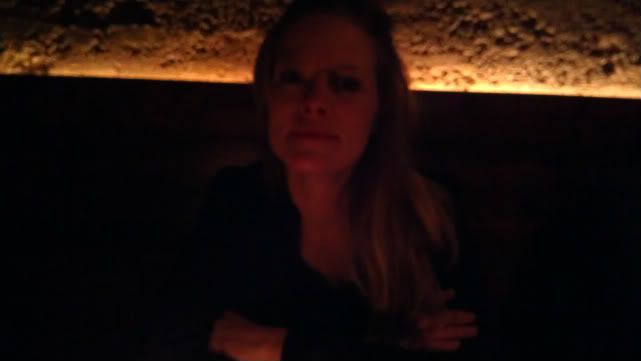 this was the only picture we took there. I must have stopped talking;)
Last but not least we took in a movie at Paul Allen's movie theater just a few blocks away. They only show one film there at a time on one screen. It is most always an independantish film. The one we watched was called
Pina
. CLick here for a trailer. Anyway the movie was totally strange but interesting at the same time. It is about a famous French ballet choreographer and I guess she was quite unique in her creations. This was apparent when the movie started out with a ballerina sporting the greatest pair of granny panties while playing an accordion.
The theater was so dreamy. Big curtains that covered that unveiled a huge screen right at the appropriate moment. Stars on the ceiling. The aroma of chocolate the moment you entered and the most comfortable red velvet movie seats that rocked. Ummmm yeah...it was over the top.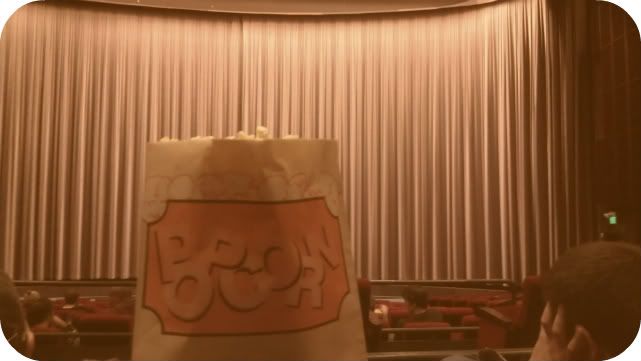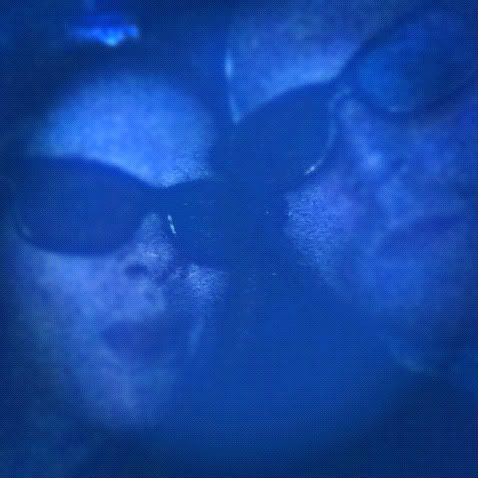 Two Sweathearts.
Sad to say the self timer pictures I took before we left did not work out at all so no picture of the aforementioned dress. Guess I will just have to wear it again.
Probably the best date ever. With my favorite person in this world. Thanks for being mine babe I am so blessed by you!