I love to Camp. Like really camp in a tent on the hard ground. I like to wake up with a scratchy throat from the oh to fresh air. I like to be cold and frosty at night. I don't require much. I like a flush toilet, but a shower can be optional depending on length of the trip if theres running water or a lake. Its in my blood its in my roots....I love to camp. There is nothing like camping its so simple and wonderful.
When my parents were my age about 20 years ago...yep. They bought a 1960 something tent trailer. My mom had arthritis real bad and couldn't sleep on the ground anymore. But let me tell you it had no electricity, propane hook up, lights, nothing it was an aluminum box with two mattresses and a smallish cabinet for dry goods. It was modest and lovely and was made out of the most wonderful shade of camping green canvas. Do you think us kids were allowed to sleep in that thing. Heck no! Actually correction, once my brother and I's tent was infested with deer flies and my parents let us sleep in their lovely little house to allow our tent proper fumigation, and one other time we were tenting at the wonderful Silver Lake and what would you it poured down rain;) My brother and I had a literal river flowing throw the middle of our sleeping bags so for one night we were allowed to sleep in the trailer to allow our sleeping bags to "dry." No less I have wonderful memories of the tent trailer and on special occasions my Dad would haul it out for sleepovers. WEll in recent years the tent trailer has been on its last legs and to open it up it takes much prying and nursing and jostling and my dad has been the only one to be able to open it up and so started it quick demise.
Ove the years Brain has talked about getting a trailer...although I can appreciate trailers and the luxury and comfort they promise, I am so not a trailer camper. So his dreams slowly softened into mentioning a tent trailer. This I could get behind. By the way it took a good two weeks for my body to recover from camping in the tent last year. I hate to admit it but my arthritis did get the best of me and my hips were in much pain. But back to the dreams of the hubdub. We have strict rules int his house. All extra purchases must be paid for in cash, so that we can truly enjoy them. Things must be able to be just that things and we always buy used. It can be a hard pill to swallow sometimes but in the end it has provided us with ease and less stress and it works for us. I thought possibly all the parameters would stall the find but Brian got his wish. My sisters neighbors had a tent trailer and put it up for sale. And it was within our price range so after looking at it with my Dad they decided they wanted to buy it too and since they only camp one week out the year sharing seemed like the perfect plan. So we now are proud co-owners of a-wait for it- 1980 coleman tent trailer. Complete with state stickers emblazoned across its backside.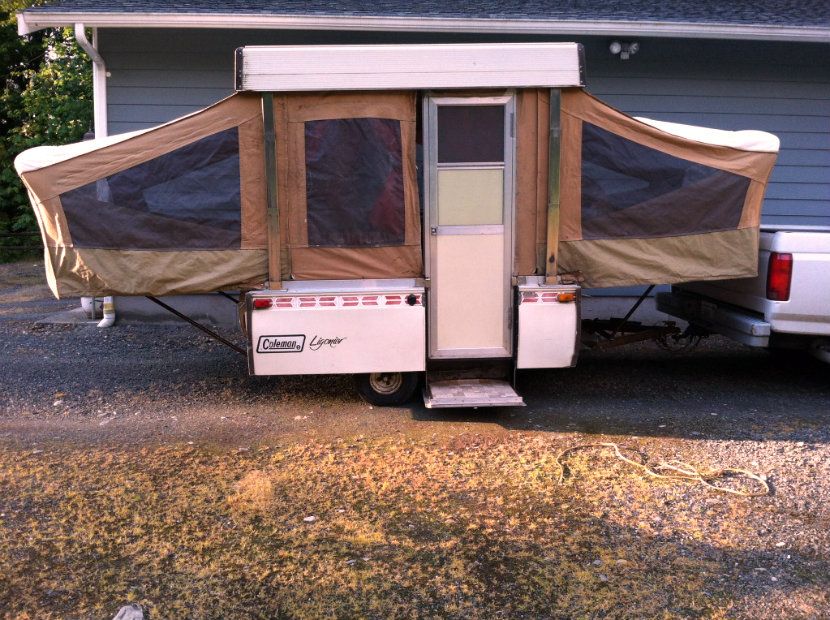 She is a real beaut.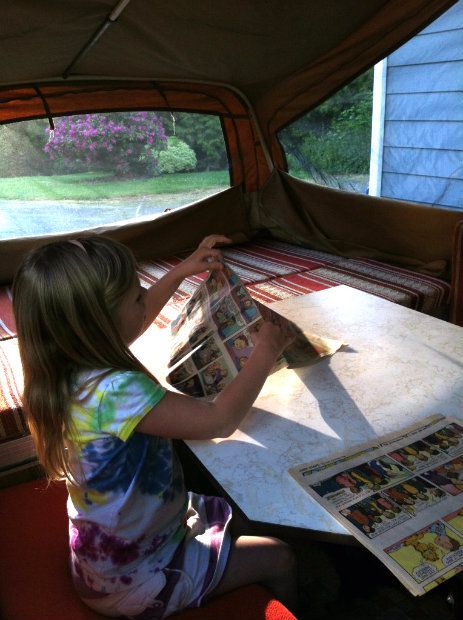 Thats That Grace reading the newspaper at the table.
The tent trailer came with some stipulations. I am quite ritualistic about a few things when we are camping. One of the things is my kitchen. When we camp I set up my "kitchen" at the picnic table the same way every time. I have done this for the last 10 years and I plan on doing it the same way for the next 10. We eat outside period! May seem funny and weird but its how I roll, I like the challenge, I like the simplicity. And the other stipulation is that I can do some updating. Nothing to complicated just some new drapes and things. If you want to see a real makeover you should check out
The Vintage Dutch Girl
. She is amazing!
So I was thinking....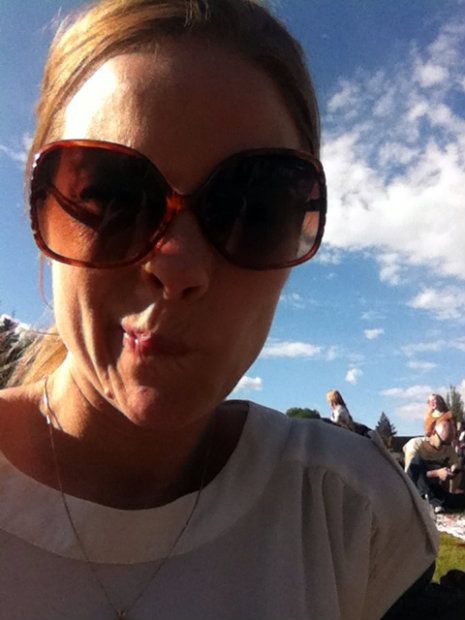 We should be using this thing this weekend. Bum deal is I got some Sunday responsibilities. But since my parents property is like a park, we decided to just go camp up there.
So I am packing our bags and we are going to make the long trek up the mountain;) I have packed the kids sleeping bags. And my grandparents camping quilt that has been passed down and down and down. It is one of my prized possessions. Its made of the craziest polyester fabric scarps and the softest cotton creates the backing. It is super heavy and I love that it is stil be used for what it was intended for. We are also bringing hot dogs and smore stuff.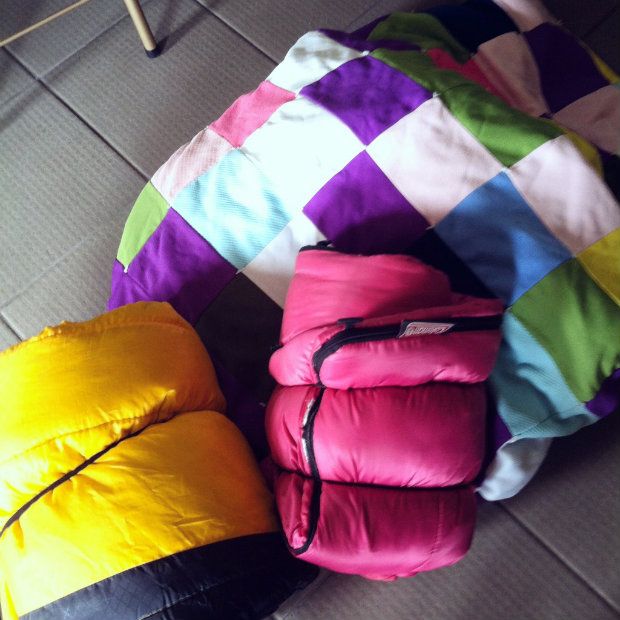 Did I mention we have camping companions as well.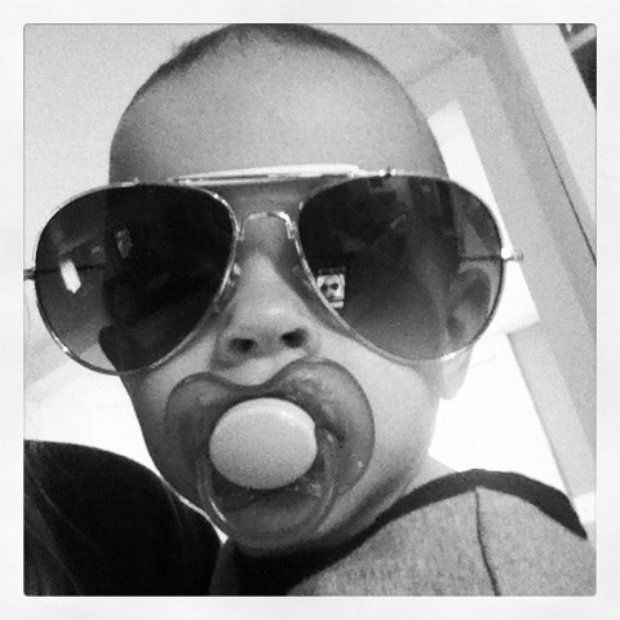 Yep the Josher is bringing his family too.
Should be fun. Cheers to a summer full of possibilities and new adventures!