We had a great weekend. It was almost as if we had escaped to a faraway island. We just wiped the slate clean and forgot about house projects the yards and life in general. And let me tell you it was fabulous.
We spent most of our time building a fort for the kids in the woods and clearing out spots for tent sites with my Dad. Like I said we like to camp up there over the summer and have been known to invite friends to camp with us. So there are three spots now that just need some leveling. If you would like to join us sometime let us know;)
If you are lucky, you are Elliot and you have a guy or two that can help you cut down some trees to collect branches to camouflage your fort. My Dad loves to get out his chainsaw. This post may increase your knowledge of us being fairly backwoods....judge on judgers:)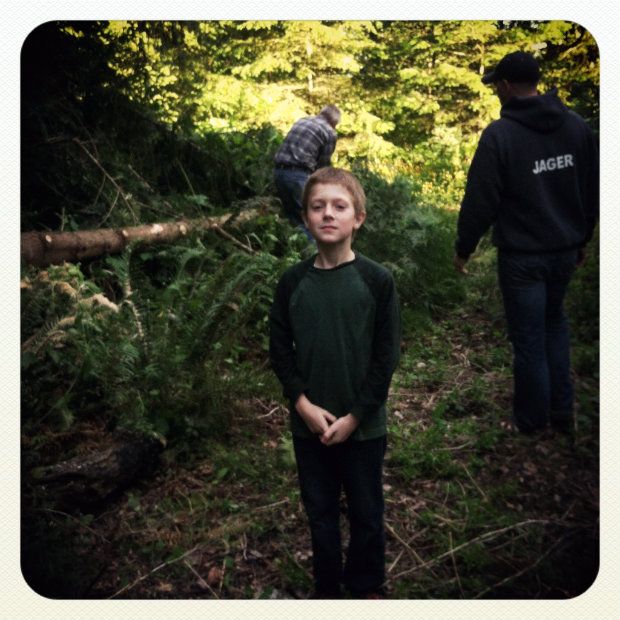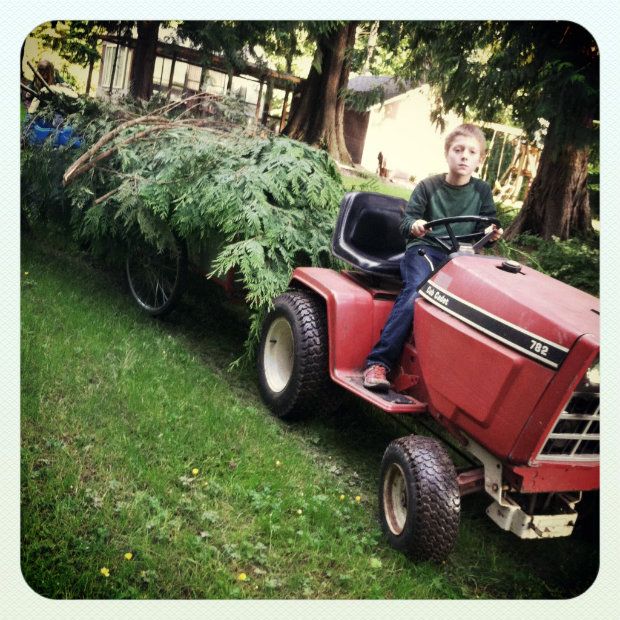 Also if you are Elliot you have a Graden Tractor fitted with a hitch that is perfect for hauling large loads of branches and the like.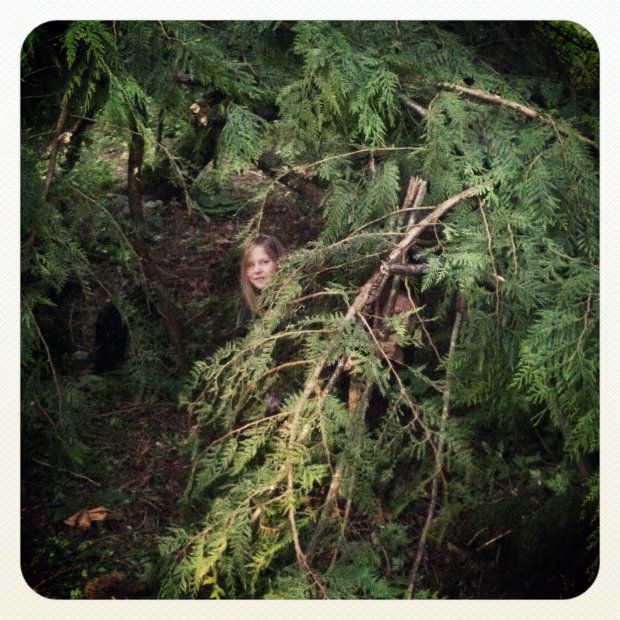 Can you spy Elliot? Its a pretty great fort extremely hidden. The kids just loved it.
Every good hideout needs its own firepit.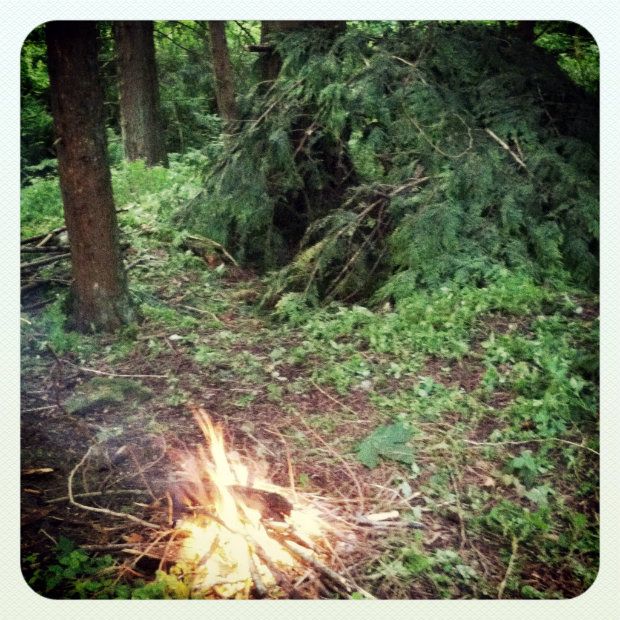 And every good camp site has a cedar bench. Elliot's got a guy for that too....
This is what we call a redneck parade...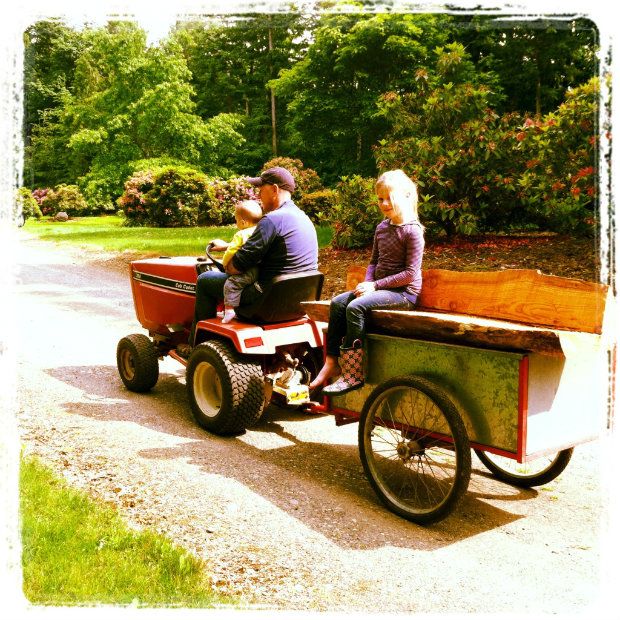 No one better leave me comments about safety. My kids wear helmets on their bikes...thats safety enough in my book:)
This kid is getting way to big. Is it just me or does he look about 13 in this picture.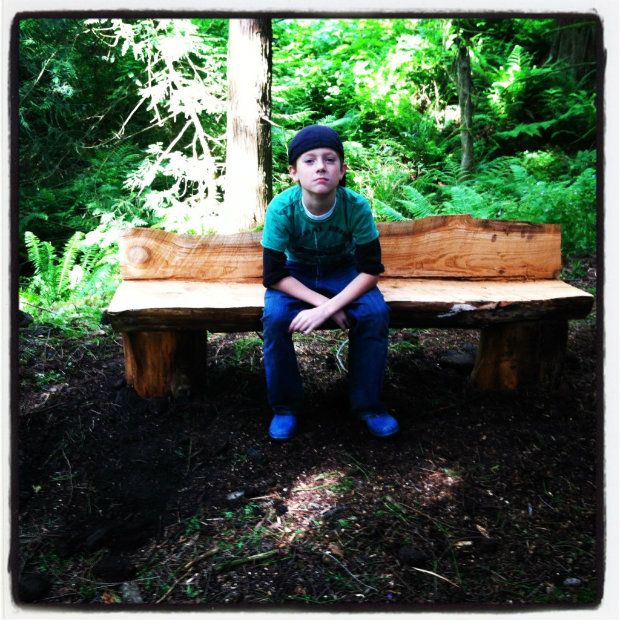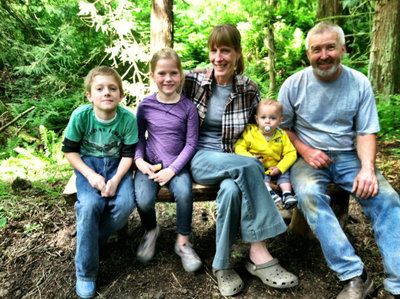 This may be the best picture ever. I just wish the other two cousins had been there. I may have to photoshop them in.
The rest of my time was spent reading overlooking the pond and playing with the Josher. He's walking now you know, although he seems to think it is highly over rated with all of us around to carry him around....
We all slept in the tent trailer for the weekend, I think Grace loved it the most. The dogs loved it the least:)
We decide on a roadtrip to the Redwoods in Northern CA for vacation this year. I am very excited. Should be an adventure in many ways.