This year I am by default room mom for the 3rd Graders. I was supposed to be Graces room mom, but because of room mom shortage in 3rd grade this year I switched last minute....Elliot was thrilled....Grace was sad. Next year we will for sure do the switch.
The 3rd graders needed a Christmas party and since today was there last day of school there was no better day to do it. With some help of some other moms we put on a great party. Complete with a snowman game, stocking craft and melted snowman snack and hot cocoa. The kids had fun and the moms had fun....win, win all the way around.
We split the class into 4 groups and they got right to work. The students that were dressed up in the "snow" were great sports!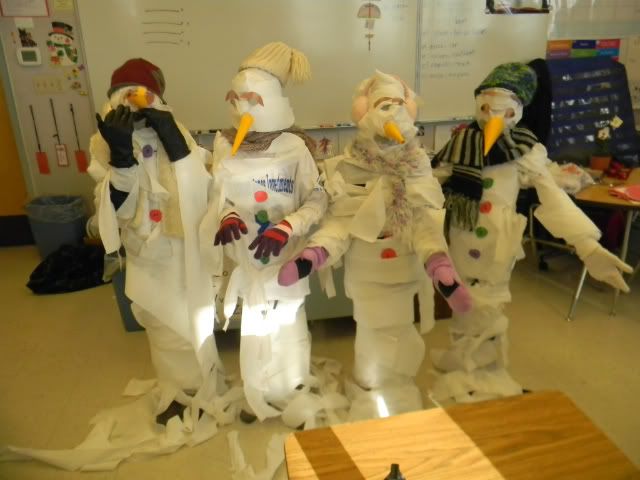 Elliots Group with their snowman(Zachary),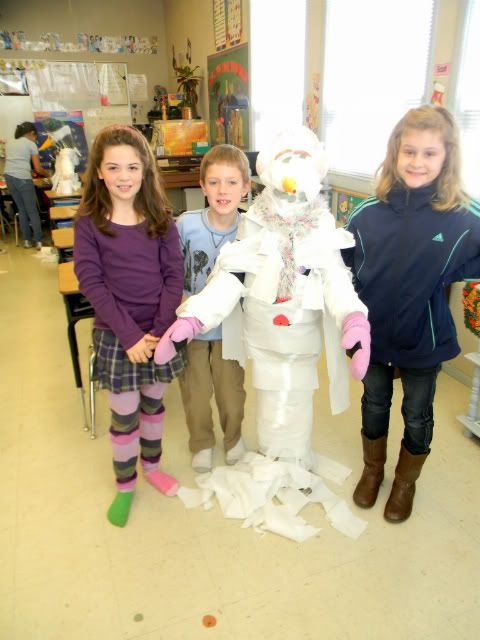 Elliots Class this year...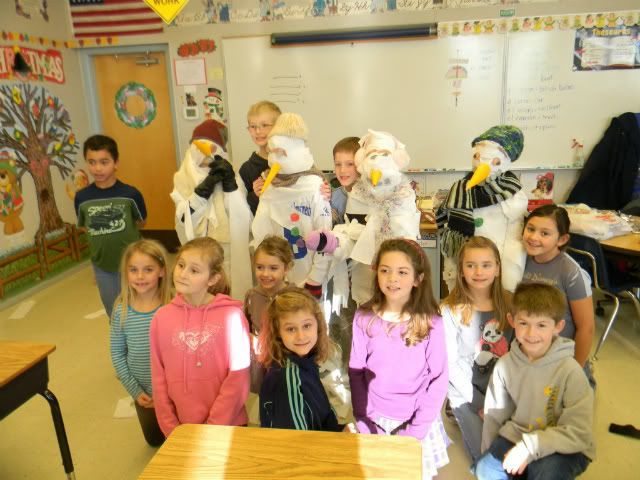 Elliot with his melted snowman snack.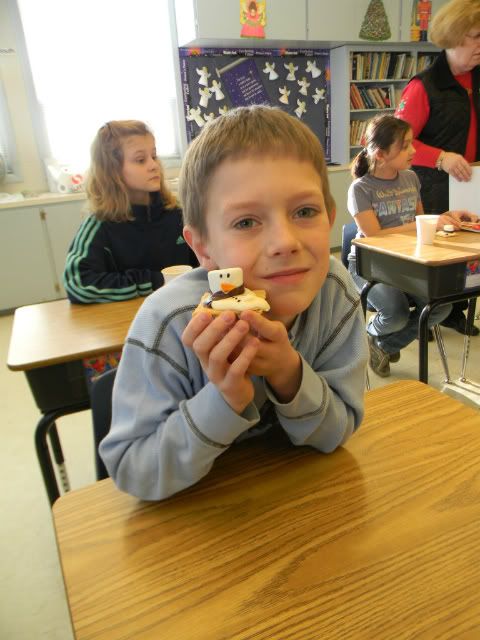 Little secret on the snack...my sister actually took over the project for me. She did an awesome job.
And here is the traditional, yay we got our tree photo.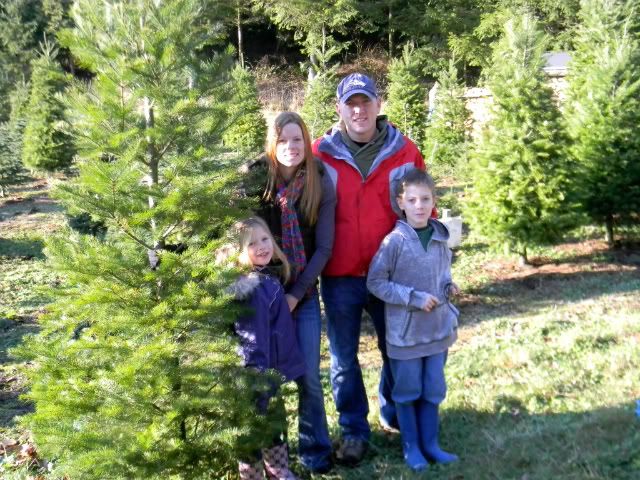 And just for cute comparison, here is our first Christmas as a family of four.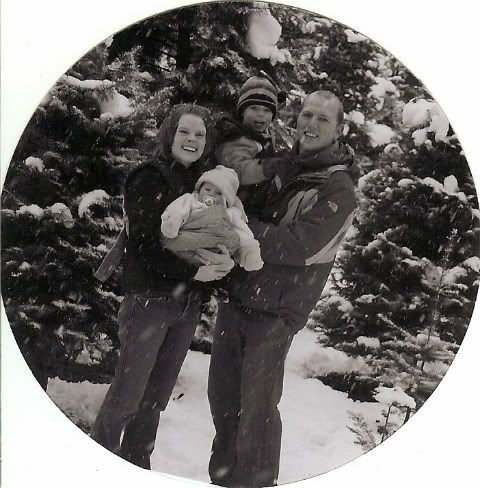 I wish it were snowing every time we went for our tree!
And my little cherubs next to our tree.