Some say red heads shouldn't wear green on Christmas...I say the heck with what some people say.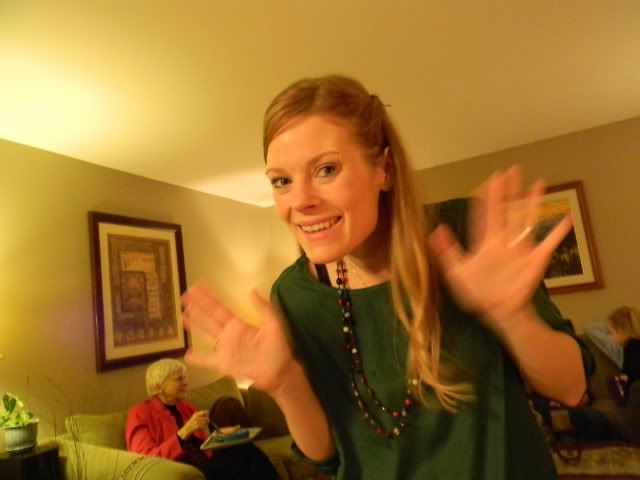 Well Christmas has come, and although we can live with the promises that the season brings, the festivities are now over. We had a great Christmas. We had plenty of time to enjoy everyone and everything that comes with the parties and outings. My kids survived fairly well and so did Brian and I. I survived the event I had to cater yesterday and although I passed out from sheer exhaustion last night I am feeling at peace today with the completion of it all.
Here is the traditional Christmas morning jammie picture. Elliot appreciated the lack of holiday theme in his....he's to old for that you know. Grace however loves the Christmas jammies!! The dogs even participated.
Later on I will hopefully get a chance to fill you in completely on our Christmas happenings...but for now I will leave you with one of my favorite memories from this Christmas.