I am going to catch you up to speed on what has been going on in our lives outside of food.
Thanksgiving is my favorite holiday. We always start the season off with a good celebration with friends appropriately named Friendsgiving. This year did not disappoint with a heritage breed locally raised by a farmer I know turkey and all the fixings. Laughs and among friends over a shared meal cannot be beat in my opinion.
Elliot and his classmates performed a play in which he played the part of a prized turkey. Brian and I made a bunch of props...including Elliots tail.
Next up Thanksgiving morning. You should know that I have never spent a Thanksgiving morning with my children and I love that. And no I do not feel guilty about this. My husband wakes me up with coffee and the black friday paper, turns on Christmas music and we sift through the adds to see if there is anything good (I know I am spoiled and I am fine with that as well). I do not go shopping every year however I had two invitations to join two lovelies at separate times and I am a sucker for girl time even if it does involve a bunch of psychos standing in line waiting for there $200 tv. We are with the psychos but not one of them. We don't go looking for anything to particular and just enjoy each others company...its great.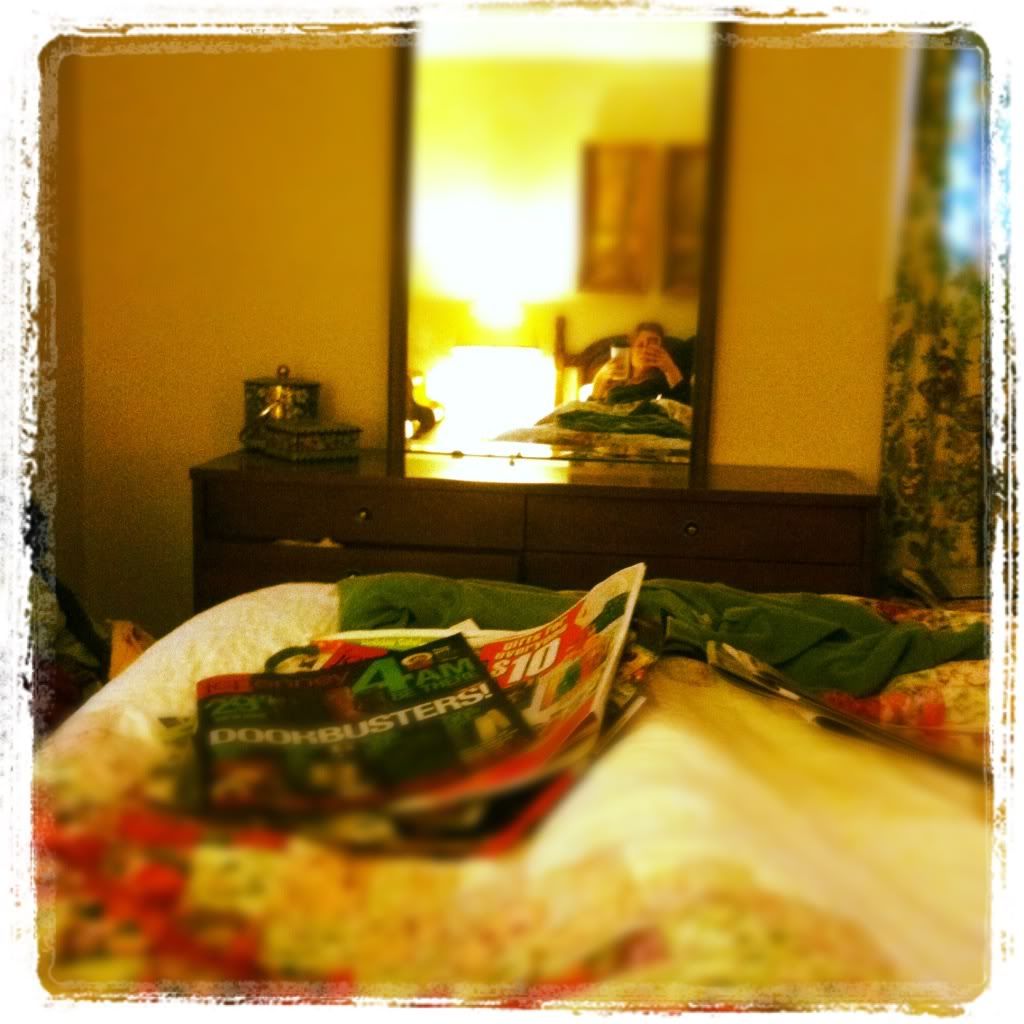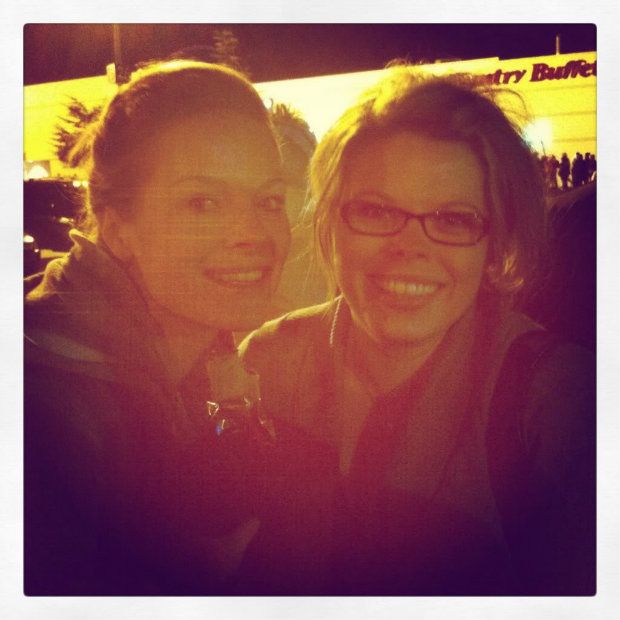 Bubba and Nick were home over Thanksgiving this year and the urchins(my children), were beside themselves with excitement.
I only managed to get one picture of them with Uncle Nick though.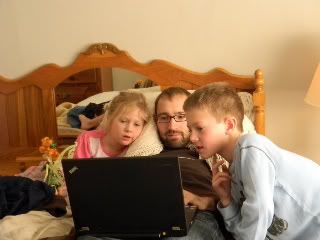 I am pretty sure the kids think they come home just to visit them.
The cutest Grandma and Grandpa I know were there as well. Got to love them!
My children are deep into the love portion of their relationship at the moment and spend most of their waking moments together by choice. I will take it while it lasts.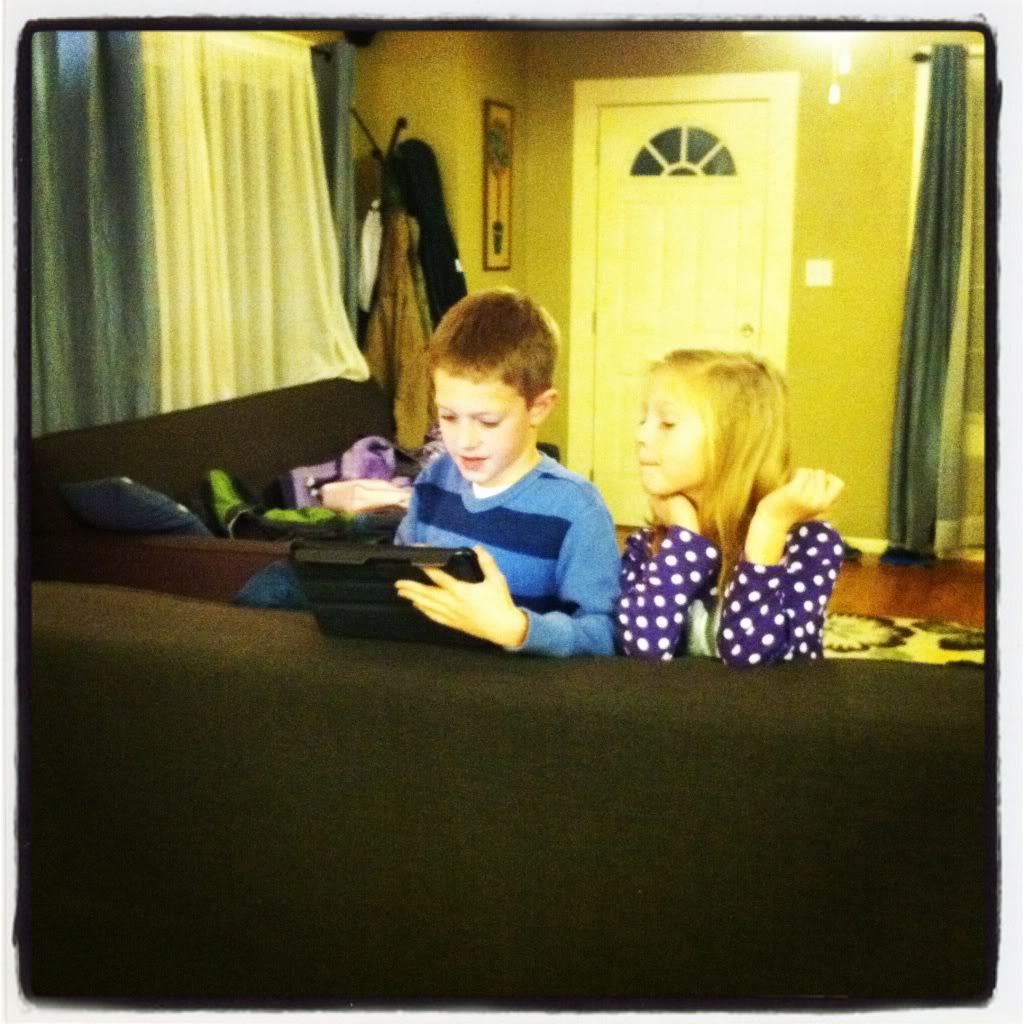 Grace and I had a complete evening of everything Christmas yesterday, we decorated the window with christmas removable stickers, made antlers complete with a rudolph nose and made sugar cookies. We also listened to the chipmunk Christmas album....a must have for the Christmas season, sorry if you don't agree.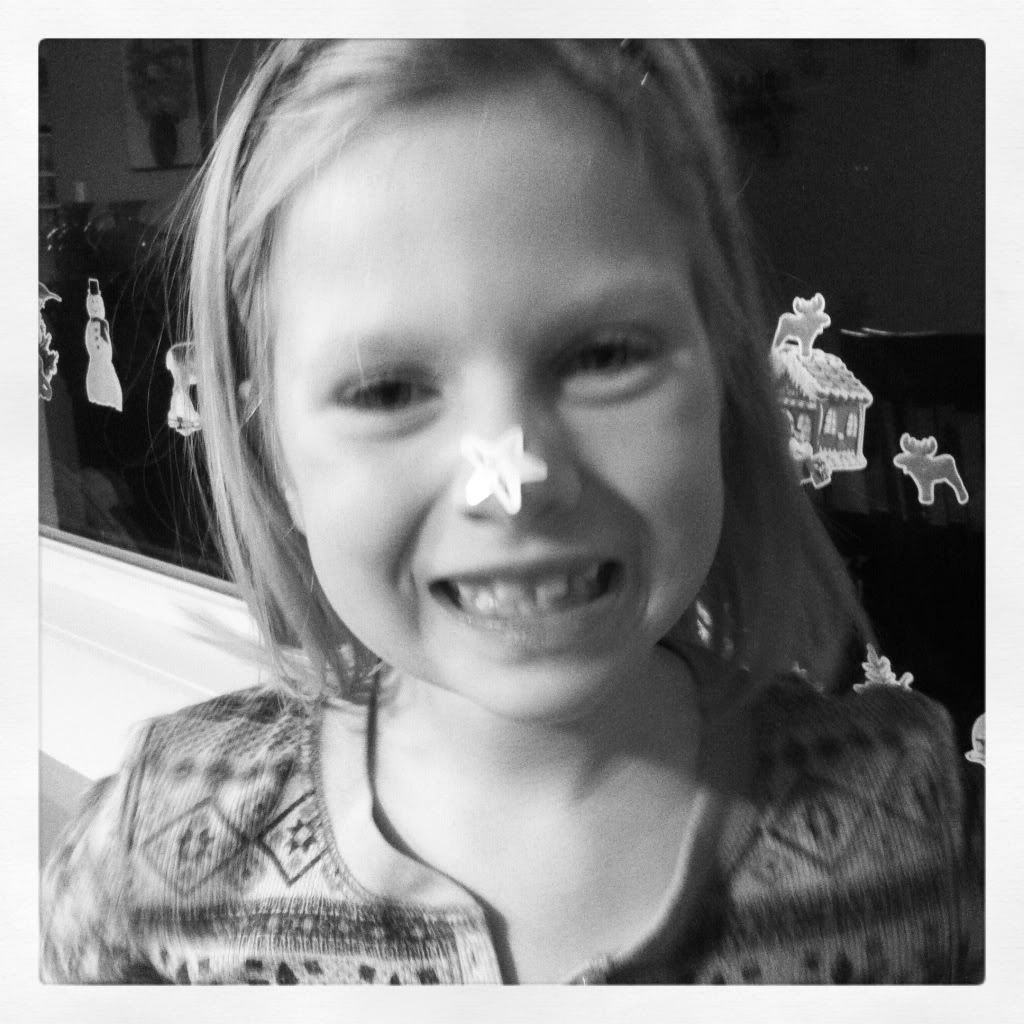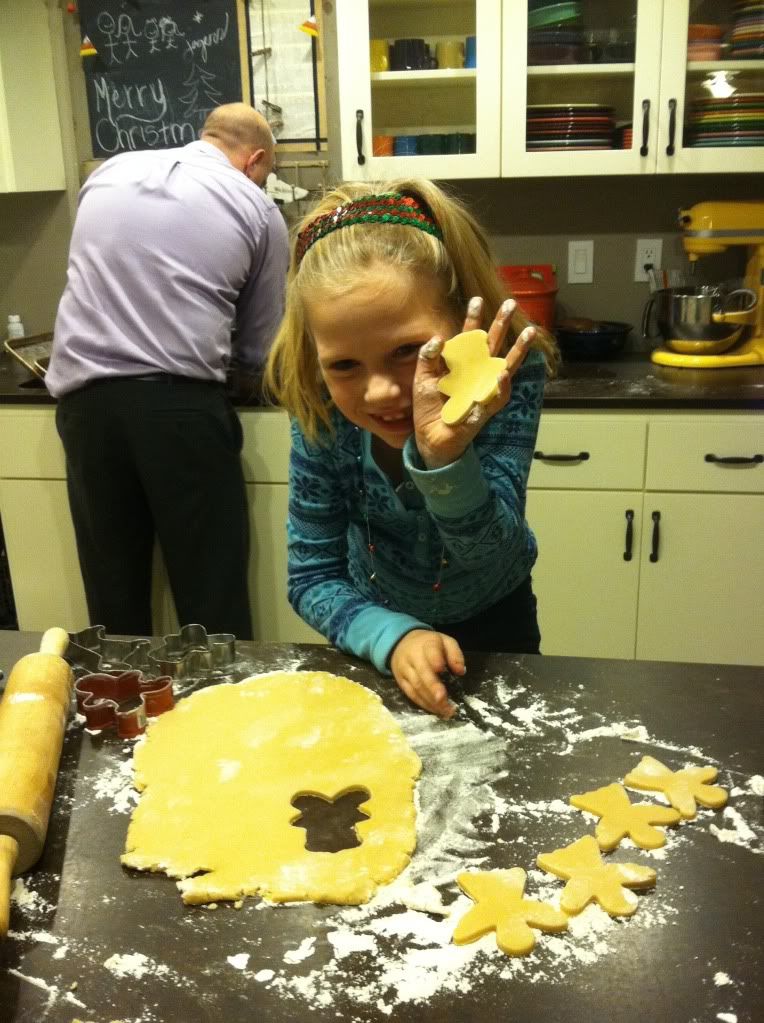 We also spent a couple of days celebrating this guy turning 30, he butchered a 1/2 of pig. It was exciting and yummy as we got to taste the fruits of his hard work the following afternoon.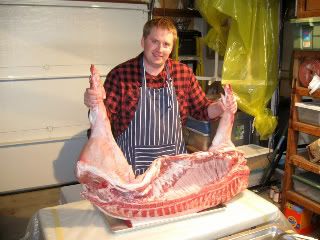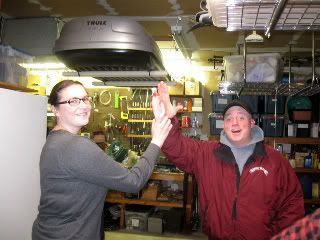 Yes that is a trotter in Sarahs hand giving Todd a high five.
And last but not least my little girl got her library card today. In our town you go to the library with your class in 1st grade and at this time you can get your very own library card. I love this tradition it is so fun and the kids get so excited.
Yes she is all Christmas blinged out. My Mom got her the headband and I got her the necklace, the shirt is from last year. All together there could not be a more perfect outfit just ask her.
And last but not least the Josherwoggie continues to get cuter every day so I won't neglect sharing that with you as well.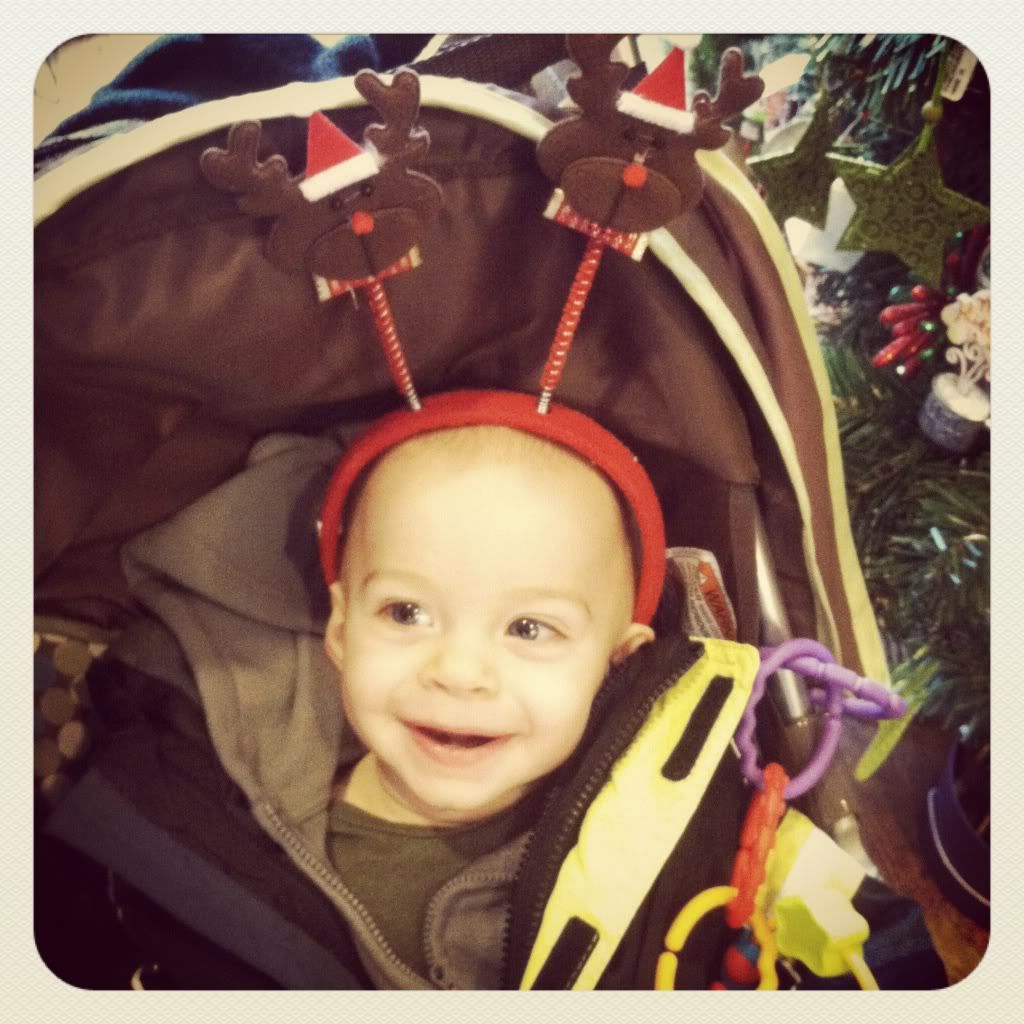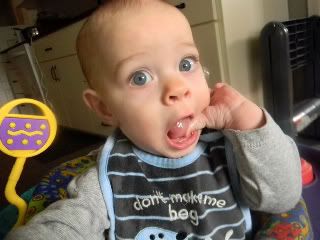 And now you have seen some of it. I think what I like most about this time of year is my little family of four and all the holidays bring in to remind me of the most important blessings in my life. Its overwhelming sometimes but oh so good!