Several years ago our beloved family dog Reilly had a cough. Immediately my mom hopped on the internets and declared a diagnose.....Kennel Cough. Yeah to clarify theres a reason its called Kennel Cough...most often contracted from other dogs wehn kept in a kennel. Yeah our Reilly has never spent herself one night in a kennel. If my parents go out of town my sister or I stay at my parents until they return, or she has the other option of coming to the big city to stay with the Jagers. She hates the big city...I mean its embarrassing to poop on a leash and who the heck are all these random folks walking down the streets they are a bunch of weirdos in her opinion. She is the best dog in the world sweet, gentle, patient as all get out and has the ability to bark like Cujo if needed:) When the kids go outside she pulls herself off the carpet with a look on her face that screams,"Okay I'll go out with them." I love the dog shes amazing!
This is actually sort of random. But Reilly's cough kept returning on and off for awhile until it didn't my parents don't do the vet really. I was raised to tough it out. You go to school unless you have a fever:) Well I am pretty sure my sinus infection is trying to come back for the third time...and it made me remember Reilly....told you it was random. And I won't be going back to the Dr. I'm going to beef up on some of my own remedies and pray for the next 7 days to pass quickly because all the vitamin D I will be exposed to next week will surely kill whatever is ailing me.
Don't judge but I got back into bed after the kids went to school this morning. The sun was shining into my room onto my bed in a way that would have been sinful to pass up. Plus Mr. Husband told me I needed to clean the van today:( Its disgusting but thats another story altogether. Lets just say you know you are a caterer when you pull your yoga mat out for bootcamp and realize its covered in the likes of balsamic salad dressing.....yep thats my life people and I love it!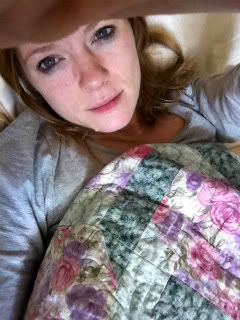 unedited people.....
So I crawled back into bed and read this.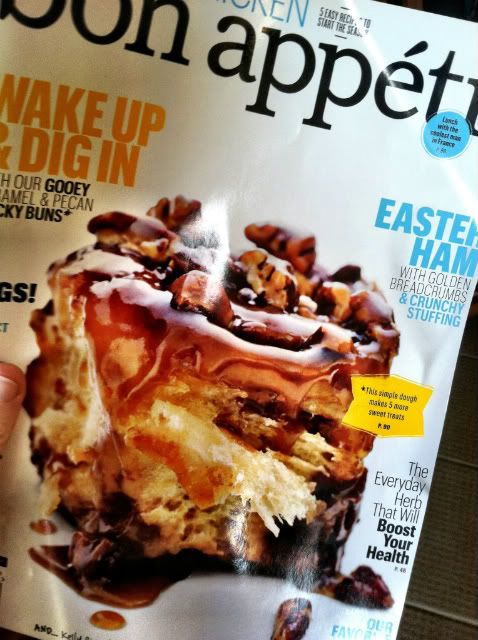 Who doesn't need to study up on how to make a Kosher Passover meal....you never know when that may come in handy. So yes I am claiming right here that I was actually working;) Think he'll buy that? Probably not! I will clean the van after school today.
In other news my niece Layla is still edible cute.
The Josherwoggie is going to have a birthday in just a couple of weeks. I can not believe it! I invited myself over to his house yesterday and soaked up his naughty goodness. Lets just say I think he loves his dog more than his dog loves him:) And his auntie loves him more than once thought humanly possible.
I've been obsessed with clouds in the last week. I have been teaching my students all about different cloud patterns. I can't tell them the reason I love them is because my God made them, but I can tell you that. I mean we are surrounded by this art everyday!
Tuesdays have been sewing days with my Grammie for the last couple of weeks. I have been working on Grace's Easter dress. Sewing it with my own two hands. It just needs a zipper and then I will show you the complete project. It is far from perfect...my Grandma has made rip stitches out several times. She says it looks great now and she doesn't blow smoke:) She also told me that the Dancing with Stars premiere was the best yet and direct quote,"those new contestants rocked that place." Yep, she's all mine folks. She also makes the best grilled cheese this side of the Mississipi. Yesterday she made me fresh cookies. I am the luckiest girl on the planet!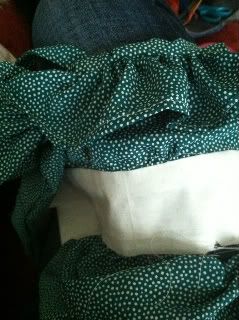 I got a new cover my nose from the sun so I don't get skin cancer hat this weekend. And some new Hollywoods. I sent the photo to the Rah and declared that all needed was a sandy beach. Yes I'm wearing my jammies in this photo. The Rah doesn't judge!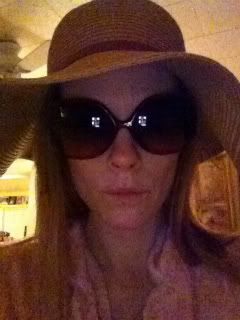 And now you are caught up. Tomorrow I am going to share something really fun:) Come back for more.
Remember God is Good All The Time!