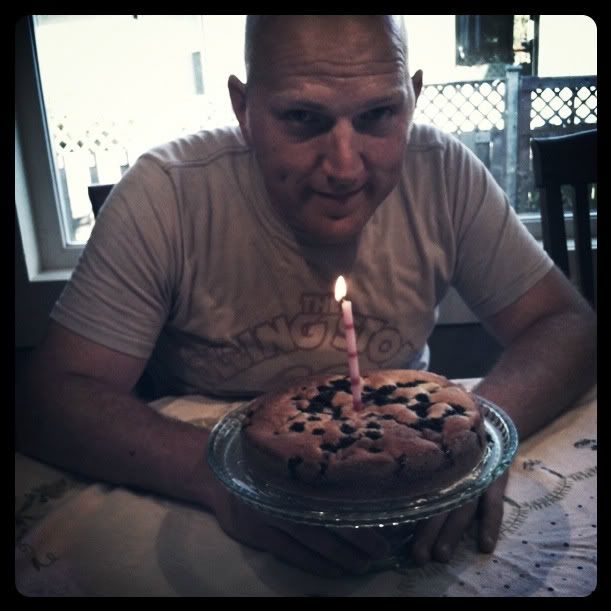 The love of my life turned 30 years old yesterday. I sent him a text that said I am so glad you were born! It was the only thing I could think of saying. Its seems so simple to say but really I can't imagine if his mom had not birthed a 11lb 12oz baby boy 30 years ago...by the way my MIL is a rockstar you should tell her that. My life would not be the same without him.
As you know we had a surprise party a little over a week ago but I think it is important to celebrate on your real birthday as well or it seems as it was forgotten so we celebrated with these two last night. Because birthdays should be celebrated with friends.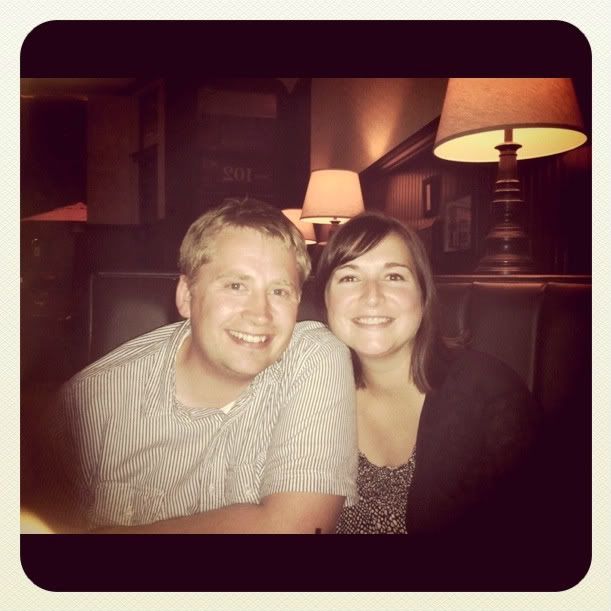 Again the double date was a complete surprise because I didn't want him to tell me not to go to the trouble. I told him after dinner there would be a babysitter coming in an hour. When the babysitter got here I drove to the Bajemas and told him we were picking them up. I am pretty sure that Justin and BJ could talk for hours and never get bored.
I love my 30year old man. He's pretty much the best husband in the world. Everything about him makes me want to be better. The way he treats people the way he responds to others, the way he advocates for and loves his children, the way he tells me I am "his best" everyday, the way he gives of himself over and over again without expecting anything in return. He's a good man the kind of man you pray for, I know I am blessed.
I watched him help a random stranger on a ferry boat a month ago with her phone. He simply overheard her telling her husband that her service was crappy. He turned around and said is it a Verizon phone can I help you with it. The woman was thrilled and surprised by his willingness to help. I watched him genuinely go out of his way to help her and he enjoyed it..it was beyond. I am sure this seems like a simple thing, but I thought it was neat in fact I was darn right proud to be that mans wife right at that moment. Later on we were walking back to the ferry and we heard people yelling," Hey Brian." It was the couple from the boat yelling from way up on top of a balcony of a building...hahaha we laughed so hard, it was totally random.
I realize more and more all the time how important it is to keep your eyes open for the little things that make you love your spouse. That way there are constant reminders...it keeps things fresh. God is so good to give us small things to delight in every day.
Not sure what this face is...but it makes me laugh.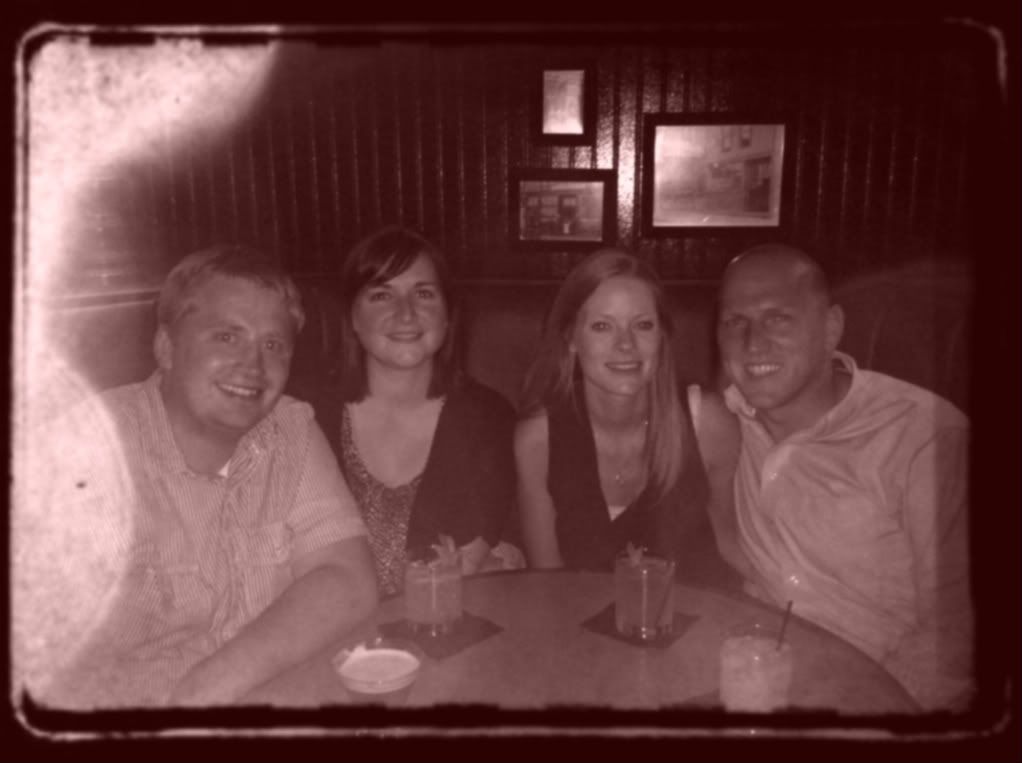 Happy birthday babe, you are the love of my life and I am so glad you were born!! Three fist pumps for 30 more:)