Becky VanDyk is a good friend of ours and she also happens to be a photographer among other things. So naturally we asked her to take our family pictures this fall.
I cannot tell you how badly we needed to have our photographs taken. The last time we had a professional picture taken of the 4 of us Grace was two....yeah its been to long.
Thankfully we got quite a few that I like so I thought I would share them with you and promote Becky a bit, because she is fabulous!
My kids are not super cooperative in getting their pictures taken, they are more interested in being silly and driving their poor mother insane but I think this actually got us a more natural photo in some cases so I am happy with that!
Click
here
to see the pictures whole.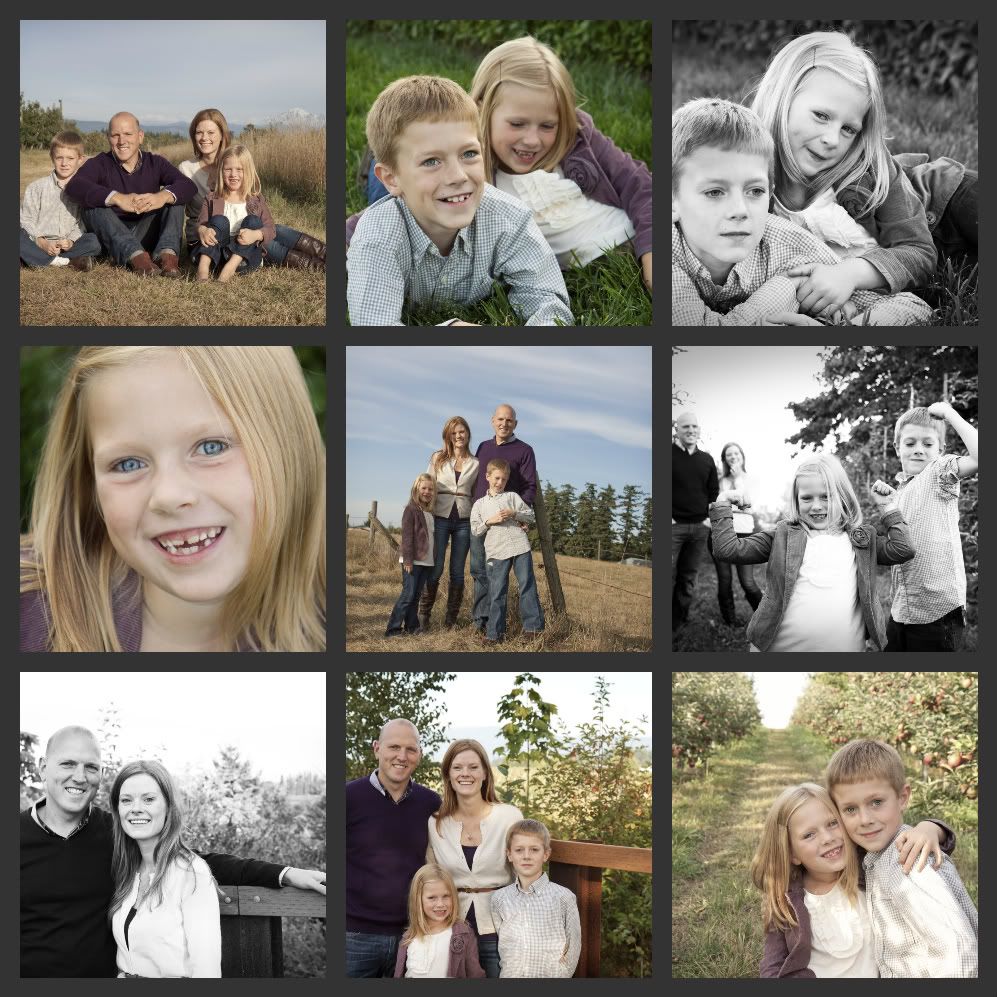 I pretty much love all of them!!