I have been dieing to try this donut shop in Bellingham. It is right across the street from Bellingham High in a little shack that housed my grandfathers barber when I was a kid and a taco shop when my mom was in high school at Bellingham High.
The people just recently opened up the shop again but this is not their first go around at the fried loveliness we call doughnuts.
This was the first thing that welcomed me as I pulled in.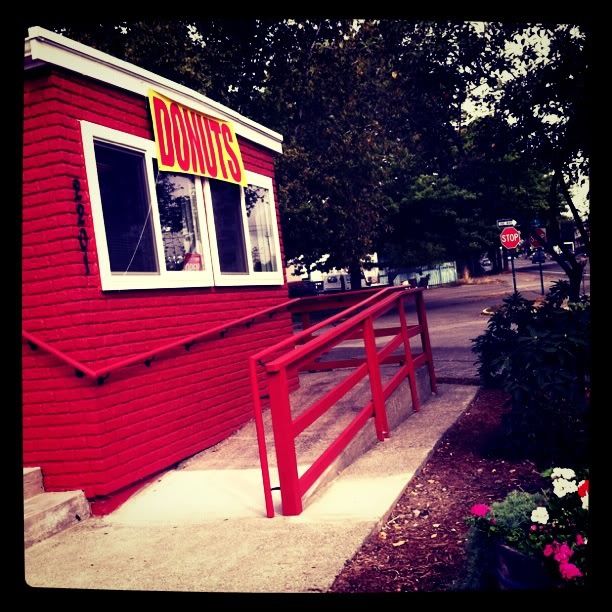 And this is what I got.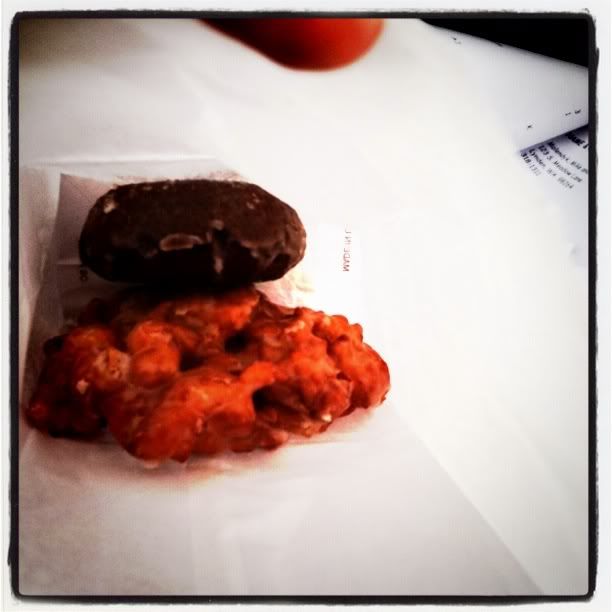 Oh yes you better believe I got two items not just one and I ate them both at the same sitting...well driving really. And before you start judging and making comments about how of course you can eat two doughnuts...yep so can you just not everyday:) This place doesn't have much for seating its a shack. I ordered the chocolate cake doughnut it did not disappoint and the apple fritter which was not grossly over-sized or grossly covered in glaze. It had nice sized chunks of recognizable real apple (insert happy tummy here).
I noticed there sign as I pulled away.
It really was a bite of Happyness:)
Speaking of....bet you haven't seen this guy in awhile.
This was during a very serious conversation of,"who's the cutest best most awesome baby in the world?"Ummmm yeah no contest:)
I love me some Joshy time!