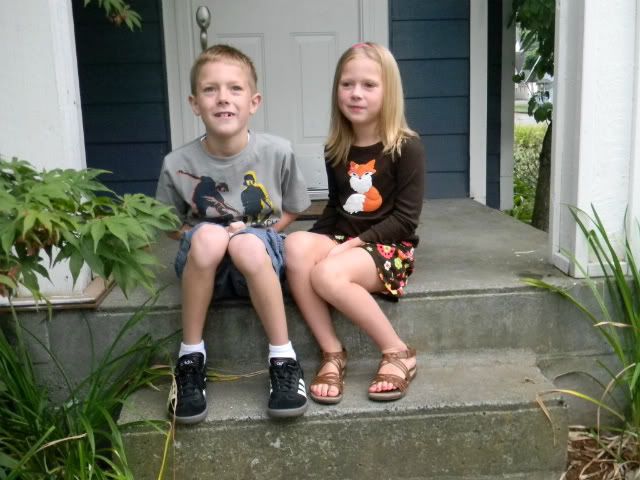 Oh man Both of my kids are in school full time. Not sure how this happened.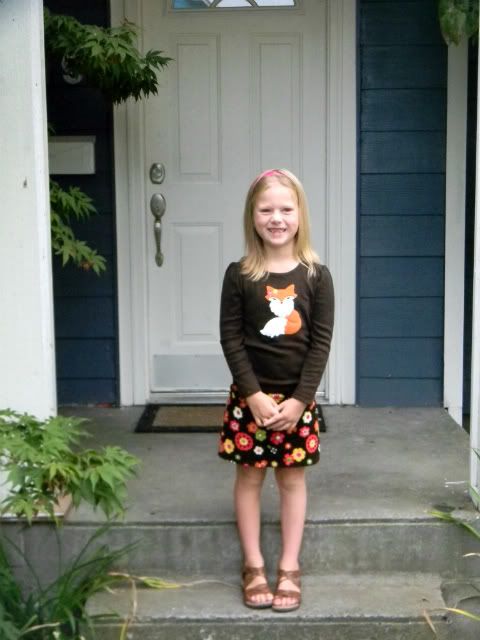 oh those dimples kill me!
Grace has Ms. Morris this year. And I know I have told this story before but Ms. Morris mom was my first grade teacher as well as my moms so I think its pretty neat that my kids have her for a teacher. I also think she herself is pretty great! Grace got to choose her own seat for the first day...what would you know that all the girls sat in the back two rows together. I have a strange suspicion that will change by way of their teacher very soon:)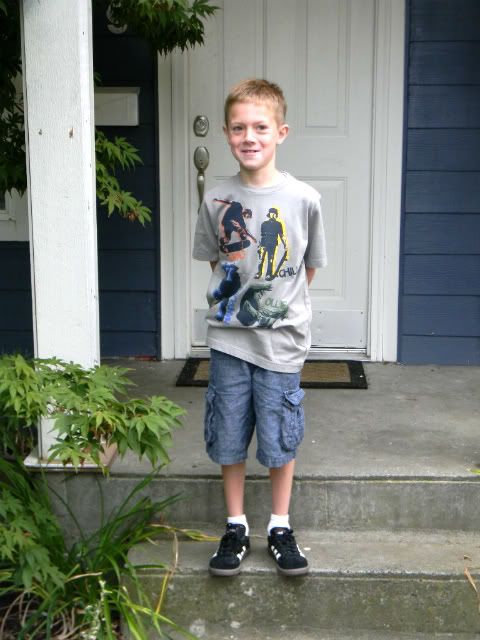 Elliot has Mrs. De Ruyter and to tell you honestly I have been really looking forward to him having her as a teacher for 3rd Grade. Her personality has always seemed like a perfect fit for my Elliot. In our before bed debriefing of the first day he reported that he thought she was his favorite teacher yet. My guess is she is sweet, but doesn't mess around. Elliot totally thrives in this environment...its going to be a good year!
We prayed on our way to school yesterday, as we do every morning on the way to school. I was caught up in first day of school mom emotions. I can not explain the feeling of feeling completely blessed in the ability to have my kids in an environment where I know no matter what teacher they have they will be loved for who God is creating them to be and they will be encouraged to reach their heavenly potential. This is overwhelming for me as a mom! So as I was praying over my children, for their day, for their friends, for their teachers, for their year, for their school, for their safety on the way home form school I cried and next thing I know I hear the little voice behind me in the car (Elliot) say,"Mom I think its my turn." So I stopped, I listened to the hearts of my little cherubs and we walked into school once again with smiles on our faces and love in our hearts because I am convinced that we are making the best choice we can for our children at this point and I know God is with us in that. And in that my kids feel confident as well!