The last day was bittersweet. I missed my kids...the day before I cried on the way to our hike. I missed them so much my heart ached. But the other part of me....the part of me who had to worry about church, a meeting unprepared for, lesson plans that needed to be written....the responsible part of me wanted to stay in Costa Rica for a bit longer. We left with commitments to ourselves, to each other and to our little family. We spoke truthfully of what we wanted and what we didn't like. We set goals for the years to come and the more immediate future. We talked of love and heartache. It was a big day that last day. But it was fabulous and fulfilling and full of everything it needed to be full of. I was reassured more than once of how much I love God and his amazing GRACE for me. I was reassured that I can start anew anytime I need to as long as I have Jesus in my heart and hope in my step and so we moved forth.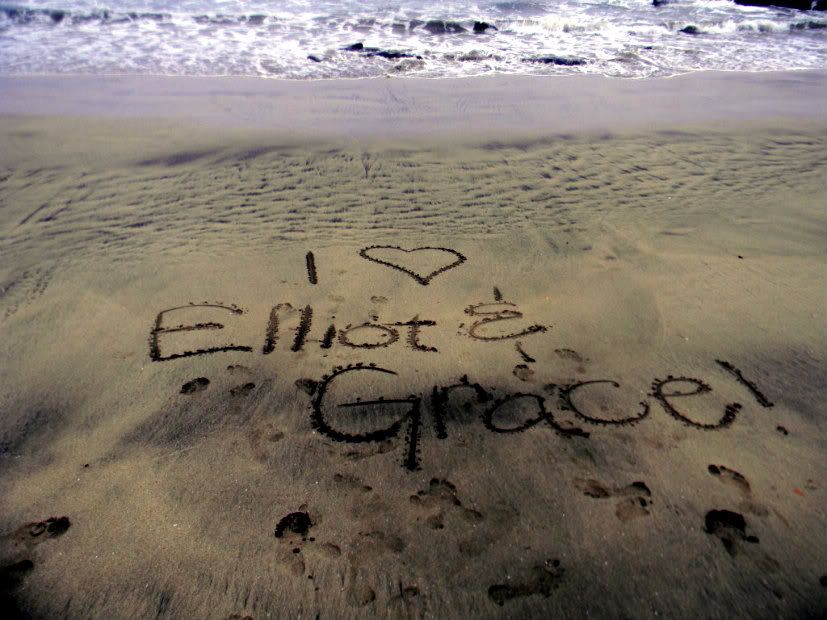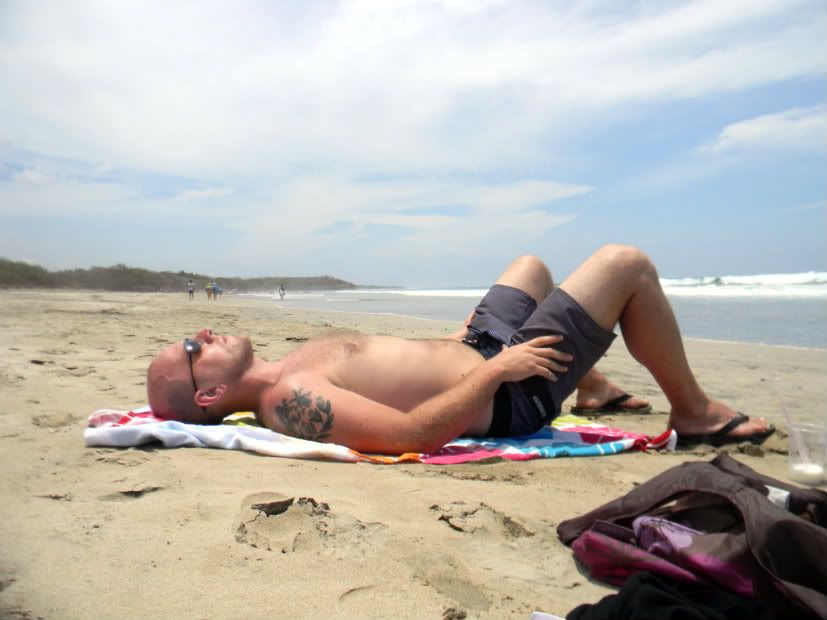 Relaxation...Bliss.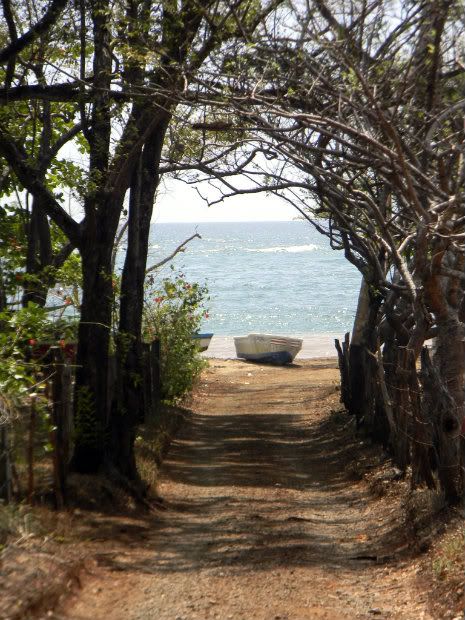 Peacefulness is something I am trying to keep in my survival kit now. Something I can just whip out of my back pocket anytime I need.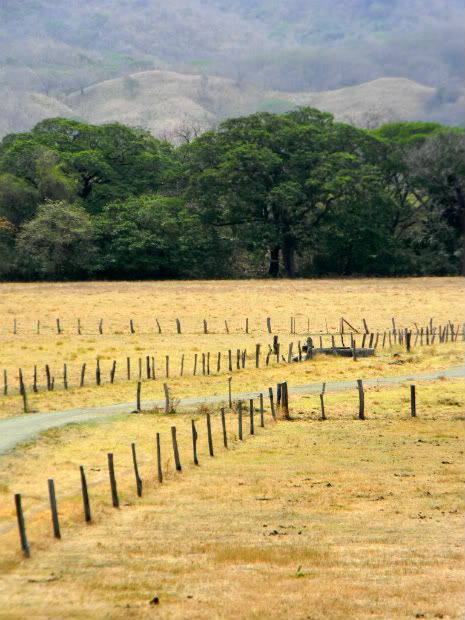 This was at the Hacienda where we went zip lining.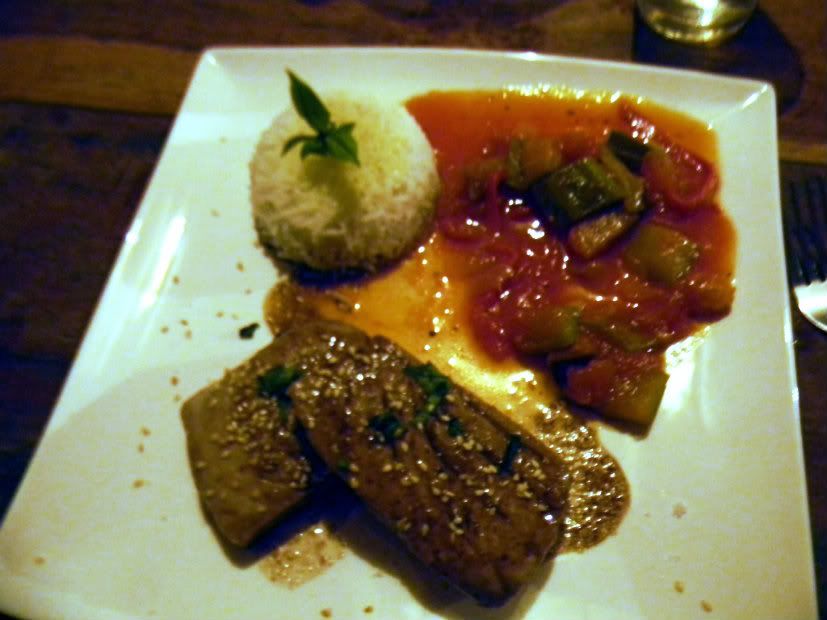 Our last meal at Kon Tiki. My favorite place to sit and eat while were gone. Fresh Tuna seared to perfection with a sesame soy reduction(yum) with ratatouille and rice.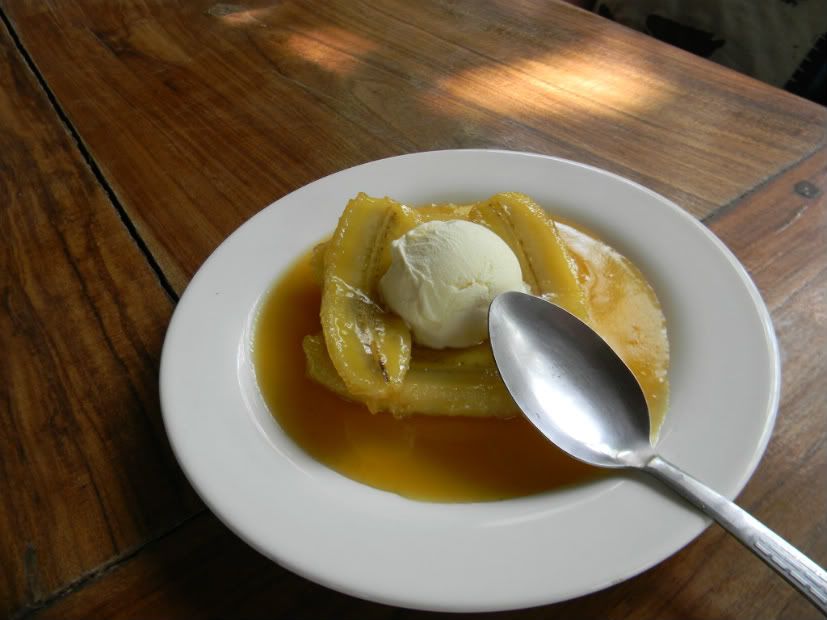 Bananas Flambay......lots of buttery limey goodness inthat sauce with just a dash or two of the best rum you can find. I die:) By the way this is the recipe I bartered for.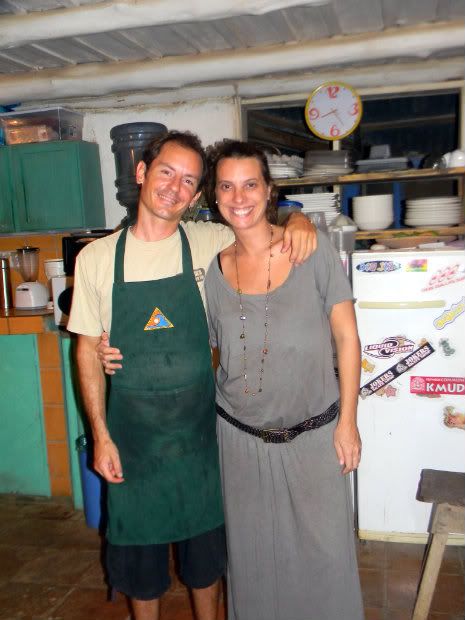 These two run Kon Tiki. They also became our friends over the time we spent there. They have the cutest little girl named June who speaks Spanish, English and French in her two year old tongue, it was the sweetest thing. They are also expecting another little girl in June. Their food was to die for it made me swoon, it takes a lot food wise to make me swoon. I learned as much as I enjoyed my meals.
And what we knew was.....we didn't want to bring anyone home with us. So out with the bad. Thanks for reading. This trip was something I will remember forever. I truly soaked up every moment of it. I felt truly blessed to have been able to take the time and just go for it. I felt truly blessed that we had set the goal of taking it ten years ago and were blessed with the ability to do so! And to my vacation mate. I love you babe!! Vacation with you was a dream!!