A couple of days in I mentioned to Brian that Costa Rican time was different. He replied same clock different mindset. I thought this was the perfect way to sum it up:) I made breakfast most every morning at the house. We ate out on the balcony outside of our room. We became iguana counters, and trackers it was quite funny. Breakfast was most often rice and beans with tons of fresh fruit and avocados. Usually fresh fruit smoothie, local coffee and oh yeah mango jam made in Costa Rica that was out of this world. We woke up most mornings by 530. It was hard to sleep any longer since bedtime was between 8 and 9 every night:) Oh the treasures I stored up in sleep alone on this trip are immeasurable.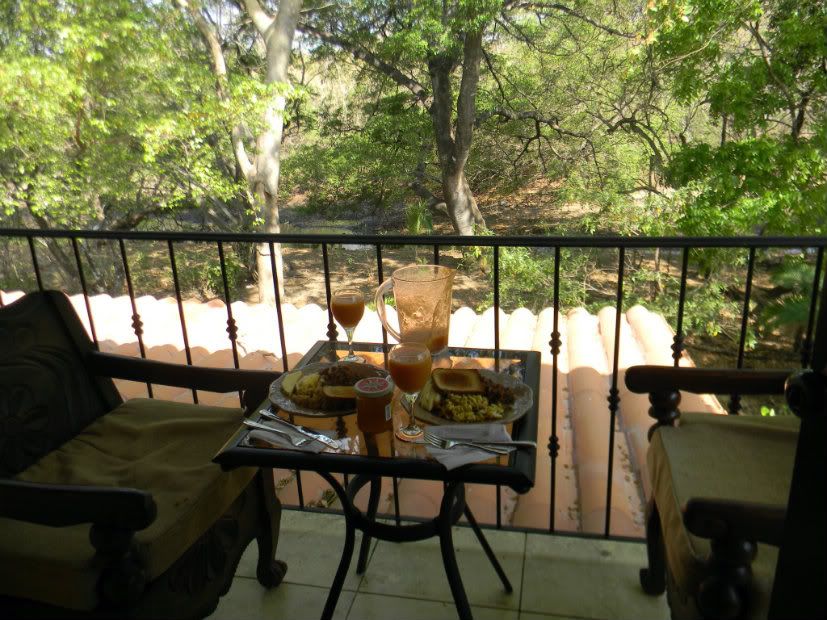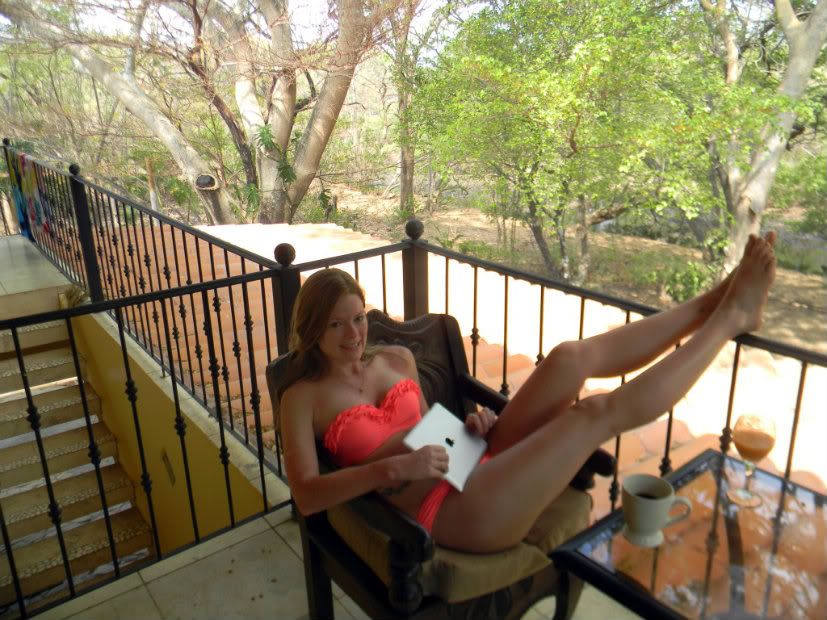 I blogged out there. Read books out there it was a dreamy spot. By 5:30 it was already close to 80 degrees outside. Okay so before I share anymore pics I will tell you I have a tattoo on my right side. It is two cherry blossoms that intersect to make the shape of a cross. Cherry Blossoms are the sign of new life in the asian culture and that is what the symbol of the cross means to me as well. Even having it on my side means something else to me but I am not ashamed of it. I hope none of you find it offensive. I do not plan on getting anymore, But i truly love the one I have, it means a lot to me.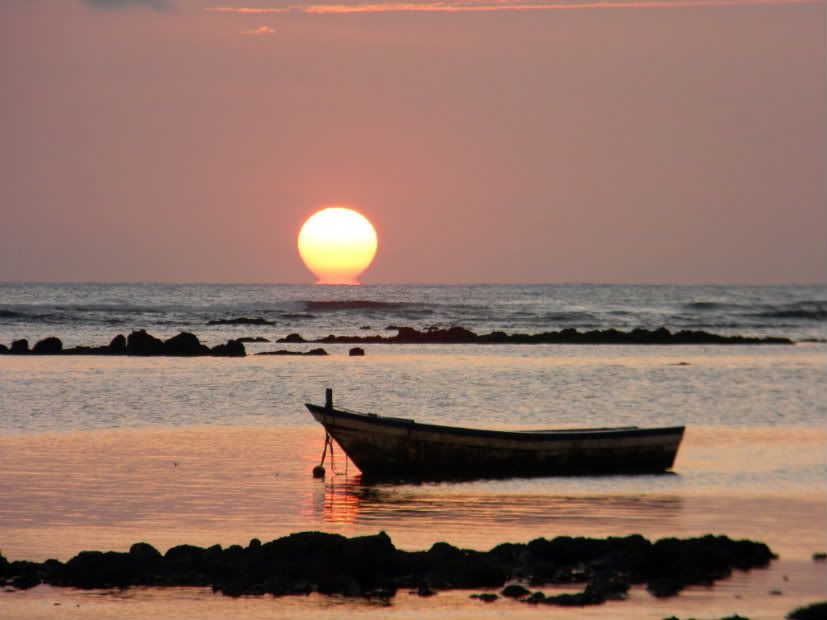 This is one of my favorite pictures of the whole trip. There was a tiny fishing village down the beach about five minutes. We watched them bring in the catch many evenings. It was always a family affair as their kids would be running about and dogs galore. It was fun to watch.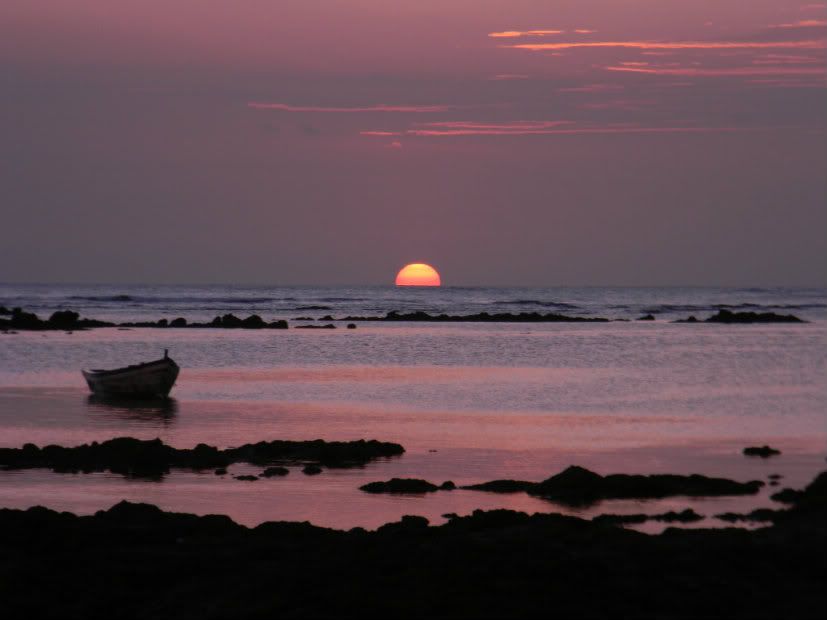 I found this little guy hiding in my bathing suits one morning. Bob and Brian came to my rescue and caught the little devil. Then we took photos of him and promptly killed him.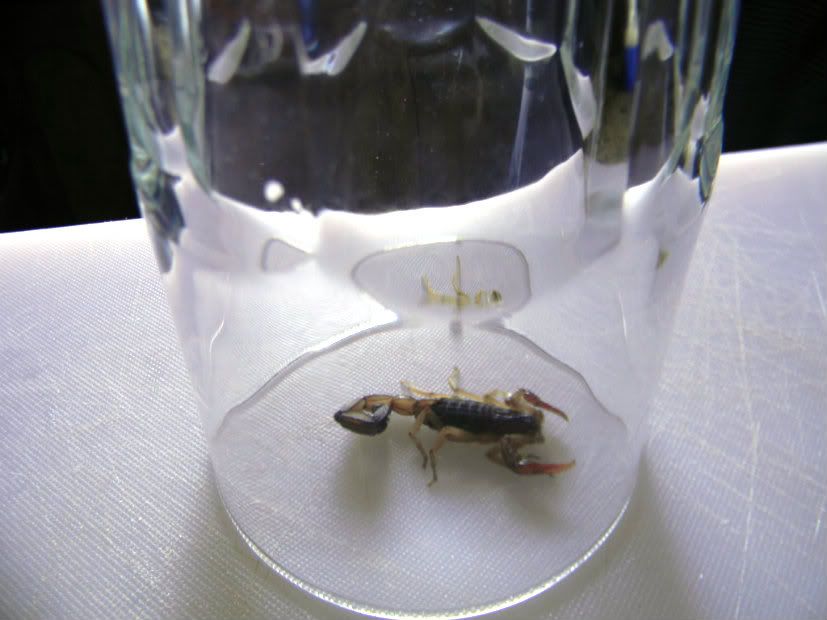 Brian braved the waves while Bob was here. It was fun to watch him. Those waves were super intimidating...so much force.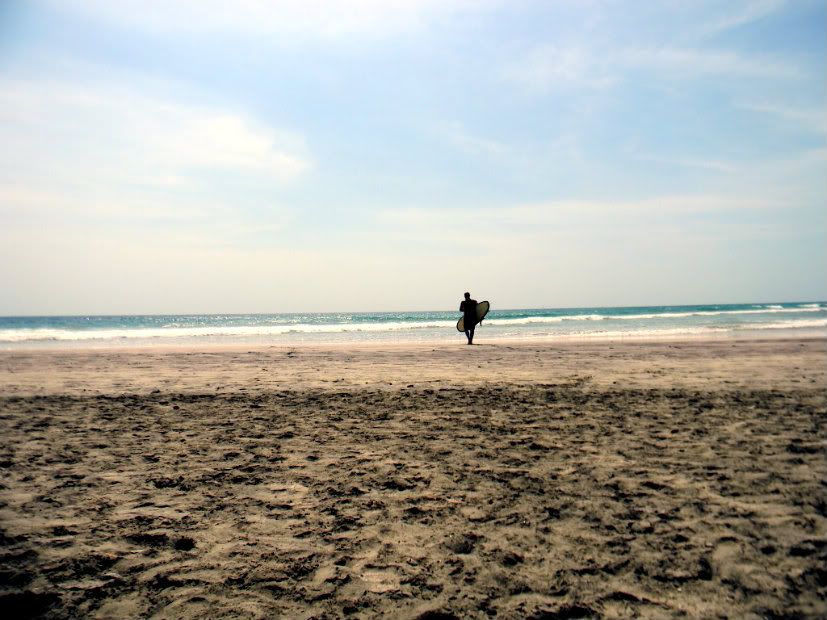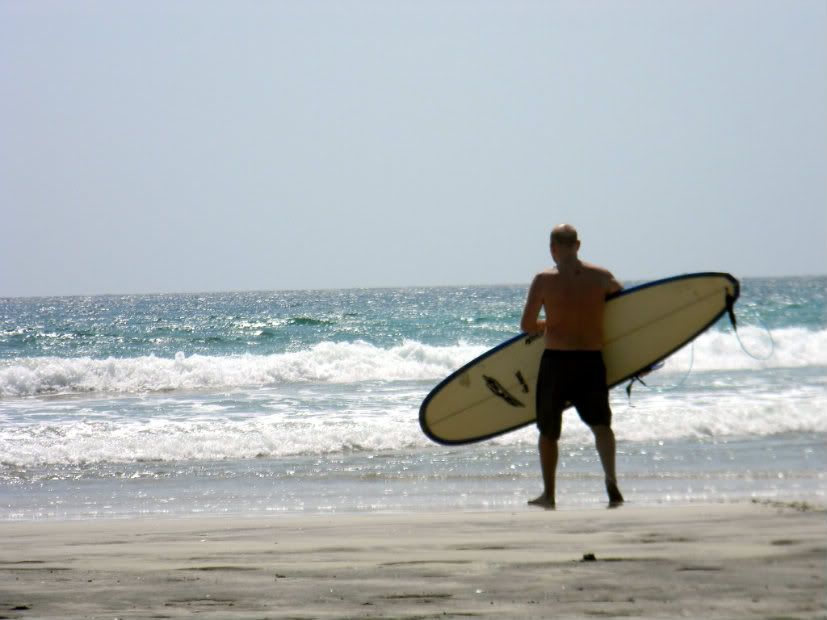 This beach was named after the wave there, Little Hawaii. There was a river that fed into the ocean there after making a stop in a lagoon. It was breathtaking.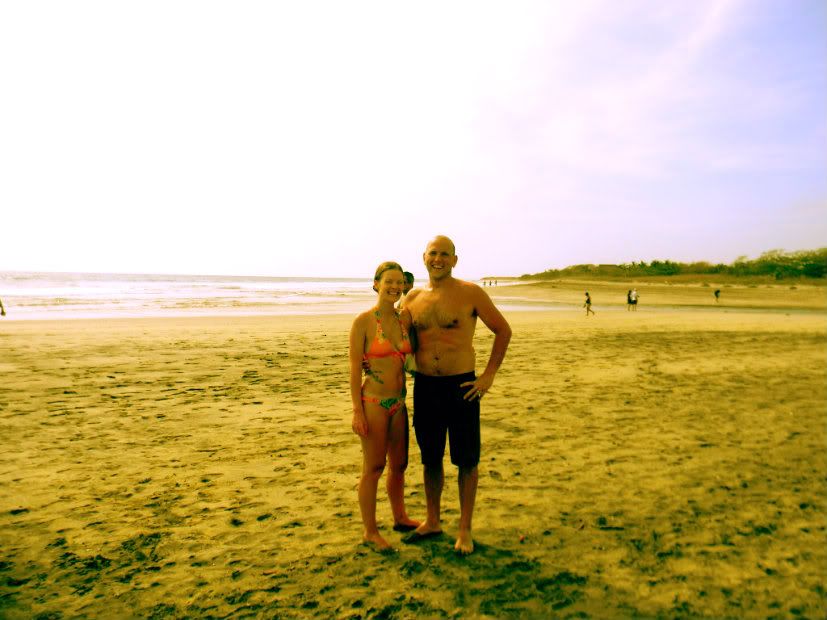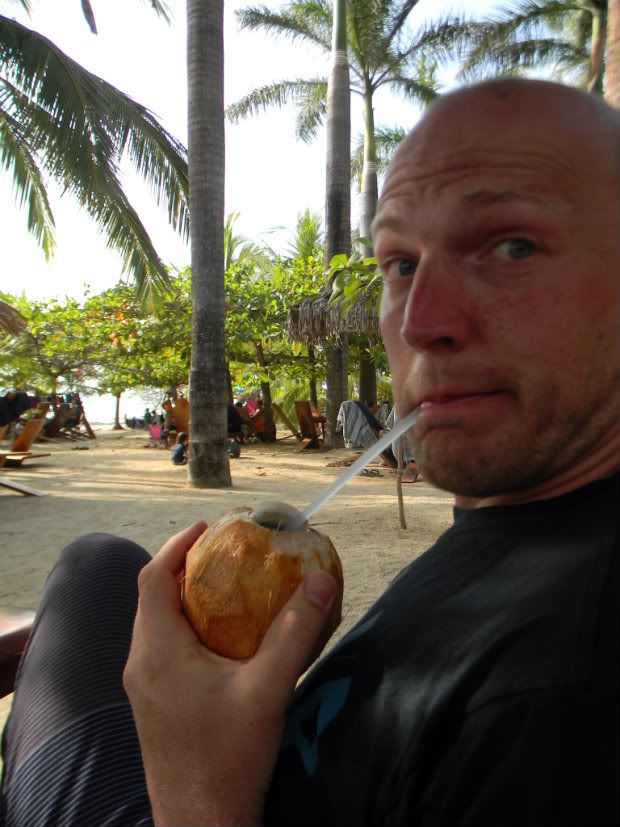 One of my favorite pictures of the Beejer fromt he whole vacation. There were two guys that had an old oil container filed with ice water and coconuts. One guy carried the jug the other carried a machete. The guy with the machete would make a tiny hole in the top and insert a straw. BAM! This is my buddy spike. He joined us for breakfast everyday. He was huge and the only male on the property as far as we saw. Iguanas are quite territorial. No one was going to encroach on his ladies.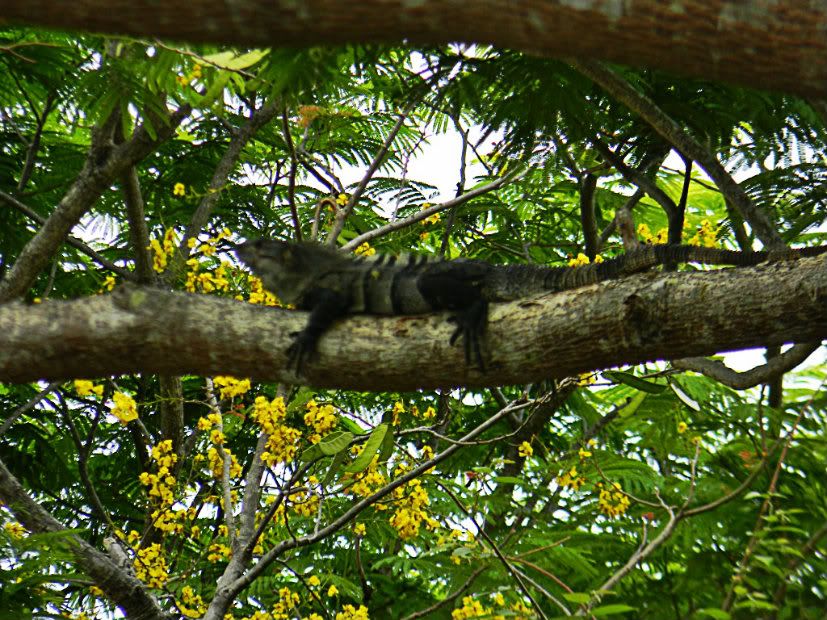 And since nothing can compete with Spike I leave off here today. Tomorrow I will share some photos from one of my favorite adventures that we took. A hike into the jungle and share a story of my husband and Bob deciding to climb a waterfall and not knowing how to get back down. Now I've got you hooked. See you tomorrow!!