I promised some pics from our hike today. So thats what you all will be getting. First I should tell you our friends Bob and Claudia were able to come stay with us for a couple of nights, they live in Nicaragua and it is a couple hour trip from there home to where we were staying so we suggested they come for a visit. I am so glad they came we had a blast with them! Since they had a car we decided to drive up into the mountains a bit a go for a hike to a dried up water fall. It may sound kind of boring to hike back to a dried up waterfall I mean it does seem a bit anticlimactic. The hike however was beautiful and it showed us a little bit more of what Costa Rica had to offer for us. It was a 6km hike which is about 3miles on a rocky river bed. There were some "splash pools" but the water was pretty stagnant and I am sure that splashing into them isn't advisable so we just checked out the contents of them from the edges and kept walking.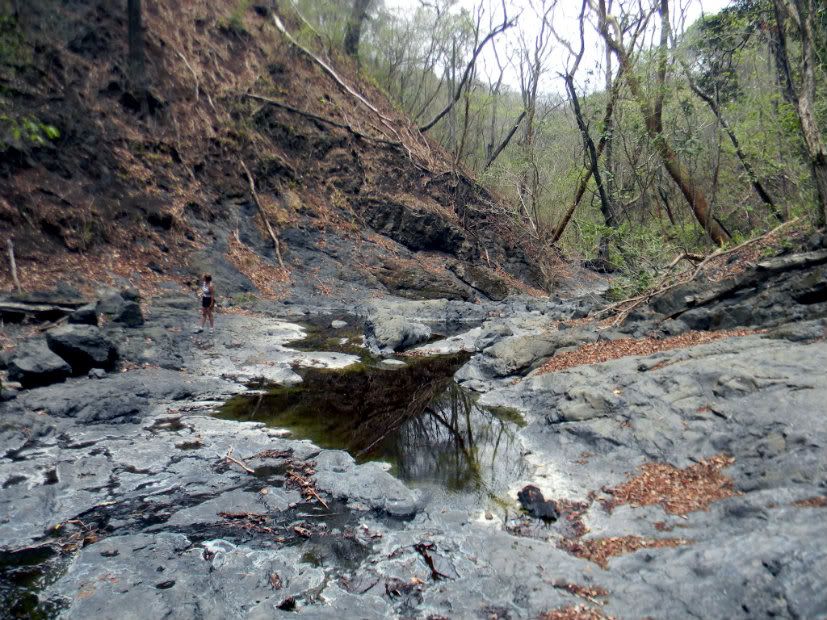 It was really cool to see what the bottom of a river looks like. Thats Claudia down there. We saw no other humans on our hike. We did see lots of these little guys though.
There were hundreds of tiny frogs all over the rocks we were on. They were so cute. I had to catch one so we could show Elliot, he is known as the frog whisperer around these parts. Heres Claudia and I at the base of the waterfall. Funny story....we had found these tiny white orchid looking flowers laying all over the ground on our walk and being girls we decided to accessorize our hair, they smelled fabulous. All was fine until we stopped at the bottom of the waterfall. We were soon attacked my giant bees who thought they smelled great as well. We ditched the flowers rather quickly:)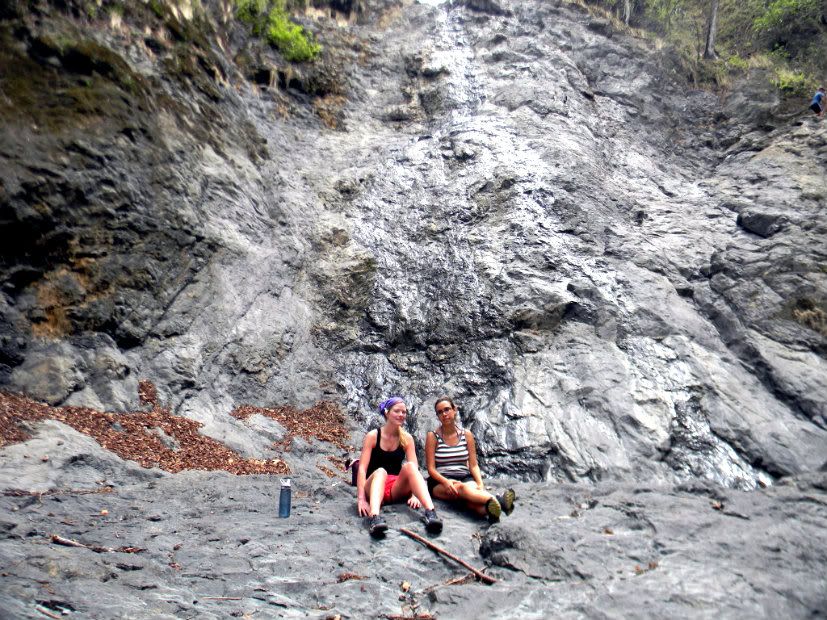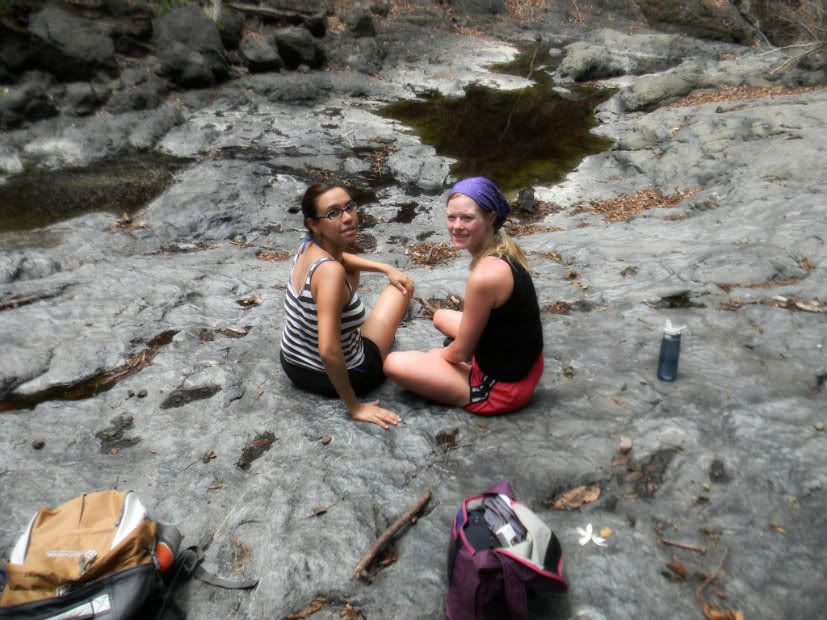 SO the boys decided to scale the waterfall. Much to us girls dismay. We were pretty quiet about our disdain. However I will tell you I was thinking about the strong potential they each had for falling and causing serious damage to their bodies. And I am not being dramatic Brian told me half way up he realized the error in his thinking. We were no where near medical attention. We had no way to communicate with any one, and none of us could have hauled them out of where we were. Alls well that ends well I suppose. Brian and I have gone over our don't get dead policy in length since then. The funniest part or I guess it is funny now is once they got up they couldn't go down the same way:) So they had to wade down through waste deep leaves and branches, which is where the snakes and scorpions hide. The worst that happened was Brian got a huge gash on his calf and burn on his knee. We are thankful for Gods protection again I 'm not being dramatic.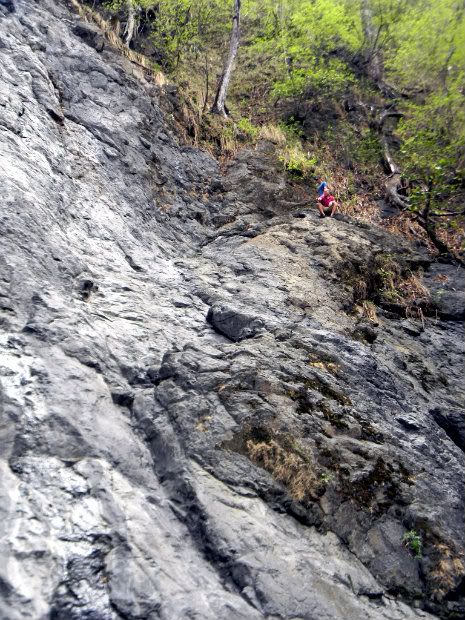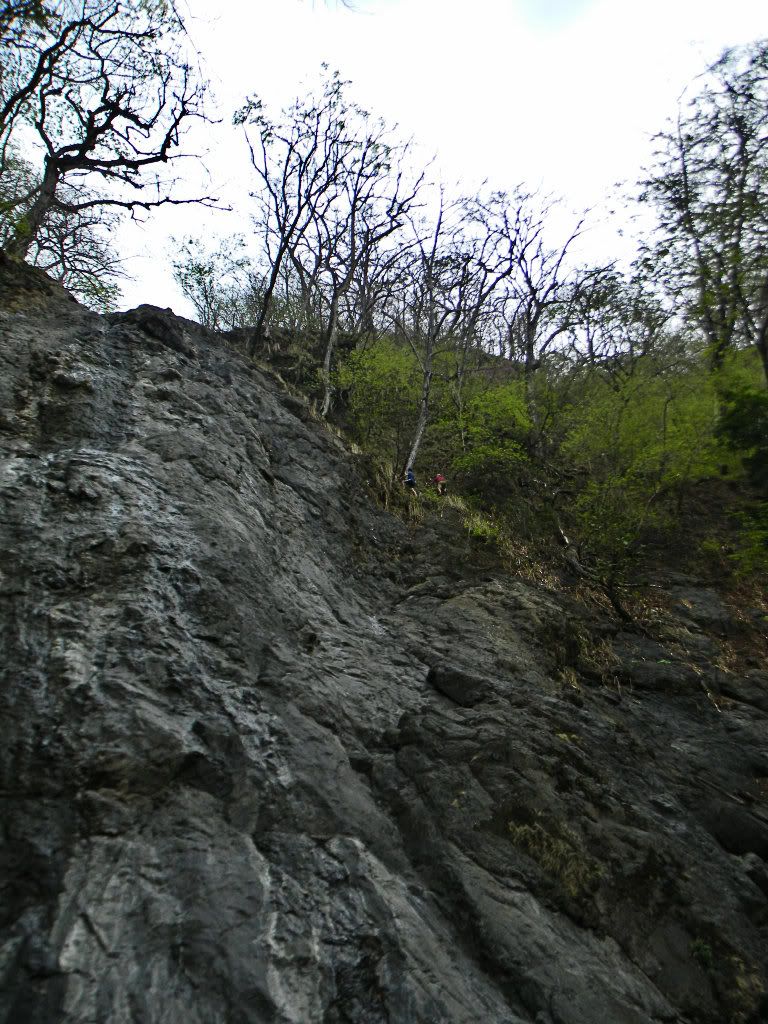 This monkey was just hanging out on our way back down the mountain. Brian was able to get super close without irritating her.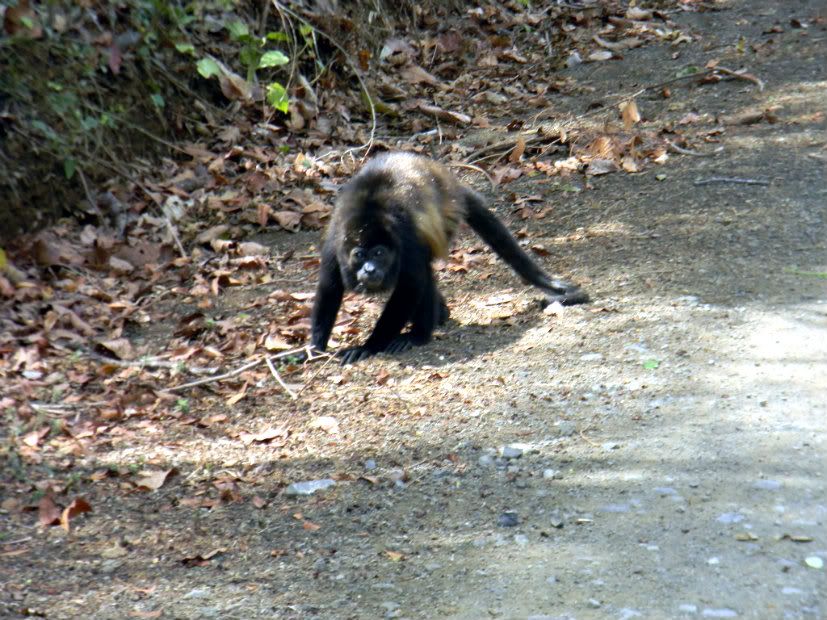 Claudia and I made a feast for the boys. She taught me how to make plantains two ways(forever grateful). We aslo made sailfish. We weren't big fans. It was chewy and thats how it was supposed to be. The rest of our meal was fantabulous though and the company even better.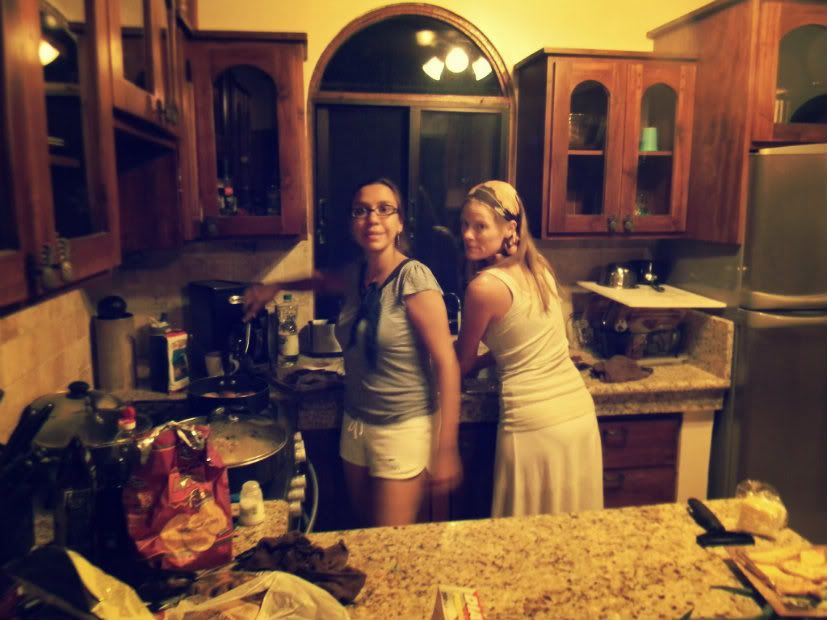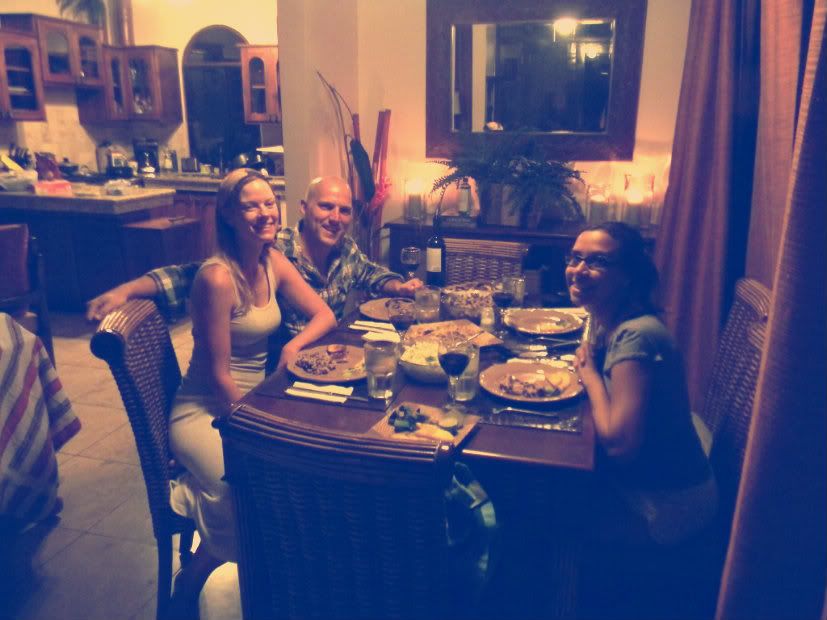 So thats what I will leave you with for today. I think I have two more days of posts to wrap up the dreaminess of our trip. I also took some video so I am going to try to upload those somewhere. Than you can see me flying across the treetops:)