Today was Grandma's 81st birthday and think we celebrated the best way we could with a girls trip to Molbaks. Grandma actually managed to have 4 parties today which is pretty amazing I think her first one was at 6:30am and her last one was at 5:30pm...I wish I had her energy:) We had a vanfull with the Moml, Kristin, aunt Karen, Ellen, Grandma and Myself. We met Grandmas other sister Sarah at Molbaks with her daughter Laura. Boy was it fun to sit and watch these three sisters chat and reminisce and love each other. They are three of the sweetest I know of!
And look how cooperative they were with taking a photo.....:(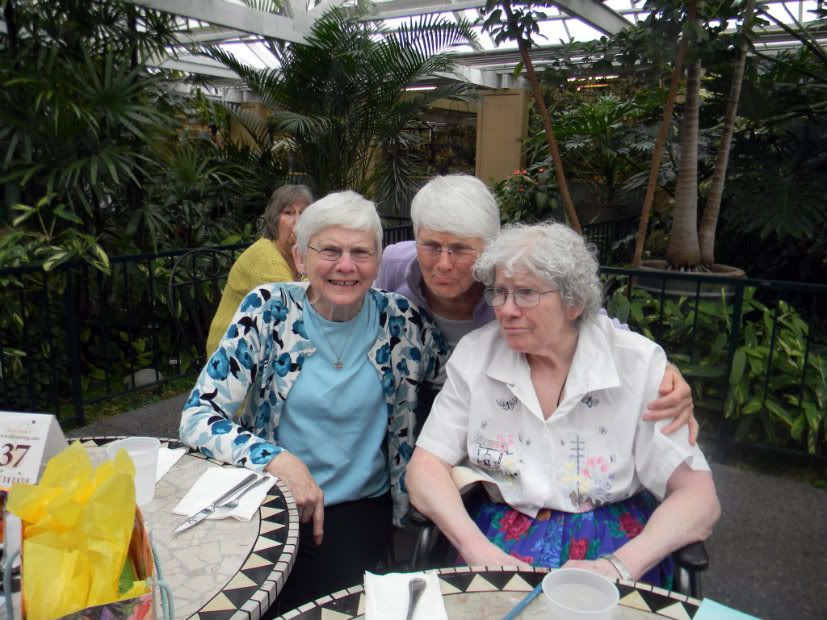 I told Kristin that was going to be us someday....I hope that we will be as sweet and beautiful!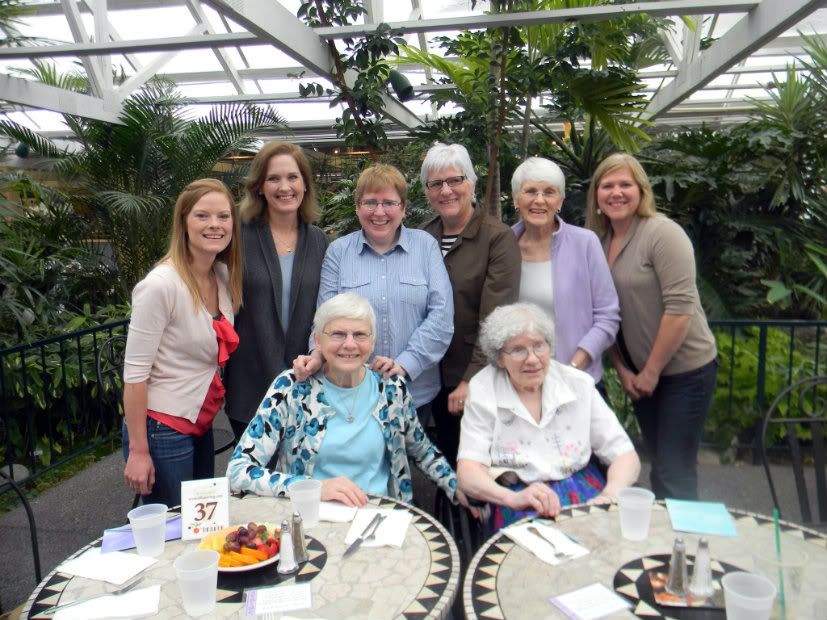 Who doesn't love a ladies lunch? Especially when it includes salmon pizza, hummus plates and fruit platters I mean come on people....Oh and cookies!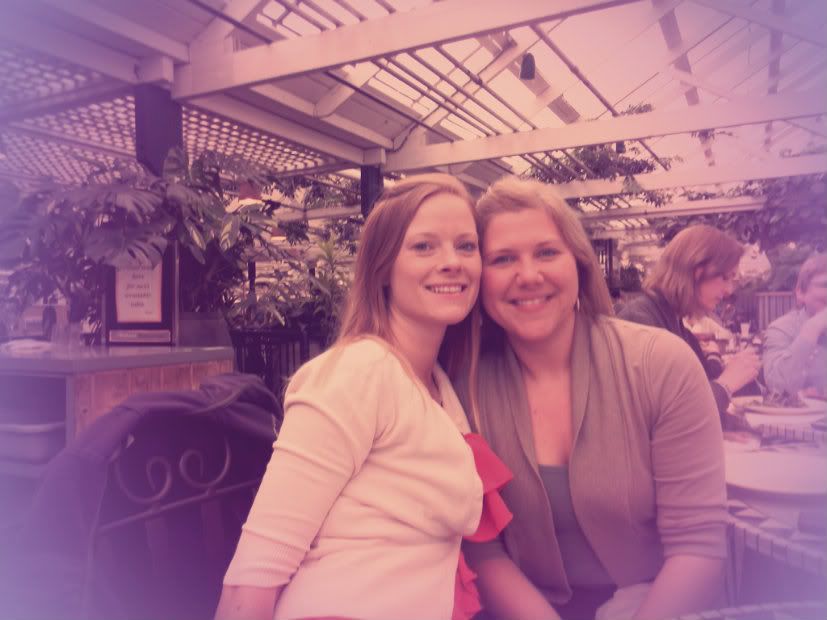 Me and the Kritter. One of my favorite sisters. I have five you know:)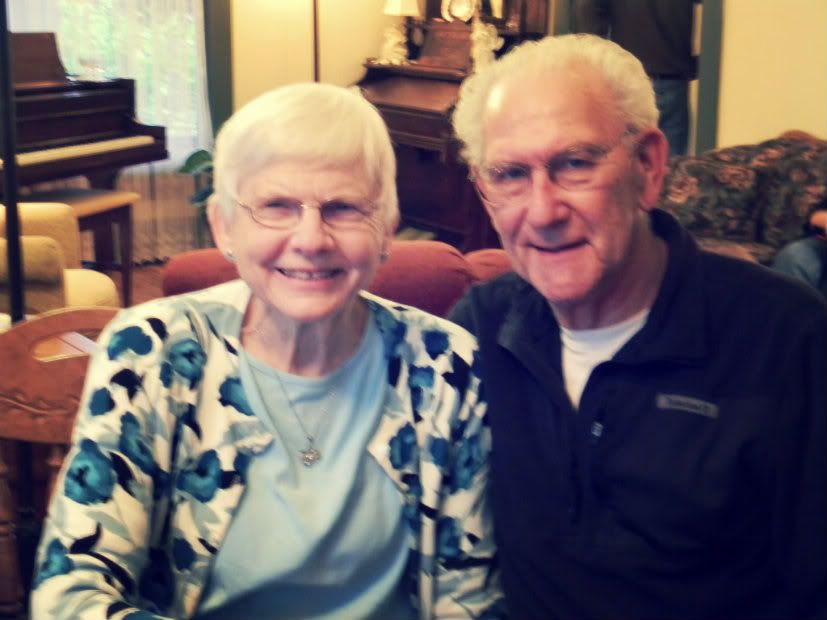 Two of my favorite people in this whole wide world. I hope that Beejer and I can be such a great example of love when we are 81 and have been married for 61 years. You are role models to us and have created a legacy to be much proud of. God has and continues to be good and it shows!
Once again I was reminded of the great gift I have been given in this family I have married into. They accept me and love me just as if I was born into their flock. I love every minute of it.
Happy Birthday Grandma....I am so glad you let us all be a part of your day. I will spend an afternoon at the nursery with you anytime! You are an amazing woman, one I feel more than privileged to know and love. 81 years young!!