I realized I hadn't posted a pic of my two main peanuts lately.
They had Spirit Week this week and Monday was inside out backwards day. They were both concerned about have backwards pants on for obvious reasons so they opted for just inside out on the bottom. Today is Ebenezer Day and will end with a family fun night and spaghetti feed....we are all very excited.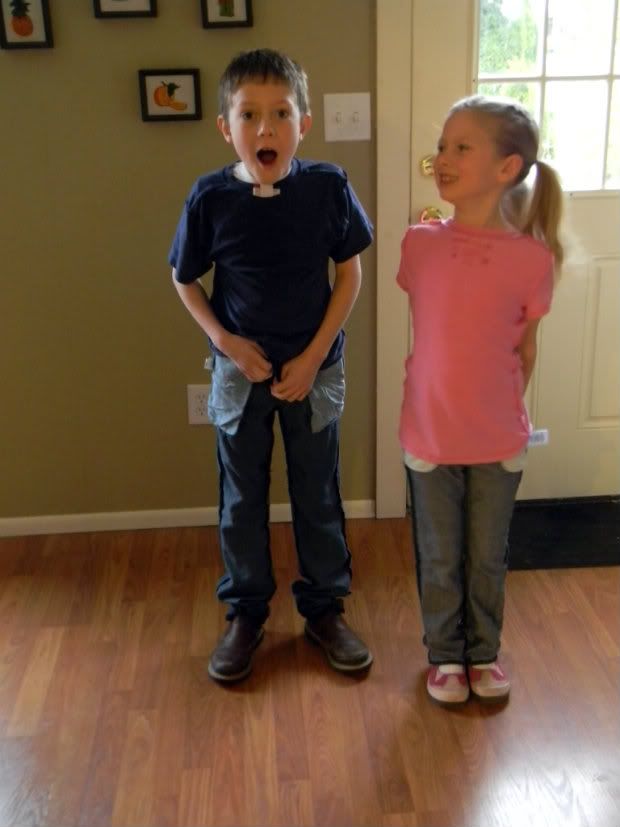 The looks on their faces really describe them lately. Elliot is always trying to make us laugh and Grace pretty much idolizes her big brother....she is just over the moon for him. I love it!
Being a mom to these two is a dream. Although they each have their own challenges, I am beginning to see glimmers of what God is creating them to be. This is the fruit:) I am beyond blessed to be The Mama!