Yep its 12:45 am and yes I'm blogging. I have been sick this last week and my sick turned into my once yearly visit from my friend bronchitis. So I picked up my beloved little seven day pack of prednisone yesterday and started them this morning. I never sleep when I am on the stuff even with nyquill on board....so here I sit.
Luckily my lame morning spent in bed watching Breakfast at Tiffanys while my awesome MIL spent time with the kiddles, turned into an afternoon where I pulled myself out of my hermit shell, threw my body in the shower, pulled on some halfway decent clothes, brushed my teeth and attempted to throw an out this world amazing Cinco De Mayo party with my two little cherubs. Elliot came home from school weeks ago and asked we could celebrate Cinco De Mayo this year, and well this Mama doesn't turn down a party that is surrounded around food ever.....so we made decorations invited Uncle Jordan over and celebrated like the rockstars that we are. I was sick but I did my best to not let it show to much. And yes it was all about the party not so much the meaning behind the holiday, we did listen to fiesta music and have a mini dance party so I would say we hit some cultural high points.?
May I introduce you to the party planners?
The amazingly talented Jager Sibs.
If you have a boy then you feel my pain in the photo dept. Not sure I will ever get him to give me a real smile again its all about keepin it real these days. And I would like to say Grace is going through a posing stage, but lets face it she's done that her whole life, some days more than others.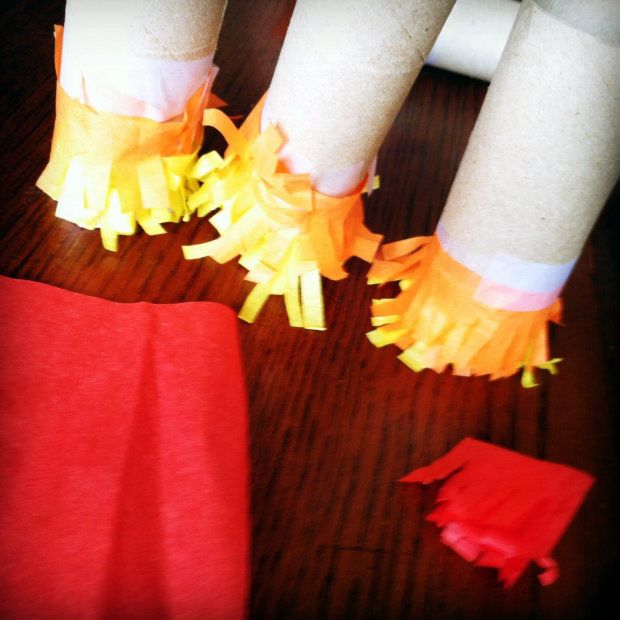 I saw a cute idea for mini pinatas on pinterest(yep I'm hooked), and so we but our own flare on them. Even Elliot helped and he is so not arts and crafts, he finished one in the time Grace did 4, and it all roles down with his Type A personality. Everything has to be perfect. We were trying to follow a color pattern and Grace told me I think it would look more natural if we just mixed all the colors up (Yep she's 6 folks, I'm in trouble).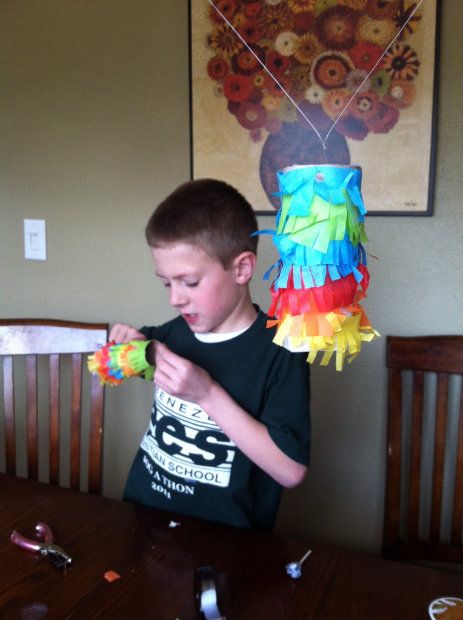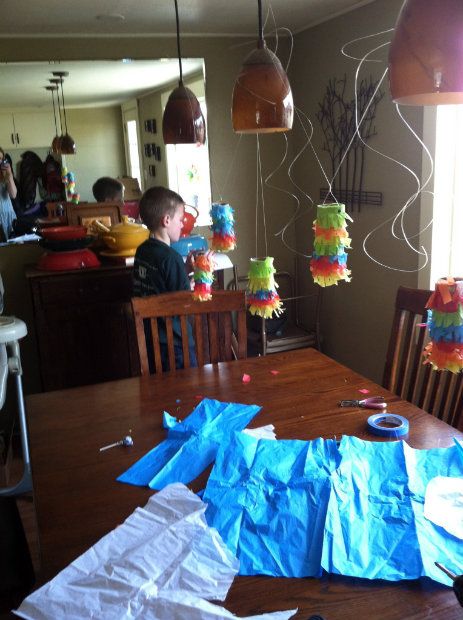 I think they turned out really cute. From this point Grace switched to full time decorator and Elliot helped me int he kitchen. I believe in letting them be as hands on as they want at this point. If I may go off on a little tangent I have learned the more involved I let them be in their food the more they will be willing to try. So far its worked for me...just saying. Elliot moved up to stove work tonight....yes I was standing right next to him at the cutting board the whole time and as you can see fromt he pictures he decided to wear both oven mitts just in case...It is also my intention to make sure he can make more than mac and cheese and noodles before he moves out of this house.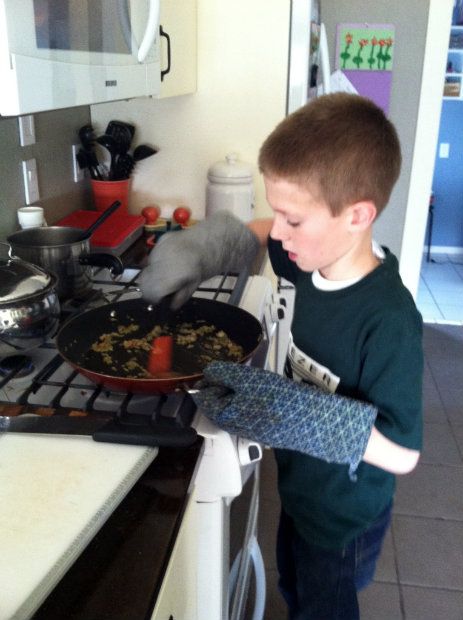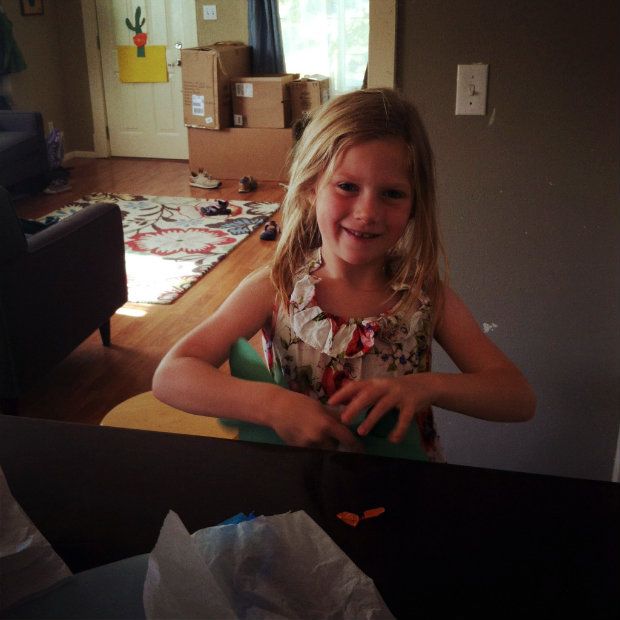 The decorator ate a blue dum dum while working. And yes there are giant boxes in my living room...we are not moving...teacher appreciation week is blowing up in my living room. Also there are shoes everywhere, I would blame it on the sickies...but really we live here and so this is reality sometimes.
In other news Grace made a game up of pin the flowers on the cactus that is what is ont he door. She also made us flowers for our hair and taped them to barrettes. She's pretty creative, That Grace.
I mean really am I not so incredibly blessed....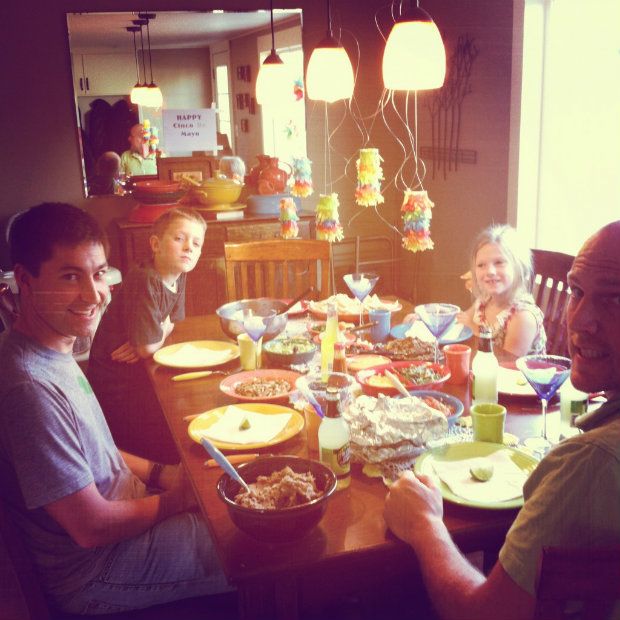 And the final product. Tacos(pork or beef), guac, pico, homemade beans, yummy mexi rice, and all the rest. Yummers.
And in case you didn't see it the moon was real "super" tonight.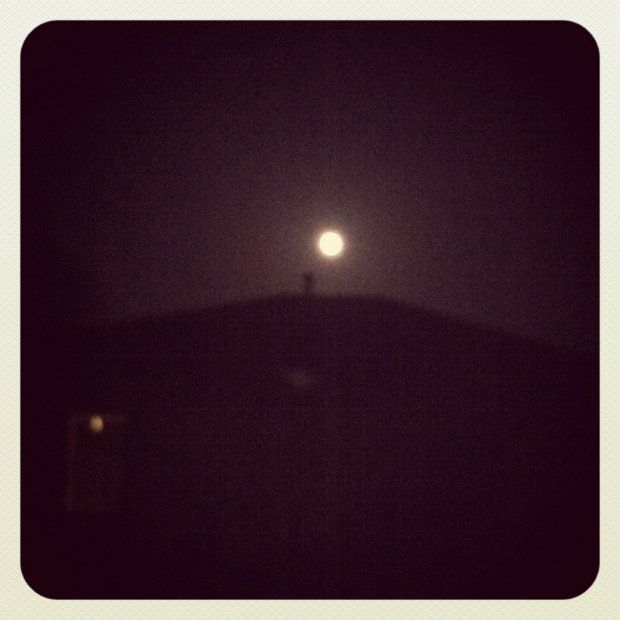 And last but not least...I finished reading the book of Job today. Brian found it odd that I chose that book to read. But let me tell you it was real good, I chose to read it in the Message but I think I will go back and read it in my study Bible as well. More to come on this later.
Welp, I'm going to try and sleep again. If I can't I will try and count the number of times Beejer exhales until sunrise. He falls asleep in about 10.3 seconds after his head hits the pillow, happy for him, but oh does it make me jealous:)
TaTa for now.
And one last P.S. I turned the word verification off on my blog comments so comment away. I had heard this was making things difficult so I'm giving it a whirl.