When I work in the moo I get to cook how I like. I get to splurge on all of the tasty ingredients I want to. And I have a spectacular corner office with a beachfront view. Its kind of amazing.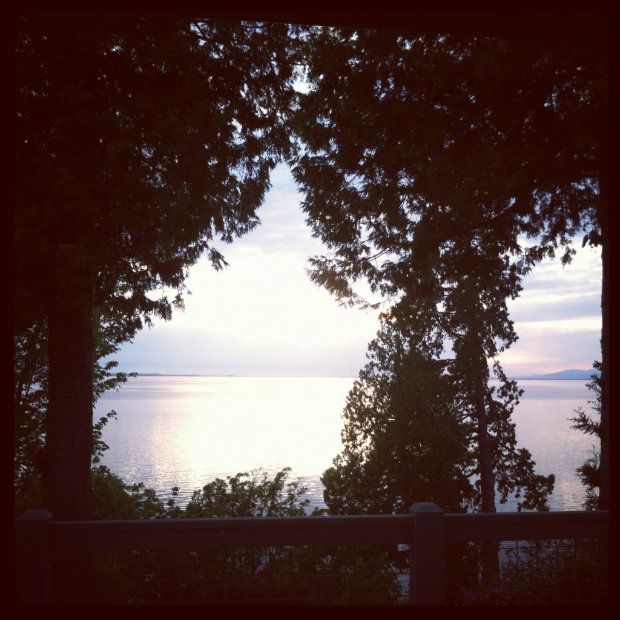 But more than the spectacular view and the great clients and the even better staff I get to work in my God given gift of hospitality. I love to cook, I love to serve, and I am satisfied with a yum in my direction.
Being able to work within your calling is a blessing, and sometimes when talking to others I realize it is also a luxury. The fact that my husband makes enough money to provide for us allowing me to work as often as possible or little as possible is the main reason I am able to go a couple months at a time without a job, or turn down a job that I don't wish to take. It makes it possible to stick to my guns about the integrity of my food, where it comes from and how it is prepared. I can bask in the loveliness of cooking exactly how I feel God has called me to . And it makes me feel spoiled but ultimately blessed.
Elliot was troubled with what he wants to be when he grows up the other day. We had our normal deep discussion and he asked what I thought God wanted him to be. I was able to tell him that if he continued to be obedient in Gods plan that God would more than lay out Elliot's calling for him. I was able to tell him in his calling he will find great fulfillment and happiness. And the main reason I was able to tell him that is because I have done it. God blesses me in it everyday. It doesn't matter if I am hosting in the moo or my little family of four at home it provides the same joy....and I am 100%serious. If you ask me how I feel about cleaning the bathroom its a whole other story;)
I am not sure why I am sharing this with y'all, but why do I share half of the stuff I share on this old blog.
This was the main course on Saturday, glazed salmon with a mint and pea orzo with feta and a Beet, Fennel and orange salad with a citrus vinaigrette. It was a lovely meal if I do say so myself. And just so you know I don't usually tell stories about my clients but I have one that moans over her liking for my orzo and risotto. Yep, I can hear her all the way in the kitchen....it makes me happy.
And just to keep it real and show you that it isn't always gourmet around here, I thoroughly enjoy serving cereal to these two for breakfast from time to time.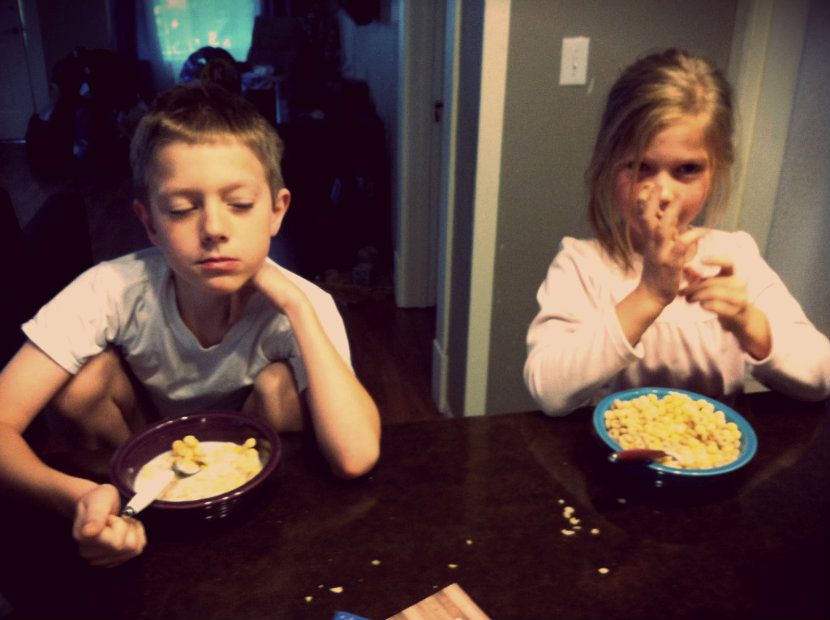 And Elliot perches like that on his stool every morning. He says its comfortable. And Grace regularly pokes Elliot to annoy him...they may be my rowdiest clients but I sure love them the most!